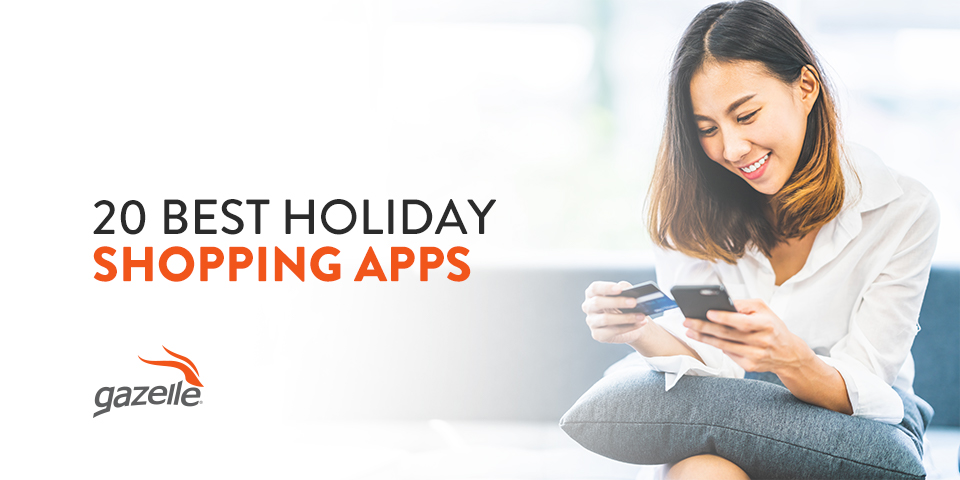 The holidays are fast approaching, and with them comes the Christmas shopping season. The right app can transform your smartphone from a regular communication device to an easy way to save money and snag the best deals for your loved ones.
Holiday shopping apps can help you: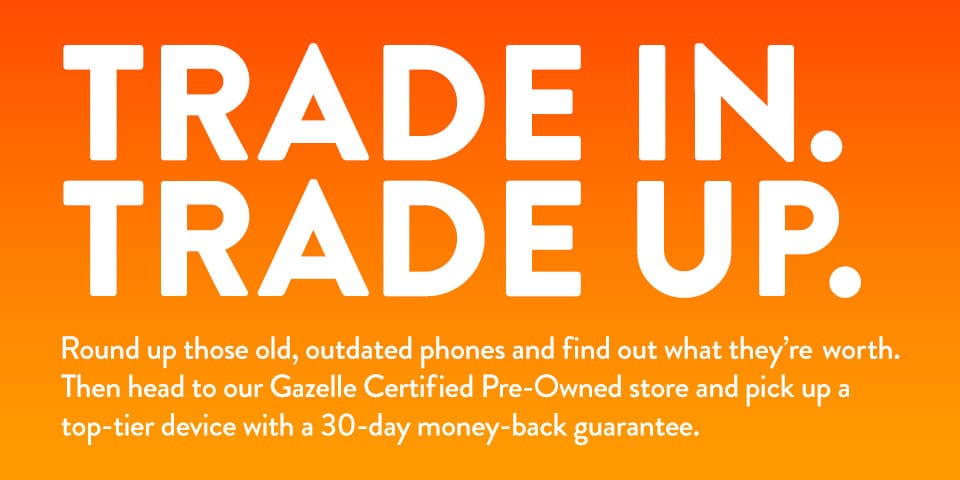 Find the best deals: Retailer-specific and discount apps help you find the best deals based on cost per unit, available bundling or sale options, price comparisons and more. Some apps even notify you when an item from your shopping list goes on sale or is about to go out of stock so you can be an informed consumer this holiday shopping season.
Get cashback on purchases: Download apps to get cashback on your gifting and holiday purchases. Use the extra savings to pick up additional gifts for the office Christmas party or your family's gift exchange, or use this money to treat yourself to your own holiday cheer.
Track spending and budgeting: It's easy to go overboard with Christmas spending, even with deal-tracking apps on your phone. Use a budgeting tool and spending tracker to see where you're spending the most money, spot opportunities to save and get detailed expense and spending lists to stay on track to reach your financial goals when the season is over. You can even use these apps as a tool throughout the year to build your holiday spending savings fund.
Count down to the big day: There's nothing scarier than realizing Christmas morning is just around the corner, and you've forgotten people on your shopping list. Avoid the last-minute shopping chaos by downloading a countdown app to keep you festive, bright and in the know about how many weeks, days, sleeps and seconds are left until Christmas.
Create and share wish lists: Create your own Christmas list to share with others, or access your loved ones' dream wish list to track and find the best gifting options for the important people in your life. Use an app that turns gifting into a collaborative effort so you can avoid duplicate shopping and make it easier for the family to shop for one another.
Facilitate gift exchanges: Some holiday shopping apps simplify your Secret Santa gift exchange by automatically and anonymously generating names and keeping the mystery without making things complicated.
Whenever you're ready to begin seeking all the best deals for the special people in your life, check out the 20 best apps for Christmas shopping:
Santa's Bag
Etsy
RetailMeNot
Honey
Christmas Gift List
Ibotta
Giftster
Gifted
The Christmas List
Mint
YNAB
Christmas Countdown by Jupli
Christmas Countdown! by Jack McLean
Rakuten
Groupon
ShopSavvy
Flipp
Price Cruncher
Poshmark
Store Apps
1. Santa's Bag
iOS
Santa's Bag is a free iOS-only app for iPhones and iPads. This simple-to-use platform turns you into a real Christmas elf by helping you track and manage all your Christmas gift information, like spending receipts from in-person and online retailers, gift budgets and shopping plans. The progress bar helps you see how close you are to finishing your holiday shopping, while features like favorite merchants and gift notes let you manage every aspect of each loved one's perfect present.
2. Etsy
Android, iOS
Etsy is an online marketplace spotlighting small creators and artisans, offering categories ranging from home decorations and custom gifts to barware and book sleeves. The free app, available for both Android and iOS devices, brings all the website's best features to your pocket, including your favorites, gift lists you can make and share, in-app tracking updates, contact with sellers and notifications for product sales or limited quantities.
Etsy is well-known for its customization and personalization options available on many creators' pages, perfect for adding a special touch to your loved one's Christmas surprise.
3. RetailMeNot
Android, iOS
RetailMeNot — available for iOS and Android devices — is a shopping app that gives you exclusive offers and deals at all the places you love to shop. Get push notifications for special savings, cashback opportunities and coupons to spend later. RetailMeNot helps you shop at all the same places you use for holiday gifts but ensures you don't check out without seeing all the store's available discounts and coupons.
4. Honey
Android, iOS
Add the Honey app to your Android or iOS smartphone or directly to your web browser as an extension, and watch as it finds valid coupons and discount codes at all the shops you already plan on spending money at. Let Honey find savings before you check out on clothing store sites, travel sites and even delivery restaurants. You can also save items from different retailers to your Droplist and get instant alerts when the price drops.
5. Christmas Gift List
Android
Android's Christmas Gift List app offers a unique way to create, save and send shopping lists with easy editing, assigned monetary amounts for budgeting and helpful spending stats. Shop in different currencies and languages, and password-protect your lists to keep them private from prying eyes! At the turn of the new year, the app automatically archives your list and imports saved recipients to a new one to start organizing for next year's gifts.
6. Ibotta
Android, iOS
Get cashback wherever you shop with the Ibotta app for Android and iOS. Browse the platform to see what deals you can take advantage of, shop in-person or online via app or website, redeem your offer via receipt or loyalty card and get cashback on Paypal or on a gift card to save some dough before your next gift purchase. Ibotta is especially helpful when shopping for holiday dinners and baking ingredients, with over 500 exclusive grocery offers for online purchases.
7. Giftster
Android, iOS
Giftster is a free iOS and Android app that lets you compile a group — family, friends, co-workers or similar — and share wish lists and generate an automatic Secret Santa gift exchange. It's compatible with all devices, making it accessible for everyone in your group to find the perfect present and surprise friends with something they'll love.
8. Gifted
iOS
Gifted is one of the best iOS holiday shopping apps for planning and managing gift recipient information, upcoming events, gift ideas and more. You can even link products and stores and match items with the person you want to get them for. Move an organizational slider as you progress through your shopping, and track who you still need to shop for with a quick glance. Keep a thorough list of previous gifts to avoid repeats. Gifted also includes integrated budget options to track spending.
9. The Christmas List
Android, iOS
The Christmas List lets you create wish lists for your family and friends or compile your own to share with others. Lists are shareable via email, text or social media. As you shop, set budgets and track your progress so no one gets left behind on the big day.
10. Mint
Android, iOS
Americans spend about a thousand dollars a year on holiday expenses, including gifts. Track spending and stay on top of financial goals with a comprehensive budgeting app like Mint. Mint for iOS and Android syncs with your existing accounts and bills to analyze spending, provide custom insights and help you prioritize spending habits to save more money without doing challenging calculations. Monitor how much you've spent and what's left in your holiday budget, and get expense monitoring to stay informed about your account status along the way.
11. YNAB
Android, iOS
If You Need a Budget for your holiday shopping, the YNAB app is here to help! The straightforward platform helps you pay down debt, avoid overspending and manage your personal finances. It syncs directly with your bank and financial accounts for real-time updates and creates spending or saving targets that are easily adaptable to your Christmas shopping.
Even better, YNAB is accessible for your web browser, iPhone or Android smartphone, iPad, Apple Watch and even Amazon's Alexa.
12. Christmas Countdown by Jupli
Android
How many shopping days are left until the holidays? One week? Two? Are you sure you've gotten a gift for everyone? Android's Christmas Countdown app uses festive scenery, holiday carols and a digital advent calendar with seasonal wallpapers for your phone to tell you how many days and nights are left until you should finish your shopping. The app's premium version has two widgets for your home screen with extra customization options, so you'll always be in the know about your upcoming celebrations.
13. Christmas Countdown! by Jack McLean
iOS
The iOS-only Christmas Countdown app is available for iPhones and iPads, and it's the perfect way to track the days until your favorite gifting event. Choose from six characters — Santa, a snowman, a Christmas tree, a reindeer or an ice skater — to adorn the app's screen and let you know how many weeks, days or even heartbeats are left until Christmas morning is here. You can even share the countdown on your social networks to remind others in your circle how many shopping days remain in the season.
14. Rakuten
Android, iOS
Shop with the iOS or Android Rakuten app and get cashback on purchases, access to coupons and discount codes, free gifts and other rewards for visiting the stores you already know and love. Use those savings and cashback rewards to put toward more gifts and finish your shopping with enough budget left to gift yourself something special for the season.
15. Groupon
Android, iOS
Groupon for Android and iOS lets you save money on things you already purchase, like gifts, food and more. It sends promo codes directly to your device whenever you're near a great sale. You can also share those deals with loved ones to drop a hint about what you're dreaming of this holiday season.
Participating businesses offer Groupon members exciting package deals, cashback and special savings for things like upcoming events, spa visits, gym memberships and product releases.
16. ShopSavvy
Android, iOS
Sixty-seven percent of shoppers in the U.S. will use their smartphones to check and compare prices while shopping this holiday season. If you've ever bought someone the perfect present only to find it cheaper in the store down the road, you need a sale alert app. Apps like ShopSavvy for iOS and Android compile prices and automatically check deals against its database, so you know which store to buy which gift at for optimal savings.
Use ShopSavvy to scan product barcodes and find where the product is in stock and where different style or size options might be available.
17. Flipp
Android, iOS
Flipp is an all-in-one savings app with weekly ads for your favorite stores, daily and trending deals, discounts, item information and the ability to create a shopping list and match it with current savings opportunities in your area. According to the company's own research, it can save shoppers about $45 a week — savings that certainly add up as you buy holiday gifts, wrapping supplies, dinner ingredients and more. 
18. Price Cruncher
Android
Price Cruncher is an Android-only app for bargain hunters and bulk shoppers. Figure out which store has the best deals by comparing prices per unit instead of per item. For example, use the app to determine which retailer has the best bundle deal for wrapping paper and bows by calculating the cost per roll for easier comparison.
Price Cruncher also lets you add custom units, like boxes or sheets, and has integrated support for shopping at bulk-only retailers. You can even use your purchase history in the app to estimate upcoming spending costs for groceries.
19. Poshmark
Android, iOS
Poshmark for Android and iOS is a shopping and selling platform where you can find decor, beauty and wellness products and new and gently used clothing from individual sellers who set their own prices. Use Poshmark to clear your closet clutter before the holidays and make some side cash, or browse the app to find super savings on your loved ones' wish list items.
20. Store Apps
Store-specific apps for your favorite retailer are the best way to track upcoming deals and savings opportunities. Get instant push notifications sent straight to your phone when your wish list item goes on sale or comes back in stock. Many retailers give app-only discounts and early access to top savings.
Sixty-three percent of smartphone users are more likely to shop with companies whose mobile apps offer product recommendations. Many of today's leading retailers have sophisticated app algorithms that help you find the perfect items for your loved ones — or yourself — based on similar products you've browsed through or bought before.
Upgrade Your Smartphone for the Holiday Shopping Season
You know all the best apps to use for holiday shopping, but now you might be looking for a new device to help you manage it all. Upgrade to a refurbished smartphone and prepare for your shopping spree by downloading holiday shopping apps to manage your budget, track your shopping progress, count down to Christmas morning and get exclusive retailer deals and price comparisons. Gazelle offers honest prices, fast and secure processing and certified device quality for all our offerings.
Shop Gazelle for great deals on iPhones, Androids and more, and get everything you need to start the season strong.
Comments
comments