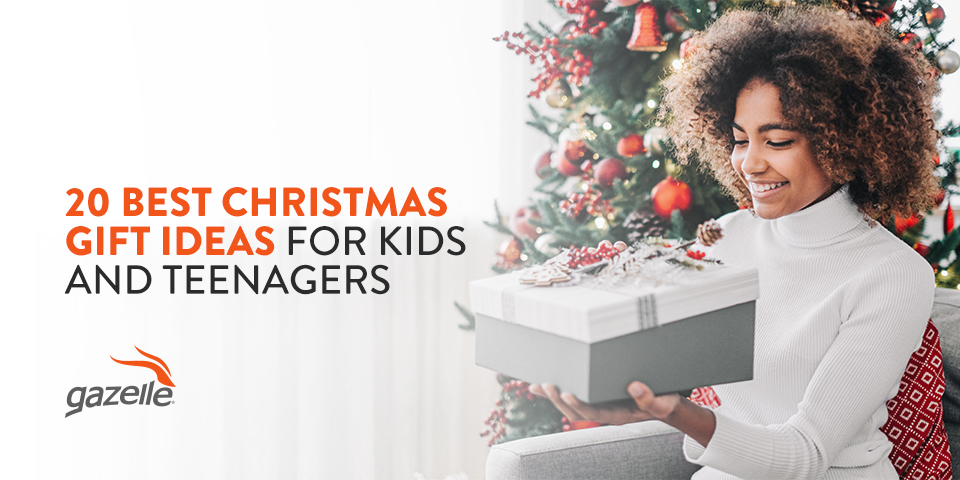 Keeping up with the latest Christmas gift trends for kids, preteens and teens can take time and effort. However, technology-based gifts are always in. Both kids and teenagers will rave over portable speakers, coding toys or accessories for their devices.
Below, we've compiled the 20 best Christmas gift ideas for teenagers and kids in 2021 to guarantee big smiles when they unwrap their presents.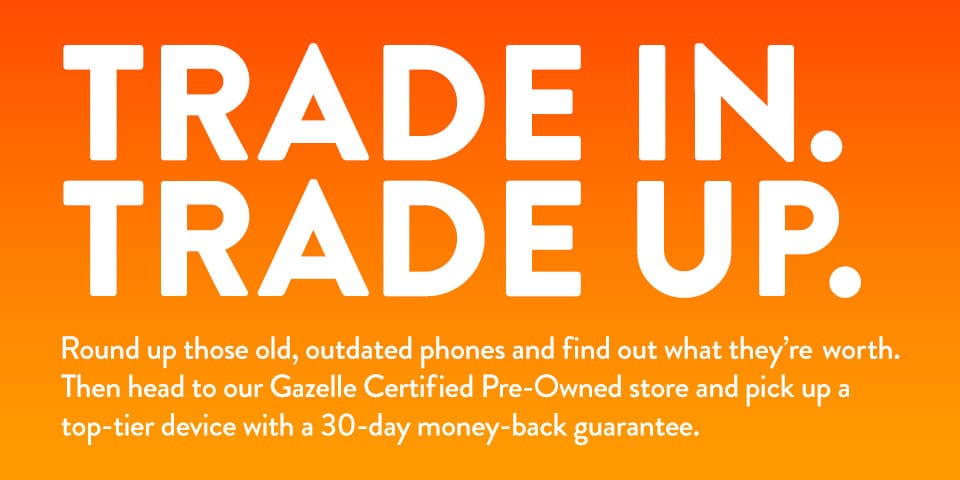 10 Best Christmas Gifts for Kids 
This year, technology-based Christmas gifts for kids will fill stockings and spaces under the tree. If you're buying for kids who aren't quite ready for more advanced toys and devices, we've got you covered so you know what to get your kids for Christmas.
1. JBL JR Pop Portable Speaker
The JBL JR Pop Portable Speaker for kids is a perfect first Bluetooth speaker for the little music lover in your life. The speaker is compact and has a strap so kids can strap it to a backpack for up to five hours of listening on the go. It comes in five fun colors and includes a multi-color light mode for more interactive listening. Kids will also enjoy personalizing their speaker with the sticker set that comes in the box.
You can rest assured it will remain safe from spill damages — it's IPX7 waterproof for splash protection and water submersion in up to three feet of water for 30 minutes. The JBL JR Pop Portable Speaker costs $39.95.
2. LOL Surprise! Wireless Earbuds 
LOL Surprise! Wireless Earbuds will delight any LOL Surprise! fan. These vibrant pink and blue Bluetooth earbuds, costing $50.99, feature an ergonomic design made especially to fit kids, 360-degree sound, passive noise-canceling for immersive listening and a built-in microphone. Plus, they have a long battery life, lasting five hours each charge with up to five additional charges in the charging case. They'll be fully charged in 45 minutes, so kids will be able to get back to listening quickly.
3. UBTECH Mythical Unicornbot Kit
Introduce your child to coding with the UBTECH Mythical Series Unicornbot Kit and Firebot Kit. These Christmas gifts for tweens and kids are the perfect combination of fun and education, introducing them to coding and robotics. They'll be able to use a free app to program their unicorn or dragon to change colors and move around. Although coding the robots might seem like magic to kids, they'll actually be learning useful skills.
Robots also come with no-tools-required, easy assembly, and the 3D instructions will walk you and your child through putting together their unicorn or dragon. The Unicornbot Kit is priced at $59.99, while the Firebot Kit is $69.99.
4. Intelino J-1 Smart Train Starter Set
The Intelino J-1 Smart Train Starter Set is another great Christmas gift for kids interested in science, technology, engineering and medicine (STEM) and coding. Kids can borrow an adult's smartphone to use the Scratch programming software for driving the train via autopilot or creating and saving custom commands. However, the set also comes with physical color block screen-free coding options.
While the train kit comes with its own smart rail system, it's also compatible with most standard wooden train track sets. Plus, you can purchase extension kits to build even bigger tracks and smart train cities. Each kit costs $119.95 and comes with a J-1 smart engine, a J-1 wagon, a train decal sheet, 20 tracks, 40 color snaps and a USB charger.

5. Osmo Creative Starter Kit for iPad
Kids will be able to see their drawings come to life and learn physics with the Osmo Creative Starter Kit. The magic dry erase board connects to an iPad to reflect your child's drawing on the screen with the Monster app or help them develop their artistic capabilities by following the Masterpiece program's easy-to-trace lines. They'll also learn fundamental physics concepts through the Newton app by drawing obstacles on the dry erase board to direct on-screen balls to a target. 
For $69, kids will build their drawing, fine motor and problem-solving skills — while still having fun. 
6. DribbleUp Smart Soccer Ball 
Give a soccer fan professional lessons at home with the DribbleUp Smart Soccer Ball. Priced at $99.99, kids will be able to mirror standard soccer moves, matching the ball to fit the guiding lines on a smartphone or tablet screen. Just scan the ball in the app, and your smart device will use the ball's artificial technology to track its movement and record every new rep.
With one membership, your child will also have access to up to 30 real-time virtual classes with expert trainers for live feedback on their footwork. The DribbleUp Smart Soccer Ball is excellent for families and will boost your child's confidence on the soccer field.
7. Programmable Root rt0 iRobot Root rt0 Coding Robot
The Programmable Root rt0 Coding Robot is the ultimate gift for kids and tweens interested in STEM and art. It includes more than 20 sensors and built-in programs to draw, detect, light up, play music and more, bringing a taste of classroom learning to the home for $129.99. Just use your device's Bluetooth to pair the coding program to the robot. 
This coding robot is a great Christmas gift for kids, with three levels to engage beginners and advanced coders. The platform also automatically converts programs across all three levels to advance alongside your skills. Children who can't read can still enjoy the beginner coding levels that use drag and drop graphic blocks to teach basic coding logic.
8. LetsGlow Studio Arts and Crafts Kit
Your preteen will spend hours making costumes with the LetsGlow Studio Arts and Crafts Kit. Any sleepover can become a glow party by attaching the LED clip to a smartphone or tablet, allowing kids and tweens to control their outfits' reflective lighting color and illuminate their party.
Kids and preteens will even enjoy screen-free bonding time as they craft their matching outfits. Each kit includes reflective stickers and stencils, nail stickers, shutter shades, hair clips and 55 feet of reusable reflective material. For $29.99, this gift provides hours of creative play.

9. BONAOK Wireless Bluetooth Karaoke Microphone 
Put on a concert from the comfort of your home! The BONAOK Wireless Bluetooth Karaoke Microphone, costing $39.99, turns any gathering into a karaoke party. Kids, tweens and teens can customize their karaoke experience by skipping between tracks, playing and pausing the music and controlling volume, echo and song style — right from the microphone.
It also comes in 11 colors and connects to an app via Bluetooth, ranging up to 10 meters, or with a wired connection. Beyond a microphone, the device is also a speaker and recorder.
10. Kidz Delight Infini Fun First Tablet and Laptop
While toddlers may be too young for their own laptop or tablet, the Kidz Delight Infini Fun First 2-n-1 Tablet gives them a positive first experience. Your toddler can use this toy, priced at $39.85, as either a laptop or tablet to learn shapes, letters, numbers and animals in English and Spanish. They'll enjoy mirroring the adults in their lives while learning and playing.

10 Best Christmas Gifts for Teens
Anyone trying to brainstorm gift ideas for teenagers knows it's not easy. Trends change so quickly, and teens sometimes can be challenging to please. Make your shopping a breeze with tech-based Christmas gifts for teens, like chargers, phone accessories or even a refurbished device.
1. Apple Personal Charging Hub
Teenagers can be picky. However, even the most particular teens will like the Elago Apple Three-in-One Personal Charging Hub. As its name suggests, it can support three Apple devices — like an iPhone, Apple Watch or AirPods — at once. If your teen is messy, this charging hub is perfect — it contains three different compartments for different devices. The charger is compact and made of silicone so that it will withstand even the roughest use for years. It costs $29.99.
2. Gooseneck Bed Phone Holder
The Gooseneck Bed Phone Holder is a great Christmas gift idea for teenagers, adults or even kids! Clip the holder onto a surface like a table, chair, desk or bed and twist the nearly 34-inch telescopic arm into any configuration you'd like! It's ideal for video chatting, watching videos in bed or hands-free filming. The stand is $19.99 and accommodates phones with screens between 4 and 6.3 inches.
3. Apple AirTag
Apple AirTag will help the forgetful teen find their keys or wallet and help parents know their teen's location. iPhones and iPads can use the Find My app — which can also find other Apple devices — to find the Tag by making it play a ping sound. Alternatively, use the screen to direct you with an arrow to the Tag's location.If you've lost the Tag at a distance farther away, it can use the Find My network to narrow down its location. The Tag sends out a Bluetooth signal to devices in the Network, which is then forwarded via the iCloud to the Find My app, where you'll be able to see its location on a map. The entire process is efficient and secure, so you can ensure your teen's data stays private.The Tag is water-resistant, and its battery lasts more than a year before needing to be replaced. You can also get the Tag engraved for a personalized touch. The Apple AirTag starts at $29. 
4. Bluetooth Keyboard and Stand for Phones and Tablets 
Logitech's K480 Multi-Device Bluetooth Keyboard is great for switching between typing on phones, laptops and tablets. The durable, spill-resistant keyboard, which is $34.99, has space to hold a tablet and phone, helping teens multitask on up to three different devices. The device is also lightweight and compact, so it's easy to transport in a backpack and is optimal for a teenager's bedroom.
5. Phone Camera Lens Kit
The Godefa Phone Camera Lens Kit is one of the best gifts for teenage girls and guys who like to take selfies. It comes with 14 lenses for $27.99 and includes a selfie light so they always have prime lighting. Teens can create artistic shots by clipping on one of the many filter lenses or expanding their phone camera's capabilities with the wide-angle lens, a zooming telephoto lens, macro lenses for details or the fisheye lens.
6. AirPods Case With Keychain
OLEBAND's AirPod Case With a Keychain is a cute gift for a teenager who loves music. They'll easily be able to clip their AirPods to their backpack to listen to music on the go without losing their earbuds. The case comes in 26 different designs for any personality, is scratch-proof and supports wired or wireless charging. This case only costs $9.99.
7. Bluetooth Waterproof Shower Speaker 
Your teen will be able to sing in the shower with the EBODA Bluetooth Shower Speaker. The speaker has an IP67 rating for complete waterproofing and dust resistance. It comes in nine colors and has five LED light patterns, so you can choose a design that matches your teen's personality. Teens can configure two speakers for left and right audio, and it's easy to clip them in the shower or to a backpack or purse for outdoor listening. The speakers also float for quick retrieval when dropped in the bathtub, near a pool or by another body of water. They cost $23.99 on Amazon, making this gift affordable and versatile.
8. Smartphone Sanitizer
Smartphones can become incredibly germy, and teenagers might not think to sanitize their phones regularly. The PhoneSoap Smartphone Sanitizer helps by both charging and sanitizing phones. A UV light sanitizes the phone as it charges, and impatient teens can still listen to music or use the alarm through the built-in acoustic amplifiers. It also supports wireless charging.Your teen will be able to charge on the go, with its battery supporting up to four complete phone charges or 45 sanitizing cycles. PhoneSoap comes in an $80 standard model and a $100 on-the-go version.
9. Bose Audio Sunglasses
Bose Audio Sunglasses are a cool gift for a teenage guy or girl. The $199 to $249 sunglasses come in prescription and nonprescription options. However, what makes these sunglasses so remarkable is that they double as Bluetooth headphones. Only the person wearing the headphones can hear the music playing through small speakers on the frames. The wearer is also able to take calls and control audio through touch controls.They come in various frames for a range of face shapes and feature polarized and sports styles. Instead of blocking out all noise with earbuds or over-the-ear headphones, teens will stay aware of the world around them while still enjoying their favorite tunes.
10. iPhone, iPad or MacBook
To make a teen's holiday season, consider gifting them a refurbished iPhone, iPad or MacBook. Used devices from reliable companies are high-quality, cost-effective and especially beneficial for teenagers, who are occasionally irresponsible or reckless. Companies like Gazelle offer warranties, guaranteed quality and 30-day return periods, so you can get your teen a device that's new to them without breaking the bank.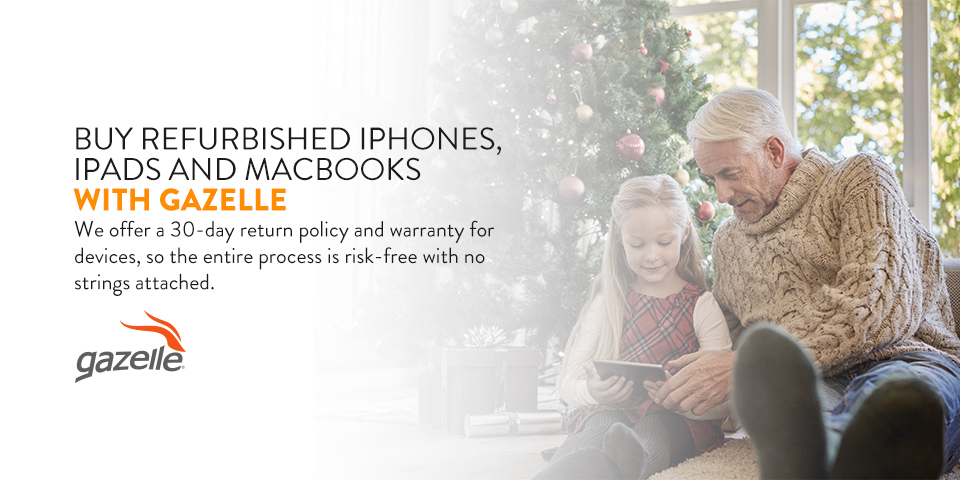 Buy Refurbished iPhones, iPads and MacBooks With Gazelle 
Gazelle is a leading online used device selling and trading service. You can buy high-quality used devices online, eliminating the need to meet strangers or take a risk with other trading services. We offer a 30-day return policy and warranty for devices, so the entire process is risk-free with no strings attached. Plus, buying used devices is more sustainable, eliminating the need to use resources to manufacture a new device.
Contact our team today to learn more about buying used devices with Gazelle! 
Comments
comments