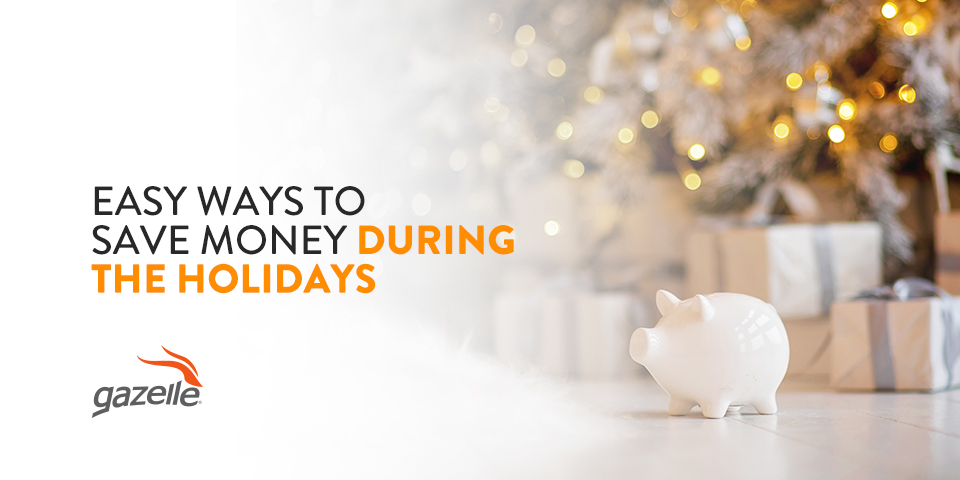 While the holidays are often considered the best time of the year, they also tend to be one of the most stressful times. This is especially true for your bank account. In 2019, the average American spent over $1,000 on holiday expenses and tends to spend more with each passing holiday season. Regardless of your spending habits of holidays past, do yourself a favor and save some money this year. You'll have a much more enjoyable time with friends and family without stressing over holiday debt.
There are several easy ways to save money during the holidays. All it takes is knowing how to get started.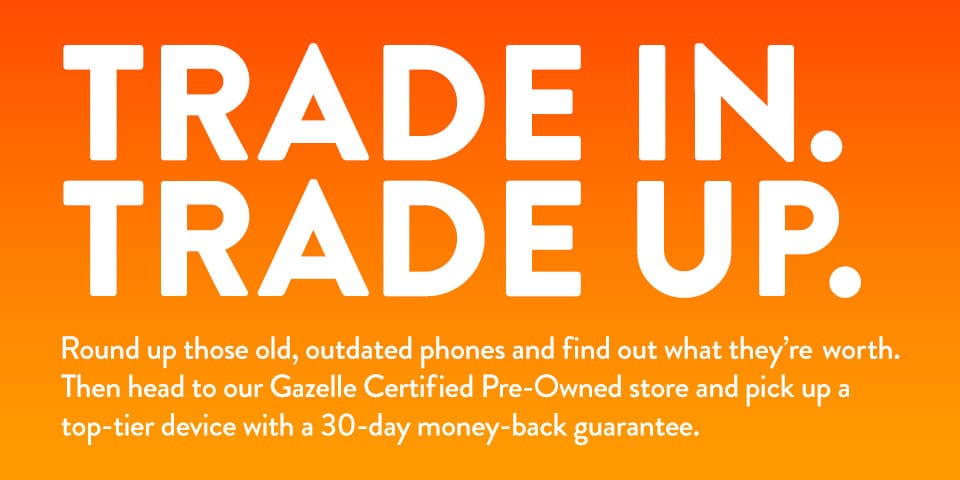 11 Ways to Save Money During the Holidays
Wondering how to save money during the holidays? The costs of buying gifts, cooking and traveling can quickly add up, leaving your bank account bare by the time January rolls around. About a third of Americans accrue debt during the holiday season. You can avoid the impending holiday debt when you shop smart and plan ahead. Here are 11 tips for saving money during the holidays:
1. Commit to a Shopping List
Before you start shopping, make a plan. Determine every person you need to purchase presents for and what you intend to get them. Then commit to this list and this list only. Doing so helps prevent impulse spending on gifts you didn't plan for. It also prevents your list from growing both in terms of people and gift ideas.
To cut your list down, limit yourself to getting gifts for your closest friends and family. Talk with friends who will understand the need to save money and agree to skip exchanging gifts this year.
To prevent impulse buys that can result in overspending on one person, plan what you want to get each person on your list. Having a solid idea helps you strategize how much money you'll need and prevents random gift buying for co-workers and distant friends. A shopping list also helps you save time in the store because you know exactly what you're going in for and can avoid browsing.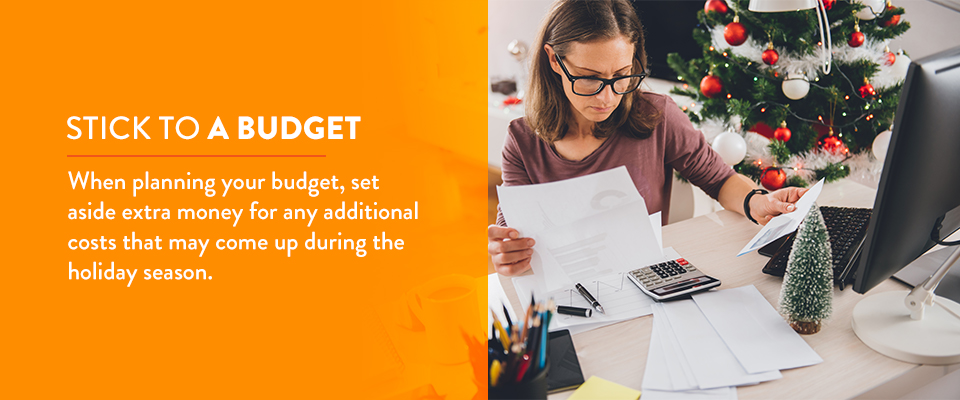 2. Stick to a Budget
Similar to limiting yourself to a shopping list, you can set a holiday budget for yourself to specify how much money you'll spend. Your holiday budget can include everything from gifts and food to decorations and travel expenses. Identifying how much you can afford to spend on each category creates limits that you need to stay within or risk going over budget. Setting a budget helps you be realistic about the amount of money you can spend without sending yourself into holiday debt.
When planning your budget, set aside extra money for any additional costs that may come up during the holiday season. Adding extra funds to your budget for unplanned gift purchases can help you maintain your limits. For example, let's say you find a gift that would be perfect for Aunt Mary, but buying it would push you over budget. Thanks to your thoughtful planning, you can tap into that extra money to buy Aunt Mary's gift and stay within budget.
3. Suggest a Secret Santa Exchange
If you come from a large family or have a big group of friends, buying gifts for everyone can quickly add up. Instead of spending lots of money on gifts for each family member or friend, suggest a gift exchange like Secret Santa. For Secret Santa, everyone in your group will draw a name without sharing who it is, and whoever they draw is the only person they need to buy a gift for. Then at the gift exchange, everyone's "secret Santa" will be revealed.
Secret Santa often involves a spending limit so everyone spends the same reasonable amount. Gift exchanges like this can be really helpful for saving money during the holidays. Instead of buying something for every niece, nephew, cousin, aunt or uncle, each person is only responsible for one individual. Secret Santa can help relieve financial pressures and put the joy back into gift-giving.
4. Host a Holiday Potluck
Similar to buying gifts for the entire family, hosting and cooking for a large family can strain your wallet, too. If you're purchasing all the food, disposable utensils and place settings, the costs can quickly add up. Plus, you'll spend hours of your time in the kitchen preparing the food. An easy way to take this weight off your shoulders is to plan a holiday potluck instead.
Everyone contributes a food dish at potlucks, taking the pressure off the host. If you're hosting the big holiday meal, suggest making it a potluck to avoid the costs of buying food for an army.
5. Send E-Cards
Holiday cards are a popular tradition for many families. Sending a photo and a quick holiday greeting to far-away friends and relatives is a way to show how much your family has grown or changed in the last year. Having holiday photo shoots, printing up to hundreds of copies of cards and paying for envelopes and stamps can be costly. While you may not want to give up the holiday card tradition, there are more cost-effective ways to share your cards.
In today's highly digital world, sending your holiday cards digitally can be an easy way to save money on printing and postal costs. Numerous free or relatively cost-effective websites allow you to customize digital cards with your own photos, messages and designs. Save the e-card as a PDF to attach to a message, or share a link with your loved ones so they can view your card. E-cards allow you to share a holiday card with more people for significantly less.
Plus, you can create e-cards from the comfort of your own home or on the go with apps on your phone. This simple switch to e-cards can put some extra money in your pocket this holiday season.
6. Give Homemade Gifts
Take advantage of your special skills to create a thoughtful, homemade gift to save money during the holidays. Homemade gifts are unique, and the receiver will likely treasure theirs for years because you put your time into creating a present just for them. If you're artistic and crafty or enjoy DIY projects, consider crafting your gifts this year. Spend time making ornaments, decorations, jewelry, flower pots, vases, photo frames, scarves, blankets, wreaths or other homemade keepsakes. Gifts like these are fun to make and leave a lasting impression.
Another option for homemade gift-givers is to make baked goods. If you're baking desserts to have around the house, consider baking extra batches to give out to loved ones. Pies, cakes, cookies, brownies, muffins, bread and other baked goods make tasty gifts that are easy on your bank account. Bake your loved ones their favorite treats to show them you were thinking about them during this special time of year.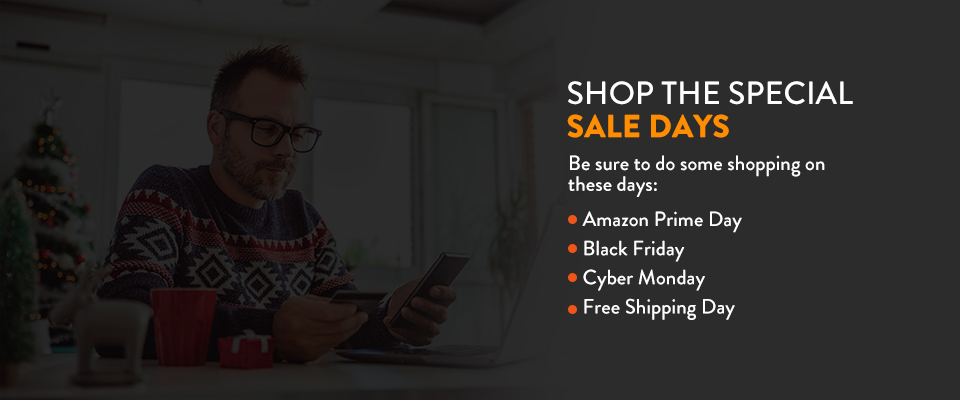 7. Shop the Special Sale Days
During the holidays, there are several days in which stores offer special deals, savings and doorbusters. These are great chances to check gifts off your list and get good deals on the best presents. Be sure to do some shopping on these days:
Amazon Prime Day: Even though Amazon Prime Day falls earlier in the year, often during the summer months, it can offer a good opportunity for you to find good deals on holiday gifts early. Prime Day is a full day of great sales on all kinds of products sold on Amazon. New deals are released throughout the day, so stay on your toes to get the best ones.
Black Friday: The day after Thanksgiving is known as Black Friday. For many people, Black Friday is the start of holiday shopping. Nearly every store is open at odd hours and is chock-full of sales for an entire day and night of shopping. Hundreds of thousands of people crowd stores trying to get the best deals on the best products. Some stores even start offering Black Friday deals early, so keep an eye out. 
Cyber Monday: Online shoppers rejoice! Cyber Monday is the Monday after Thanksgiving and is another chance at Black Friday shopping, except this time it's entirely online. This day is your chance to skip the crowds and find deals on great gifts from the comfort of your home. The 24 hours of Cyber Monday bring exceptional deals from online retailers. 
Free Shipping Day: Many retailers participate in Free Shipping Day, which occurs on December 14. On this day, retailers offer free shipping without a minimum purchase, plus other deals. Many sellers also guarantee your purchases will be delivered in time for Christmas, which is helpful for finding those last-minute gifts.
Be sure to take advantage of these special sale days to save money on the big gifts on your list.
8. Pay Cash or Use a Prepaid Card
If you're looking for ways to limit the amount of money you spend, paying with cash or a prepaid card can hold you to a budget. When you set your budget, take your predetermined amount of money out of your bank account in cash. Use this cash to pay for presents as you shop. When you run out, you're done shopping. This method is a great way to limit yourself to what you have in hand to avoid going over your budget.
If you're not a fan of carrying cash or plan to shop online, try applying the same concept to a prepaid card. Prepaid cards allow you to load a specific amount of money so you can only spend that amount when using the card. You can use this as a tool to track and limit how much you spend during the holidays. You can find prepaid cards near the gift cards at popular retailers and convenience stores.
9. Shop Early
One of the best ways to tackle your holiday shopping is starting early. Doing your shopping in advance can be beneficial in a couple of ways. It saves you from the stress of holiday crowds, and you won't have to worry that gifts won't ship in time or what you need will be out of stock. It's best to avoid shopping last minute because you'll likely end up spending more than necessary to ensure you get all the gifts you need in a short amount of time.
Give yourself time to do your shopping so you can save some money. Waiting until the last minute also often results in panic buying, which means you'll pay any price just to get the right gift. When you start shopping early, you can find all the best deals on the presents you're looking for. If you shop online, you can save money on shipping because you'll avoid paying for overnight or one- or two-day shipping, which costs significantly more than standard shipping.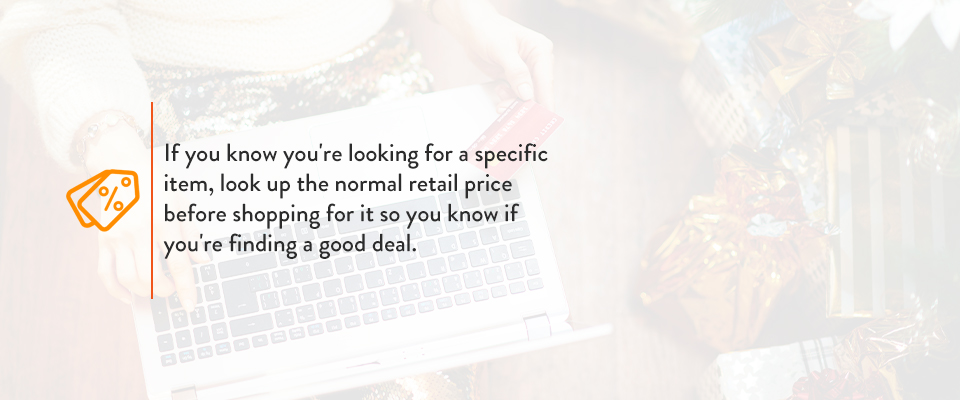 10. Research the Deals
Just because something sounds like a good deal doesn't always mean it is. If you know you're looking for a specific item, look up the normal retail price before shopping for it so you know if you're finding a good deal. Some deals are exaggerated to seem better than they are, so it's wise to compare the item's regular price to its sale price to ensure you're saving money. If the deal you find ends up being not as much as you expected, you can look for the item elsewhere to avoid overspending.
For example, when you're bargain hunting on Black Friday, it's easy to get sucked into fake deals with so many being offered. Keep your smartphone handy to look up and compare prices at other retailers.
11. Buy Used and Refurbished Electronics
Phones, tablets and computers are common holiday gifts, though they tend to be the most expensive items on your list. One of the best money-saving tips during the holidays is to buy gently used and refurbished electronics. Used and refurbished phones and other electronics give you the same product in a more cost-effective package. Why pay more for a brand new phone when you can get a pre-owned one that works the same for less?
Be cautious when buying used electronics online — make sure you're getting an item that works as it should. Buying pre-owned electronics through a website like Gazelle ensures the item has been inspected and certified so you can be sure you're getting a phone, tablet or computer that works and is in good shape.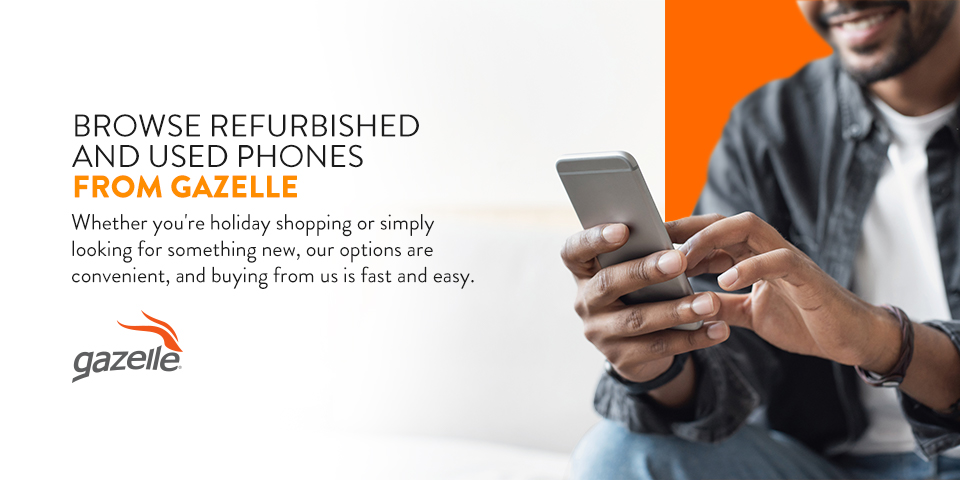 Browse Refurbished and Used Phones From Gazelle
Get everyone the gift they want this year without breaking the bank by using these money-saving tips and buying your electronics for less. Gazelle offers numerous pre-owned iPhones, Samsung phones, Google phones, iPads, MacBooks and more. As one of the leading trade-in websites for consumer electronics in the U.S., we're confident we can help you find the devices you're looking for at a reasonable price. Whether you're holiday shopping or simply looking for something new, our options are convenient, and buying from us is fast and easy.
Browse our collection to start shopping, or contact us with any questions to get more information.
Comments
comments