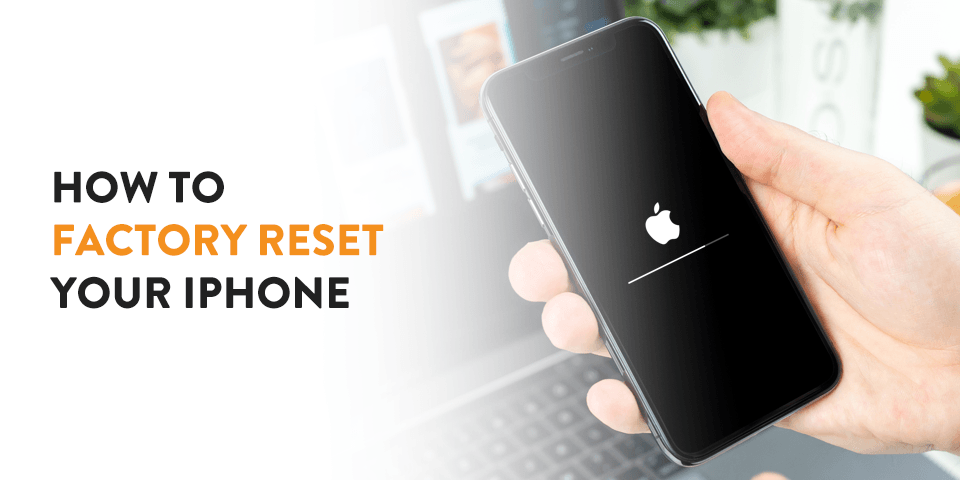 Smartphones have become a major part of many people's daily lives over the last decade. From texting to GPS, users rely on their devices for many of their everyday activities.
In 2020, there were more than 294 million smartphone users in the United States alone. That is a lot of individual devices! To avoid filling landfills with old phones, every user should know how to reset their iPhones properly so they can be reused or recycled.
Returning your device to factory settings is the first step to giving your phone a new life without compromising your personal information.
When You Might Need to Reset Your iPhone
Our cell phones hold a lot of sensitive data on them, including the following:
Names
Passwords
iCloud accounts
Purchases and subscriptions
Photos and videos
Contacts
Bank accounts
Social media profiles
Because users often link their personal information to their phones, you need to know when you should reset your device to avoid costly consequences if your device gets into the wrong hands. Your phone's performance may also indicate when it is time to clear your data.
The following are the most common reasons for needing to reset your phone to factory settings:
Selling it: Many people choose to sell their iPhone when they're finished with it. You never want the buyer to have access to your personal accounts and data. Resetting your phone will help prevent someone from stealing your identity or using your bank account.
Trading it in: If you're trading your phone in for a newer or different model, know most trade-in places require users to return their device to factory settings to simplify the process and keep information safe.
Giving it to someone else: You need to make sure you have cleared your data, whether you are giving your phone to a family member or a stranger. No matter who you are giving your used device to, protecting your private information should be a priority.
Troubleshooting a problem: If your phone is freezing or glitching often, it can be helpful to reset your device. Wiping your device can help address sluggishness and fix typical malfunctions that impair your phone's performance.
How to Prepare Your iPhone for Factory Reset
When performing a factory reset on your phone, you need to keep some important things in mind. First off, you will want to make sure you do the right kind of reset. A factory reset is not turning your phone off or restarting it. Instead, a factory reset clears all your personal information and returns the device to its original settings.
You will need to collect the following information to ensure you can successfully complete a factory reset:
Your Apple ID
Your Apple ID password
Your iPhone's passcode
Once you have this information, you can begin prepping for the reset.
1. Ensure Your Device Is Updated
Before you reset, make sure your phone is up-to-date with the latest iPhone operating system (iOS). You can do this by going to Settings, General, then Software Update. If any updates are available, choose Download and Install.
2. Log off and Remove Personal Accounts
For added security, go through every account saved on your phone and log out of each one. This includes apps and social media profiles.
3. Turn off Find My iPhone
Before resetting your phone, you will want to turn off Find My iPhone for the specific device. You can do so by following these steps:
Go to Settings.
Choose your name.
Pick Find My iPhone.
Turn Find My iPhone to Off.
4. Remove Your SIM Card
The last step is to remove your subscriber identity model (SIM) card. Depending on what kind of SIM card your iPhone uses, you will want to either physically remove the card from your iPhone or deactivate your eSIM. You can consult your phone carrier to ensure you complete this step correctly.


How to Factory Reset Your iPhone
When returning your device to its factory settings, be sure to identify the right kind of reset. The following are the three different levels of resetting an iPhone:
Soft reset: When you turn your iPhone off using the Power Off Slider, this is called a soft reset. When turning the phone back on, the device's settings will remain the same as before turning it off. iPhones do not have a single power button, so a soft reset requires different button combinations, depending on the model.
Force restart: Similar to performing a soft reset, the user must press a combination of buttons to force restart an iPhone, usually including the volume or side buttons and the home button. Users do this when a device is frozen or won't turn on. The Apple logo will appear as the phone turns back on for this restart. Like a soft reset, a force restart won't remove the device's settings.
Factory reset: This type of reset is also called factory restore and is the most dramatic method. A reset returns a phone to its original settings. To complete a factory reset successfully, the user must go through the settings on a device instead of using button combinations.
You need to understand these differences since your private information could be stolen or inappropriately used if you perform a soft reset or force restart instead of a factory reset when trading in or giving your phone away.
Before starting the reset process, you must prepare your phone following the steps listed above. Then, you can begin following these steps to return your iPhone to its factory settings properly.
1. Go to Settings
The first step is going into your device's Settings. From the main Settings page, you will scroll down and choose General. At the bottom of the General section, there will be options to Transfer or Reset iPhone or Shut Down.
2. Choose Transfer or Reset iPhone
By choosing Transfer or Reset iPhone, you will come to a screen with three options, including the following:
Prepare for New iPhone
Reset
Erase All Content and Settings
3. Erase All Content and Settings
Finally, you will completely clear your device and return it to its factory settings by choosing Erase All Content and Settings. At this point, you will see two new options to either set up the phone as new or restore it using a backup from iCloud.
Your device is fully back to its original settings and can be traded or used as a new device.


Browse Gazelle's Smartphone Buying Options
When it comes time to factory reset your phone, you need to know how to do it properly to keep your personal information safe and secure. Whether you are trading in your device or want to start from scratch, resetting is a useful tool for iPhone users.
Consider Gazelle if you are in the market for a new phone. When you shop with Gazelle, you can feel confident you'll receive a quality-checked, refurbished device with no hidden costs and a 30-day return policy.
Whether you are experiencing performance issues or are just ready for an upgrade, we have plenty of options to choose from.
Interested in the Gazelle advantage? Browse our iPhone options today!
Comments
comments