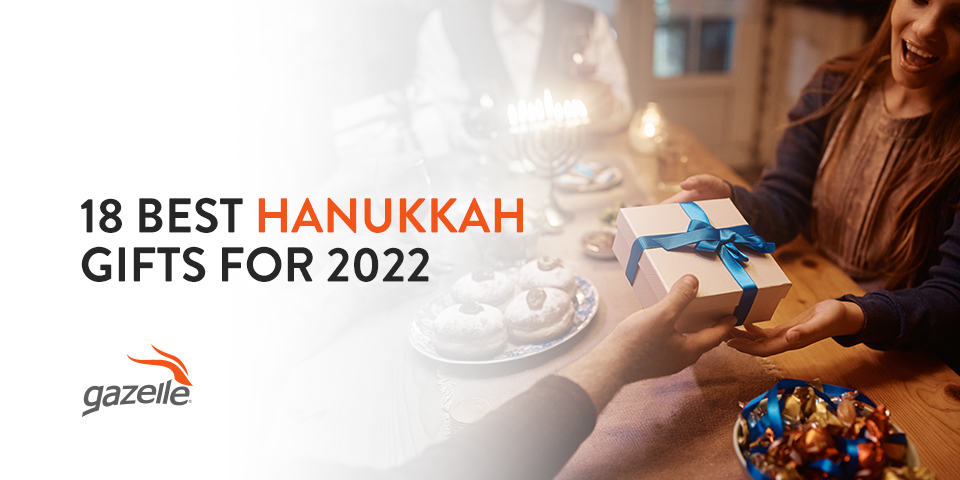 At Hanukkah, Jewish folks around the world remember the rededication of the Second Temple in Jerusalem. The Jewish holiday takes place over eight nights, beginning on the 25th of Kislev, the ninth month of the Jewish calendar. When you convert it to the Gregorian calendar, the holiday falls in either late November or December. This year, the first night of Hanukkah falls on December 18, and the last night on December 26.
Although it's become a tradition to give gifts at Hanukkah, that wasn't always the case. In the old days, the custom was to give gelt — money, in Yiddish — to the poor. Nowadays, though, many Jewish families exchange presents throughout the holiday.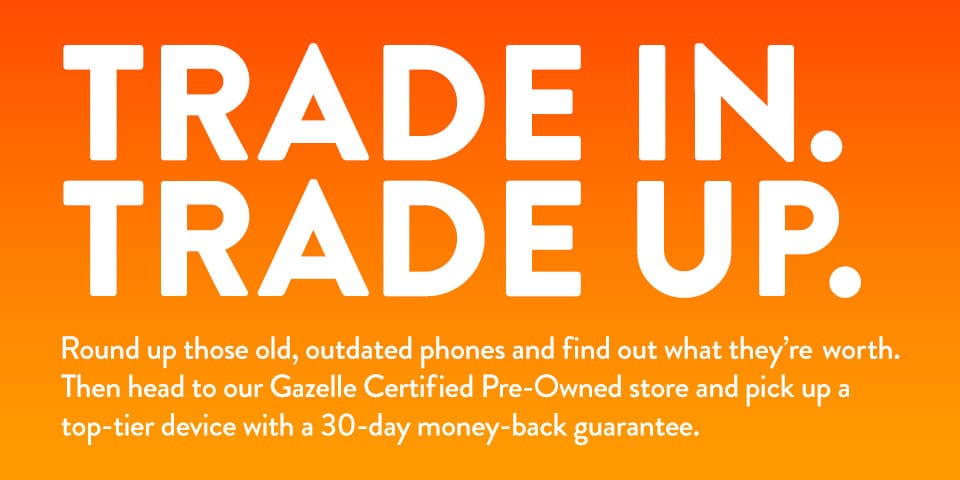 Whether this is your first festival of lights or your fiftieth, we hope this collection of great Hanukkah gift ideas will help you find something for everyone on your holiday shopping list.
Traditional Gifts
Get in the Hanukkah spirit with gifts that honor the holiday's traditions. Whether you're gathering with your close family or just a few friends, these gifts are sure to make a splash at any Hanukkah party.
1. Menorah
Hanukkah is called the Festival of Lights for a reason! Give your loved ones the gift of light with a unique menorah. Some creative suggestions:
Classic menorah: For devout Jews and those who prefer traditional aesthetics, a more conventional menorah is the best choice. You can choose from gold, silver, brass, pewter or other metals to pick one that speaks to your recipient.
Electric menorah: A super modern design with bright, environmentally friendly LED lights fits well in homes with contemporary decor. You can even find menorahs made of circuit boards for any techie on your list.
Yard menorah: For those who are proud of their heritage, an enormous menorah for the front yard would make a terrific gift. Various options are available from inflatables to PVC to LED, so you'll be able to match your recipient's home easily.
Designer menorah: Luxury brands like Mackenzie-Childs and Apeloig Collection have designed gorgeous, unique menorahs that double as home decor.
Don't forget the candles! Tapers are the best candles to place in the menorah, and they come in a wide range of textures and colors, from traditional blue and white to bright rainbow and elegant silver.
2. Dreidel
Dreidel, dreidel, dreidel — you know the tune! Whether it's made of clay or something a little more modern, playing with a dreidel is always guaranteed to be a good time.
Modern dreidels come in all sorts of colors and styles, so you have plenty of options to choose from:
Classic dreidel: A traditional dreidel is always a solid choice to bring with you to your next Hanukkah party. You can find affordable packs of classic wooden or plastic dreidels online.
Fidget dreidel: If you know someone who likes to keep their hands busy, a dreidel-inspired fidget toy would be a great Hanukkah gift. A fidget spinner dreidel doubles as a fidget toy and a functional game piece, while a dreidel-shaped pop-it lets users occupy their hands while keeping the spirit alive.
Decorative dreidel: Gift a dreidel your recipients can keep out all year long. Amazon offers a variety of elegant dreidels for reasonable prices. If you're looking for something a little more specific, you could also purchase a handmade dreidel from a seller on Etsy.
Make sure you choose one made from a durable material if you plan to play with it!
3. Gelt
If you're planning on bringing dreidels, you've got to remember the gelt!
You can trace the history of gelt all the way back to the first Jewish coins minted in 142 B.C.E. Chocolate gelt became popular among American Jews in the 1920s when New York candy companies began commercializing the treat.
Now, it's a kid-friendly reward for winning a game of dreidel. Bring a bag or two of milk or dark chocolate gelt for the table — you can find a variety of options on Amazon or at your local party store.
Gifting for adults? High-end gelt from luxury chocolatiers like Williams Sonoma or Jacques Torres is sure to delight. You can also find dairy-free and alternative gelt for those sensitive to chocolate.
Family Gifts
Family is a key part of Jewish life, so of course you want to make sure you give thoughtful presents to your loved ones. Get the whole family in on the fun with these thoughtful presents.
4. Matching Pajamas
Any family Hanukkah get-together demands a photo sesh — and matching PJs are a classic family photo piece.
Matching family sets are available from retailers like Old Navy and Hanna Andersson. Go with a menorah print to keep the holiday theme, or choose a simple blue-and-white winter print for PJs that stay wearable all season long.
Make sure you remember your furry friends! Get them suited up for the picture with a pet-sized menorah sweater or a flannel bandana.
5. Books
If you've got any avid readers on your list, books are always going to be wonderful gift options.
Give the kids the gift of classic Jewish literature. Isaac Bashevis Singer's acclaimed book "Gimpel the Fool and Other Stories" is a lovely collection of stories that provide a glimpse into Jewish life in pre-WWII Poland. Kids will love the enchanting world Singer illustrates through his stories and learn more about Jewish history.
"A Small Book of Jewish Comedians" is a great coffee table book for those tuned into the Jewish pop culture scene. Featuring photos and quotes from iconic Jewish entertainers like Mel Brooks, Joan Rivers and Larry David, this book is sure to delight.
Practical Gifts
Some of the best gifts are the things people will actually use. Things like clothing, home goods and reading material make smart presents for Hanukkah.
6. Clothing
Whether you're shopping for your grandma or your little kids, clothing is always a useful gift idea. Socks, sweaters, long-sleeve shirts and pajamas are staple items for the cold weather. Get festive with Hanukkah-themed prints and patterns, and support Jewish-owned businesses if possible.
You could also go with a gift card to their favorite store to be sure they get something they'll actually wear.
7. Pillows and Blankets
Throw blankets and pillows make a room immediately feel warmer. They also seriously come in handy when the snow starts hitting the ground, which is why they make thoughtful presents for Hanukkah. You don't have to go all-out when it comes to price, but you'll want to make sure your gifts are of decent quality. Your local home store or department store are going to be the best places to go.
If you're gifting for a friend and unsure what best matches their color scheme, choose simple prints and basic colors. You could also always go for blue and white or Hanukkah prints.
If you're shopping for a family member, you could get your family portraits printed on a blanket or pillow for a lovely, cozy keepsake.
8. Home Decor
Brighten someone's home this Hanukkah with beautiful decorations and home goods.
Scented candles make great gifts. A Hanukkah-themed scent like this Latkes and Lights candle from Homesick will fill the room with the nostalgic aroma of jelly donuts and applesauce-dipped latkes even after the party has ended.
Some other great decor suggestions include:
Framed pictures
Decorative bowls or glassware
Figurines or sculptures
Artisanal vases
Doormats
Artsy coasters
Techie Gifts
If you've got a tech enthusiast in the family, you might want to consider gifting an upgrade to their current device. Look for a trustworthy secondhand seller for a sustainable alternative to your standard big box tech store.
9. Smartphones
If someone in your family needs a tech upgrade or follows Apple's new releases closely, then you could gift them a used smartphone. People tend to be very attached to the brand of phone they use, so be sure you know what they have so you can make sure you choose one they'll love.
Gazelle offers a wide range of certified used iPhone, Google and Samsung models, so you have plenty of options to choose from.
10. Tablets
A new tablet can supplement learning, streamline work and entertain for hours. If you want to help make life easier for someone on your list, think about gifting them gifting them a used tablet from Gazelle.
Here are a few recommendations for the best tablets:
iPad Pro: The iPad Pro is best for students or working professionals who need advanced capabilities.
iPad Air: The iPad Air's lightweight design makes it ideal for carrying around.
iPad Mini: The iPad Mini is great for kids or those who prefer something they can easily stash in their bags when traveling.
11. Laptops
Maybe someone in your family is experiencing problems with their current computer, or maybe you're sending one of your kids off to college. Either way, a new laptop computer is a thoughtful gift.
Apple's MacBook line is a great choice for working professionals, students and creatives. At Gazelle, we carry a wide range of used MacBooks, including:
MacBook Pro
MacBook
MacBook Air
12. Noise-Canceling Headphones
Music lovers and podcast fans will love receiving a set of high-quality noise-canceling headphones for Hanukkah. Options include:
In-ear earbuds: Earbuds like Apple's wildly popular AirPods or Google's Pixel Buds are lightweight, portable options for listening to music. More advanced options use their own forces to cancel out outside noise.
Over-ear headphones: Over-ear headphones fit over the entire ear, making them comfortable and highly effective at blocking outside noise. They also have the added benefit of doubling as a stylish accessory to any outfit.
You'll also want to consider whether to choose wireless or wired headphones. Wireless headphones are great things for those always on the go because users can listen to their favorite tunes or chat on the phone without any physical limitations. However, wired headphones do not require battery power and can be used for longer periods of time.
13. Smartwatches
Full of helpful features that sync beautifully with the iPhone, the Apple Watch is a fantastic gift idea for fitness enthusiasts, tech lovers and perpetually busy people.
Some standout features include:
Activity tracking
Heart rate monitoring and notifications
Emergency SOS
Customizable watch band and face
Calling
Texting
Location sharing
Fall detection
Foodie Gifts
Like any holiday, one of the most iconic parts of Hanukkah is the food! Give your favorite gourmand something especially yummy this Hanukkah with these tasty gifts.
14. Traditional Jewish Cookbook
Featuring classic Jewish recipes like challah bread, latkes and matzo ball soup, a traditional Jewish cookbook can help people get closer to their Jewish heritage and faith through the power of food.
Some standout recommendations include:
"The Jewish Cookbook" by Leah Koenig
"The New York Times Jewish Cookbook" edited by Linda Amster
"The Essential Jewish Cookbook" by Marcia Friedman
"The Essential Jewish Baking Cookbook" by Beth A. Lee
"Jew-ish: Reinvented Recipes from a Modern Mensch" by Jake Cohen
15. Artisan Olive Oil
Extra-virgin olive oil is a staple at every Hanukkah table. Fine olive oils in decorative bottles will make the perfect gift for any amateur chef.
For example, these heirloom oils from Brightland come in beautiful, minimalistic UV-powder-coated bottles that look great on the table and protect the oil from damaging light.
16. Holiday Gift Sets
A Hanukkah snack box takes your recipients on a delicious trip through Jewish culinary culture.
This Star of David-shaped Hanukkah set from Harry and David offers eight nights of delicious kosher treats for the whole family, including dried fruit, brownies, gelt and more. And this certified kosher Hanukkah gift set from Oh! Nuts provides the whole Hanukkah bundle, with a menorah, milk chocolate gelt, flavored popcorn and a blessing card.
You might also consider gifting a subscription to a monthly kosher snack box so your recipients can experience the joy of discovering new kosher snacks even after Hanukkah is over.
17. Chinese Food
Yes, Chinese food! It's become a tradition among Jewish folks to order Chinese on Christmas Day — and you can honor this new custom by gifting non-perishable Chinese food.
Take, for example, this spicy smoked salmon from Fly By Jing, which comes in a mouthwatering all-natural Sichuan Chili Crisp sauce. Your recipients can enjoy the fish solo or pair it with crackers and veggies for a tasty snack.
18. Serving Boards
A beautiful artisanal serving board is a wonderful gift for those who love creating aesthetically pleasing kosher charcuterie boards for their Insta feed.
Some common choices include:
Stone: Agate or marble serving boards fit beautifully into colorful boho kitchens. Black marble or granite is a better choice for modern or minimalistic homes.
Bamboo: A minimalistic bamboo serving board can match almost any kind of home decor. If you're unsure what else to choose, this is the most versatile option.
Hanukkah-themed: A colorful Hanukkah-themed serving board is perfect for the holiday season. You can also get a wooden board engraved with a menorah or another traditional Jewish symbol.
Browse Tech Gifts for Hanukkah
We hope these ideas have helped you in your search for the perfect Hanukkah gifts! And if you're thinking of gifting something high-tech, consider purchasing a certified used device from Gazelle.
At Gazelle, we buy and sell gently used phones, laptops and tablets at excellent prices. Our evaluation process helps us identify products that are fit to sell, and we responsibly recycle any devices that do not pass the inspection. We also offer financing options, so you can gift on any budget.
Essentially, if you're looking for affordable, high-quality gift ideas for the techies in your life, we've got you covered. Check out our site to see what's available, and happy Hanukkah from all of us at Gazelle!
Comments
comments