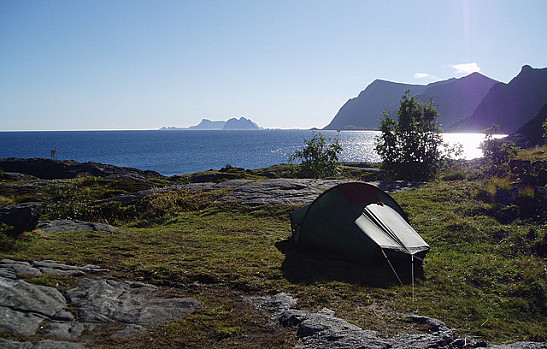 There's little doubt that the people working at Apple's Cupertino headquarters come up with some pretty amazing concepts, but sometimes it requires a crowd to take a good idea and make it even better. Some new Kickstarter projects are aiming to build on some of the iPhone's untapped potential, making it even more versatile.
One such project allows for charging in the outdoors; another improves on the phone's built-in flash. These Kickstarters are turning heads and may one day be on every techie's wish list. These projects prove both the popularity of the iPhone and the power of crowdfunding, Apple Insider claims. 
A Better Flash
The iPhone and its camera have become an integral part of popular nightlife culture, but anyone who has flipped through their low-light photos in the harsh light of day knows that the pictures are often less than perfect. Candid photography has always been difficult in low-light situations, and is even more limited by a phone's built-in flash.
Enter Lightstrap, an iPhone case that doubles as a ring light for shooting in less-than-ideal conditions. The case has its own battery, which should provide enough power to take over 500 photos or 30 minutes of video. Because it is tied into the phone's flash, there's no need for messy connections or added cabling, so it is simple to use.
According to the Q&A on Lightstrap's Kickstarter page, the device offers seven brightness levels, with the maximum being almost 15 times as bright as the standard flash and more than 30 times brighter than a video light. The device will be compatible with the iPhone 5 and 5s, and is expected to ship in April 2014 provided the goals are met.
Power on the Go
The iPhone is a must-have on hiking and camping trips these days, but keeping the device charged can be a pain. There are a number of ways to generate portable electricity, like solar and thermoelectric generators, but the PowerPot X claims superiority.
The device is the successor to the award-winning PowerPot V, featuring lighter components, a larger size, and more efficient power conversion. The device claims to create up to 10 watts of power in ideal conditions and around 5 watts in bad conditions—still more than enough to charge an iPhone. The device also comes with a custom-built regulator to ensure a steady stream of electricity. There's even a second port to enable charging two iPhones at once. Best of all, it creates its electricity as a byproduct of boiling water, something campers and hikers are likely already doing, meaning that it is really saving electricity.
This won't be the only fire-powered charging solution on the market, as similar items are available through retailers such as REI, but since this Kickstarter project has already reached its $30,000 goal with 40 days left to go, proving there is a big market out there for these items.
These are just two of many iPhone-based Kickstarter projects, showing that no matter how much ingenuity goes into these feature-rich phones, there's always room for a few more innovations. Could you see either of these projects improving your iPhone experience, or do you have an even better idea?
Image courtesy of Flickr
[cf]skyword_tracking_tag[/cf]
Comments
comments