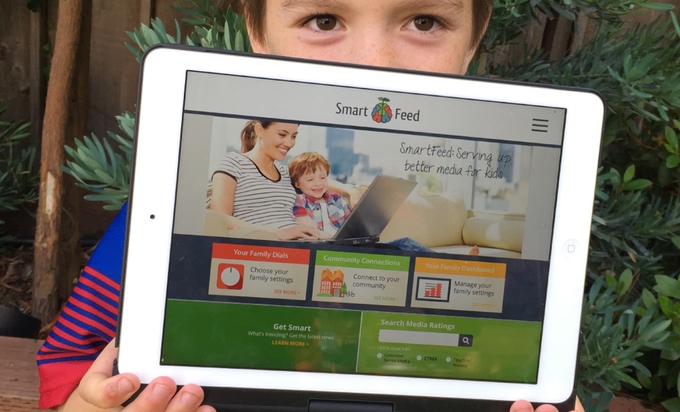 With summer in full swing and kids out of school, parents are turning to tablets to keep their kids engaged. After all, there are fantastic apps that can help pass time in a fun and educational way.
But many parents worry about Internet safety and limitless possibilities with iPads in the hands of children. There are many built-in settings that can restrict operations (like accessing the Internet or in-app purchases) and Bright Pips' comprehensive how-to guide on childproofing your iPad offers some great advice but there's more you can do.
Finding the balance between censoring educational websites and non-kid-friendly content can be a challenge. Fortunately, there are new products available to help you curate clean, educational content for your child, putting your mind at ease. Take a look at some of our favorites:
1.  Mobicip (Android and iOS, Free with Subscription Option)
Mobicip is a safe browser with advanced parental controls for multiple devices, iPads included. You can block or allow specific websites, keywords and categories of content for multiple users, all from an online and mobile dashboard. Mobicip even lets you restrict access by time and review your child's browsing history.
Mobicip's content filtering features are available for free on the basic plan, but parents looking for custom filter settings, app monitoring, browsing history reports, time limits and mobile management features will need to pay for the premium plan: $39.99 / year.
Why try?: Mobicip's free plan allows you to test the functionality. If you like it spring for the annual membership. It's worth the fee to have complete security and peace-of-mind.
2.  SmartFeed (iOS, Free with Subscription Options)
SmartFeed blocks all unsafe content, but unlike others, it goes a big step beyond. Based on custom settings for each child, SmartFeed is the first solution that automatically finds and suggests all of the good stuff, like educational apps, games, movies, websites and more. The result is iPad time filled only with content kids love and parents approve.
SmartFeed is still in development, with an expected release in October 2015. The team recently completed a Kickstarter campaign where they raised $75,000 to fund the first version of SmartFeed.
3.  YouTube Kids (Android and iOS, Free)
YouTube Kids is the official YouTube app that allows only age-appropriate videos, channels and playlists. It features popular programs like Sesame Street, Thomas & Friends and DreamWorks, plus kid-friendly content from filmmakers, teachers and creators around the world.
YouTube Kids is designed with kids in mind. Complicated navigation has been removed, leaving behind large buttons, easy scrolling and instant full-screen.
Try it: YouTube Kids offers a great selection of kid-friendly video content, but always keep a close eye on what your child is watching to avoid potential dangers. 
Image courtesy of SmartFeed. 
Comments
comments