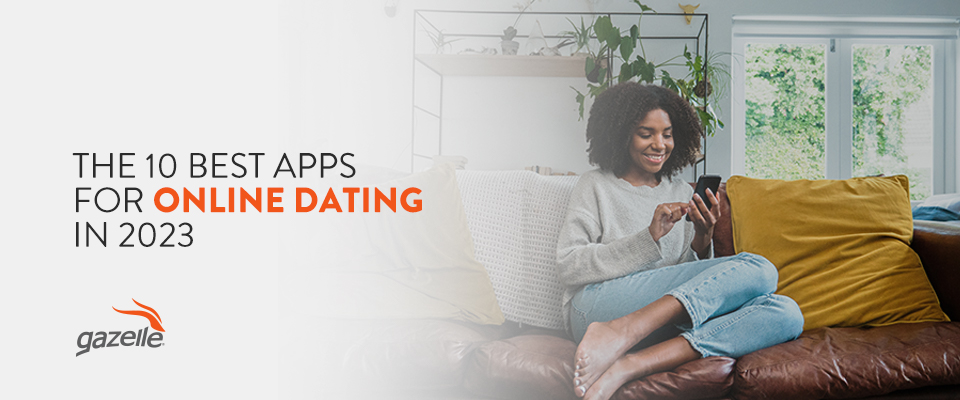 Tinder may have popularized dating apps, but it no longer has a monopoly. Now, you have other options and no shortage of potential partners to meet —  especially when there are 26.6 million people on dating apps in the US alone. Whether you're after a long-term relationship or something more casual, we've put together a list of the top online dating apps to help you find the right option for you.
The 10 Best Online Dating Apps for 2023
Plenty of dating apps have appeared in the last decade. It's now less of a question of which app is the best for dating and more about which one is right for you.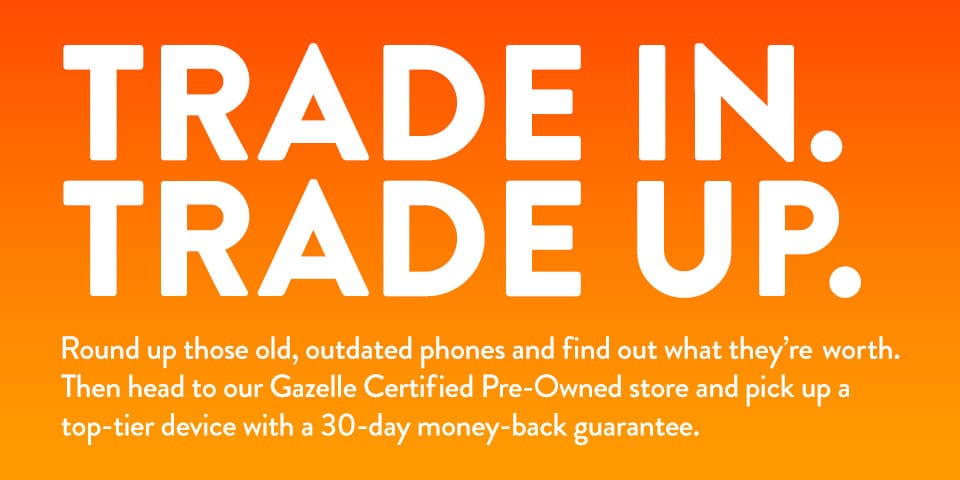 Older platforms like eharmony and OkCupid have modernized themselves, and newer platforms like The League and Her offer more niche experiences for certain users. Below are some of the best free dating apps for 2023 to help you find love this year — or whatever it is you're looking for.
1. Bumble
Bumble was the most popular dating app in 2022, even more widely used than Tinder. It gained traction by flipping the script on typical first encounters, asking women to make the first move. Like many other online dating apps, it starts with swiping left and right on profiles you like or don't like. If two people match, the woman has 24 hours to initiate a conversation. For same-sex relationships, anyone can start the chat.
Many people like Bumble for this woman-first approach. It takes some pressure off the guys and gives ladies more control. Bumble is also big on making online dating safer and more comfortable for everyone, with features like profile verification, robust dating tips and a zero-tolerance policy for unsolicited lewd photos.
The platform itself builds you a nicely rounded profile with badges to reflect your interests and prompts to help you share your authentic self. It also links with Instagram and Spotify, so you can start bonding over shared music tastes or photos. Like other dating apps, Bumble has a feature called Beeline, where you can see people who have already "liked" you.
Bumble is one of the best free dating apps out there, with just a few premium features you can opt-in for, like boosting your profile and sending a SuperSwipe. Bumble also offers Bumble BFF and Bumble Bizz, which can help you make friends or network. The app is available for free on Android and iPhone and through a web browser.
2. Hinge
As another hugely popular dating app, Hinge takes a different approach that focuses on high-quality matches. Its calls itself "the dating app designed to be deleted." Hinge wants to get you into a long-term relationship, and it shows that with its thorough approach to matchmaking. The app touts a Nobel-Prize-winning algorithm, a full research team and plenty of tools to help you break the ice and start meaningful conversations.
Hinge suggests particularly interesting profile prompts, offers up conversation starters and shows you who liked you. If you find someone you want to match with, you can select specific parts of their profile to like, such as a photo or a response to a prompt. This approach is great for jump-starting conversations. Hinge is also one of the more attractively designed apps, with a neat interface that's not too cluttered or too simple.
Other unique features of Hinge include Roses, which you can send to show someone you're extra interested, and Standouts, where Hinge highlights profiles it thinks are a great match for you. The app can also give you gentle nudges when it's your turn to reply to someone.
You'll get plenty of functionality in the free version of Hinge, but you can also upgrade to a preferred membership for more filtering options to use on potential matches, the option to see everyone who likes you at once and an unlimited number of likes per day. You can snag this free dating app for iPhone or Android.
3. OkCupid
OkCupid has been around for a while, and it's a great choice if you've got some specific interests. This platform can get super niche. It has 22 gender and 20 sexual orientation options, so it works well for people who don't fall under the limited boxes offered by other dating apps.
For instance, it's one of the few apps that nicely supports non-monogamous relationships. Instead of awkward joint profiles, you both create your profiles and link them up. Along with non-binary gender identities, you can also identify yourself with terms like butch or femme.
The dating platform gives you tons of keyword search options, in-depth personality quizzes and long-form profiles for making deeper connections. OkCupid lets you answer practically endless questions to improve your matches. You can hop on OkCupid from a web browser, as well as through the iPhone or Android apps.
4. Coffee Meets Bagel
Too busy for traditional dating? Burnt out from non-stop swiping? Try Coffee Meets Bagel. This dating app aims for meaningful matches. It sends you a selection of potential partners — called bagels — at noon each day. You can read through their profiles, use the app's in-depth prompts and lean on personalized icebreakers to chat with them.
With a set number of matches each day, it's a little easier to avoid getting sucked into an endless void of swiping. But if that's your thing, you can also use the Discover feature for a more traditional swiping experience. Coffee Meets Bagel also has a feature called Skip the Line, so you can get yourself seen by the "bagels" you like sooner.
Coffee Meets Bagel is a great free app, but some features require "beans" to use, such as liking people in the Discover mode or turning on Read Receipts. You can get some beans for free or buy them with real currency. You can also get a Premium subscription that gives you some perks every month, like viewing everyone who likes you and getting discounts on beans.
Get ready for tomorrow's bagel delivery and download the app on iPhone or Android.
5. eharmony
eharmony is another app geared toward long-term relationships. The sign-up process might start with a daunting compatibility quiz, but it promises quality matches and narrows down the field. If you don't want to deal with sifting through bad matches or going on a lot of dates, eharmony might be a good pick, but it is more expensive than some other dating apps.
One unique feature of eharmony is its personality profiles, which emphasize learning more about yourself and what you really want in a relationship. It'll also give you a compatibility score for each potential match.
The free version of eharmony limits the number of messages you can send. The premium app unlocks unlimited messaging, along with video chats, seeing people who viewed you and other features. You can use eharmony on a web browser, the iPhone app or the Android app.
6. Tinder
For those looking for something more casual, Tinder is the way to go. As the most popular dating app, it will give you plenty of profiles to choose from, even if you're in a less-populated area or you travel a lot. That wide net also means you may need to sift through some low-quality profiles before you find something worthwhile.
Tinder is geared toward younger people and is almost entirely based on snap judgments. It tends to be more focused on appearance and photos than prompts or personal information. It also doesn't let you filter matches based on some details like height, education or religion. Still, it has handy features like profile verification, video chats and seeing who likes you. If you're mostly interested in casual relationships, Tinder is an especially good pick that you can use online or through an iPhone or Android app.
7. HER
HER is an app designed for LGBTQ+ people and is one of the most inclusive dating apps you can get. It's a favorite of lesbians, bisexual women and trans people, with plenty of ways to identify yourself and stay safe while dating online. HER even has tools to help people in different phases of their journey, like those who haven't come out yet or are still discovering their interests. It also has a unique option that lets you go incognito, so other people can only see you if you like them first.
HER is free but has a premium option that gives you more filters, incognito mode, rewinds, ad-free matching and other features. You can download the app for Android or iPhone.
8. Grindr
Grindr is another one for the LGBTQ+ crowd. It's a little more like Tinder in that it tends to be focused on casual meetups, but this time specifically for gay and bisexual men. The app itself is very minimalistic. It has profile pictures, usernames, basic questions and "tribes" that describe your style and matches you with other users to start chatting. Grindr is also big on location, so it will connect you with people nearby.
Grindr lets you send photos, videos and voice messages, and you can control who shows up for you with tags and filters. It also has a worldwide feature called Explore that lets you see users across the globe.
This app has two paid options called Grindr XTRA and Grindr Unlimited. Grindr XTRA removes ads and offers a few more features, like Explore mode, read receipts and additional features. Grindr Unlimited is a higher tier that gives you all the features of Grindr XTRA and adds chat translation, message unsending, more filters and incognito mode, which makes you appear offline.
Download Grindr on iPhone or Android.
9. The League
If you're looking for an exclusive dating app, the League is an invitation-only platform geared toward young professionals. It markets itself as an app for those with exacting standards or stricter requirements. The League promises to set you up with driven, successful people that meet your preferences. It vets all potential users to make sure they meet specific guidelines, so there's usually a waiting period. It also rates people on flakiness — so no ghosting here!
Another interesting feature is Smart Blocking, which lets you stay hidden from people you have LinkedIn connections with. If you want to date but don't want your fun-loving profile spreading around the office, you're in luck. The League even has professional matchmaking services for anyone sick of swiping.
Want to see if you can make the cut? Make sure you're in one of their operating cities, then download the iPhone or Android app.
10. Clover
Clover is an interesting dating app. Some people describe it as a Tinder-OkCupid hybrid targeted at 20-somethings. It offers various ways to find people you vibe with and spark new relationships built on genuine connections.
Like other apps, it has the classic swipe option, in-app matching games and icebreakers. But unlike other apps, it has advanced searching and a handy on-demand dating feature. Just pick a time, a place and a match, and Clover will give you venue recommendations. Clover also has chat rooms centered around different interests and live streams that let you broadcast yourself to potential matches and communicate in a more dynamic way.
Clover has premium tiers, but you can do a lot in the free version, which is available on Android or iPhone.
Online Dating Tips for 2023
Online dating apps are a great way to meet people, but each one is a little different, and you need to stay safe when you go out. If you're gearing up to start swiping, keep these dating app tips in mind:
Read up on the app's best practices: Most apps will give you some pointers for putting together your profile. For example, a photo-only profile might fly on Tinder or Grindr but not on Hinge, which focuses more on conversations and common interests. Pay attention to the prompts when filling out your profile.
Choose your pictures carefully: When you pick your photos, use them to show off your personality and select different types of pictures. A profile that's just selfies in a mirror doesn't give the other person much to go on, but photos of you with your family, doing hobbies or hanging out with a pet are much more inviting.
Stay safe on your date: Any time you're meeting a stranger, follow online dating best practices, like staying in control of your transportation and meeting in a public place. Never do anything you're not comfortable with, and share your location with a trusted friend or family member before leaving.
Find Love With the Right Tech
These Android and iPhone dating apps are a fantastic way to meet new people. Whatever you're looking for, one of these apps is sure to help you find a match.
If you're jumping into the dating pool, a new phone might help. Maybe your old one is too slow to keep up with these apps, or perhaps you want to look more responsible on your date than your cracked screen would suggest. Gazelle has a vast selection of used phones, so you can put your best foot forward without going over budget.
We make it easy to buy, too. Meeting strangers might be the goal for a dating app but not for buying a phone, so we made a trustworthy platform with transparent listings and easy returns. Explore our used iPhones and Androids today to start finding your perfect match!
Comments
comments