This guide will show you step by step how to Back Up and Restore Your iPhone.
We always recommend backing up your device every month to ensure your data is safe and sound. When backing up your device you have two options, iTunes and iCloud. The information below will guide you through the restore, reset, and backing up process for each method. Let's start below with the back up process.
iTunes backup method: Follow these simple steps to back up your apps and files with iTunes:
Connect your iPhone to your computer via Apple's USB sync cable
Launch iTunes and right click your iPhone in the left panel
Select "Back Up" from the right-click menu
Once you start the backup, iTunes will automatically store a snapshot of your programs and data on your computer.
iCloud backup method: Follow these simple steps to back up your apps and files with iCloud
Go to Settings > iCloud > Storage & Backup
Under Backup, set the switch for iCloud Backup
iCloud will automatically back up your data for devices running iOS 5.0 and higher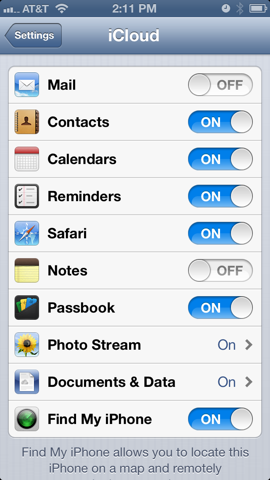 Back Up and Restore Your iPhone — Preferred and Alternative Methods:
The preferred method of resetting your iPhone uses the built-in recovery mode. Completely power off your device and disconnect it from your computer, then follow these steps:
1. Press and hold the iPhone's Home button while reconnecting the device to your computer.
2. Continue holding the Home button until iTunes loads and informs you that the software detects an iPhone in recovery mode.
3. Release the Home button and then perform an "Update and Restore" via iTunes.
This process clears your personal data and performs a fresh install of Apple's latest firmware, ensuring that your phone's software is up to date.
You can also reset your iPhone settings and data without a computer through the iPhone's Settings menu. Navigate through Settings > General > Reset and select Erase All Content and Settings. This process usually takes longer to complete than the preferred method and does not upgrade the phone's software.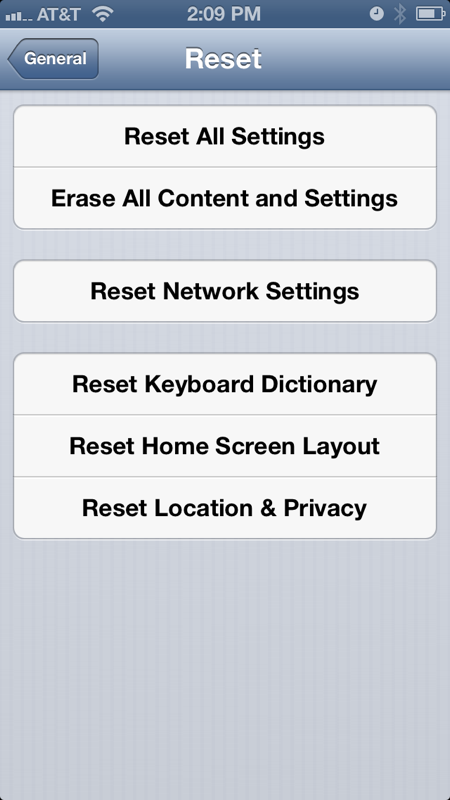 A fresh install of the firmware makes for a great first impression, but regardless of whether you decide to reset your iPhone before shipping to Gazelle, Gazelle will wipe all personal data when we inspect it.
[cf]skyword_tracking_tag[/cf]
Comments
comments