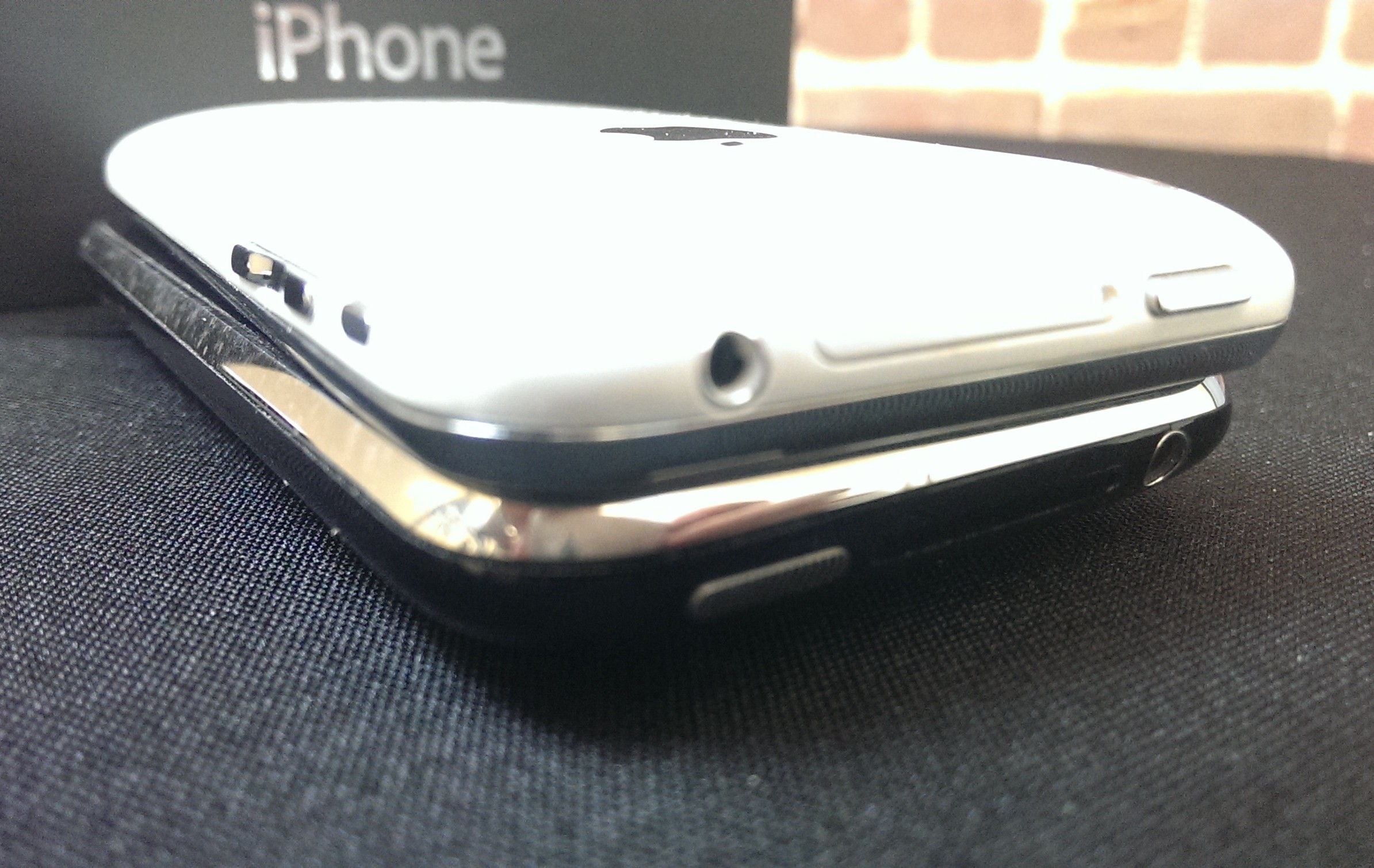 This guide will show you how to remove your iPhone SIM card. Once you're ready to send your iPhone to Gazelle, it's important to deactivate your wireless service before shipping. With GSM/AT&T models, all you have to do is remove your iPhone SIM card. If you have a CDMA/Verizon or Sprint model, you'll need to deactivate your service with the carrier.
Remove iPhone SIM card (GSM/AT&T & T-Mobile models)
Your SIM card stores information that uniquely identifies your phone on a cellular network. By removing your SIM card, you protect your private service-subscriber key and free your phone to be resold on the second-hand market.
If you have an iPhone 2G, 3G, or 3GS, locate the SIM card tray in the top edge of the casing, between the headphone jack and power button. If you have an iPhone 4, 4S, or 5, locate the tray in the right edge of the casing.
Gently insert Apple's SIM card removal tool or a straightened paperclip into the pin-sized hole in the SIM card tray. Once you release the catch inside, the SIM tray will eject from the phone body. Remove your iPhone SIM card from the tray and reinsert the tray so it is secure and flush with the casing.
Check out this video on how to remove iPhone SIM card below to guide you through the complete process step by step.
Deactivating Your iPhone 4/4S & 5 Verizon/Sprint Service (CDMA/Verizon & Sprint models)
Verizon and Sprint associate your CDMA iPhone 4, 4S, and 5 with your cell phone service by using a built-in mobile equipment identifier (MEID), rather than a removable SIM card. Disassociating your phone from your account requires a phone call to Verizon or Sprint's customer service. First, retrieve your iPhone's MEID from the Settings > General > About menu and record the value in the MEID field.
Next, call Verizon or Sprint's customer service number and request that they completely disassociate your phone from your account. Let them know that you'll be selling your phone and be sure that your iPhone's MEID is clear for use on a different account.
[cf]skyword_tracking_tag[/cf]
Comments
comments