Security and privacy issues are one of the biggest threats to smartphone users today. You really want to make sure that you keep all your sensitive and private data safe and secure. Just like your wallet, your smartphone can hold valuable and sensitive data. I always recommend that smartphone owners apply some sort of password on their device to keep sensitive data safe. Take a look below for all our Samsung Galaxy data and security tips you should apply to your device today.
Lock Screen: Set up some type of lock screen to prevent others from using your device. Samsung has a few different types of lock screens, depending on your exact model and Android version. Below are all the types of lock screen solutions for the popular Galaxy S III. To apply one of these locks go to settings>security on your device.
Swipe – Just swipe across the device to unlock it
Motion – Just tilt the Galaxy S III forward to unlock it
Face Unlock – See this article about using facial recognition to unlock
Face and Voice – Uses the Face unlock features but adds a level of vocal recognition as well
Pattern – Select a pattern of lines between dots to unlock
PIN – Select a four-digit PIN to unlock the phone
Password – Select a Password to unlock the phone
None – No security at all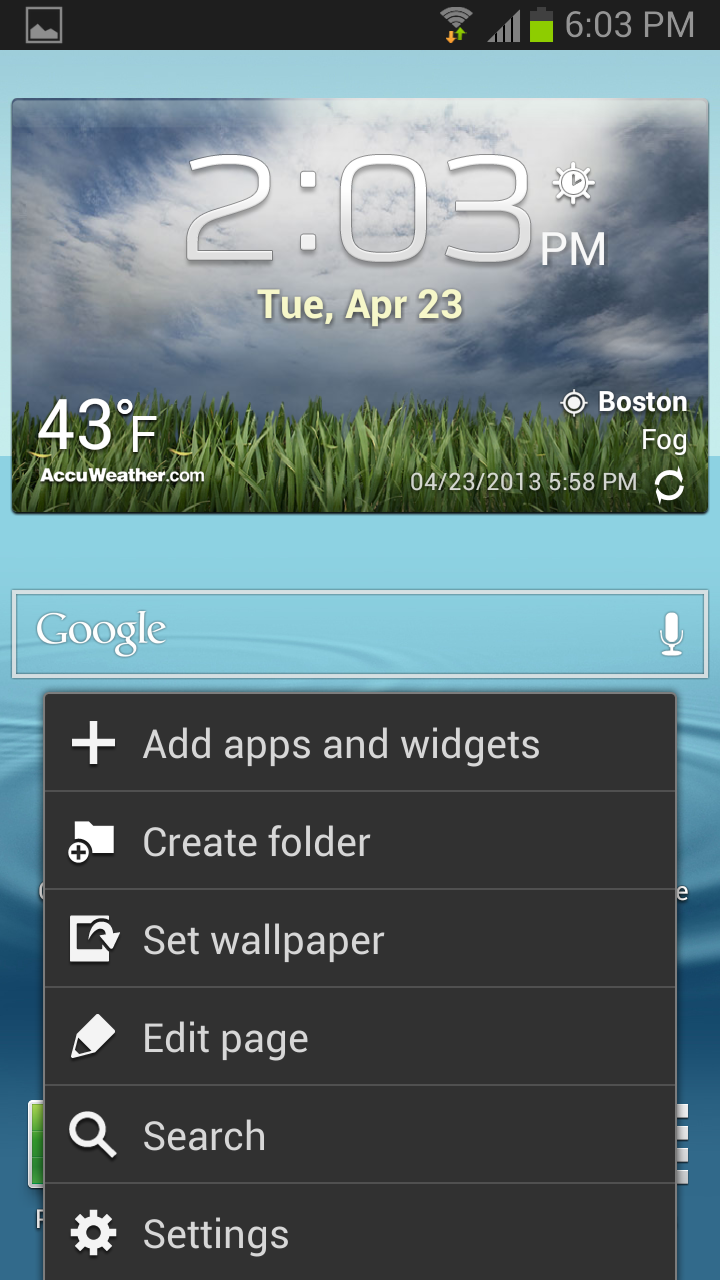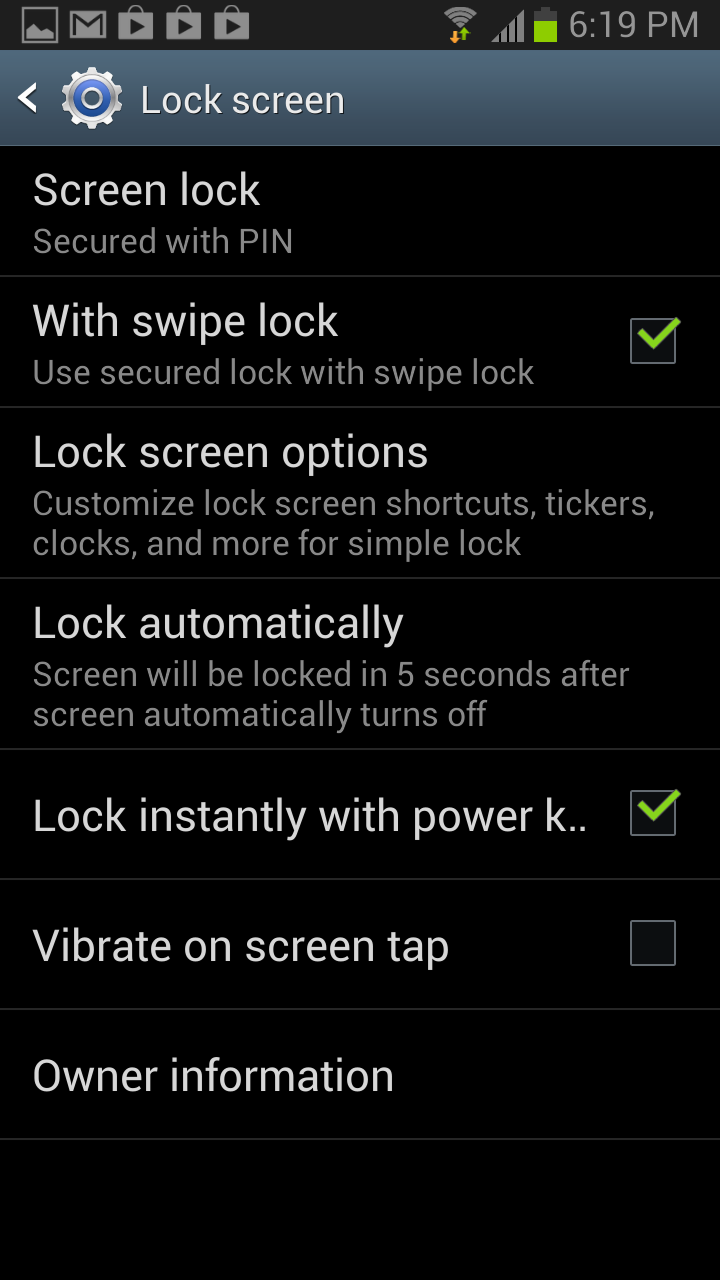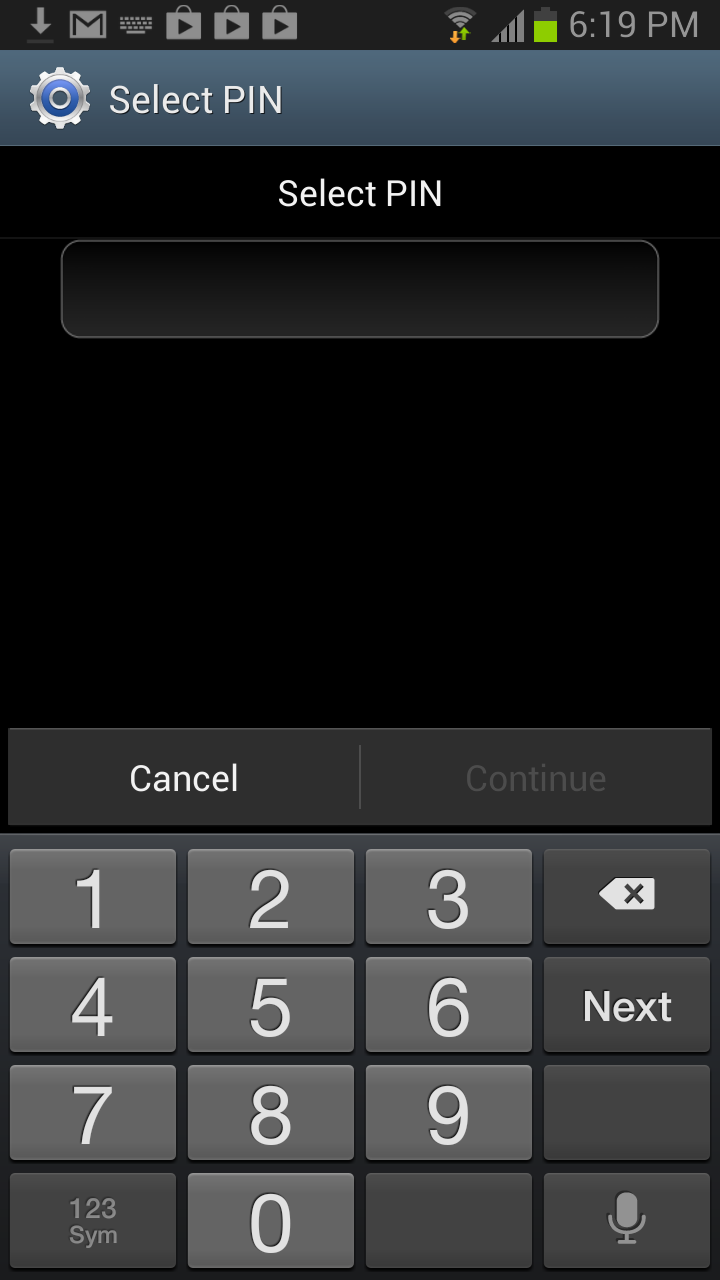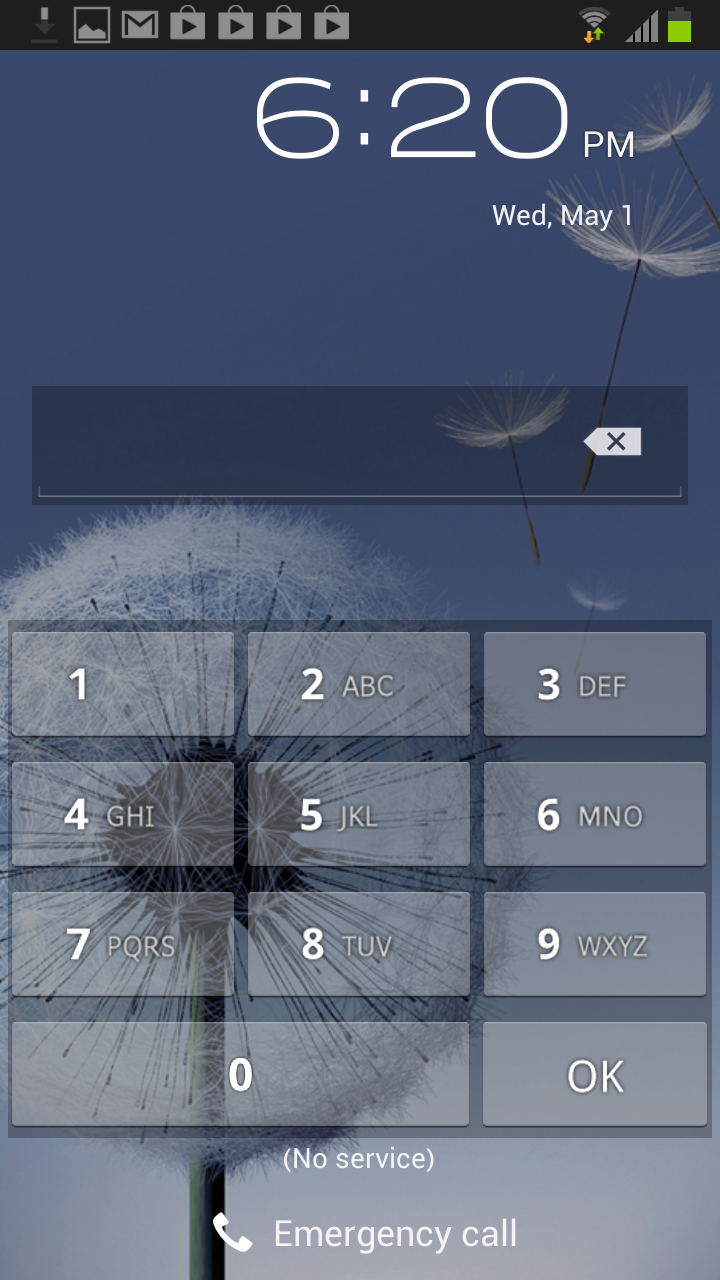 I personally recommend either a pattern or PIN lock out of these options. Although the face unlock is cool, the technology is just not perfected enough to trust.
Security Software: The Google Play store offers a variety of apps that will help protect your Galaxy S device from malware, vulnerabilities, and viruses. Below are some of my top pick for Android security Apps.
Lookout Security and Antivirus – I highly recommend this app for Galaxy S and Galaxy Note users. It features an update that can protect against a flaw that gives the ability to bypass the lock screen. This app also protects against viruses and spyware. My favorite aspect is a feature it has, called Find My Phone, which is a phone tracker service using Google Maps if your device is lost or stolen.
Antivirus Security (AVG) – AVG sports a remote tracking feature as well as full system scanning for viruses and malware. Added features such as remote wipe and task killer make this app one of the best in terms of Android data protection.
Norton Security Antivirus – This trusted name in antivirus software delivers when it comes to Android as well as PCs. The Norton app features full protection against theft, malware, and viruses. The full version ($29.99) will give you remote wipe, scream alarm, and the ability to lock your phone if the SIM card is removed. If you got the money to spend, Norton is the way to go.
Keep It Safe: One of the most important Samsung Galaxy data and security tips is to just keep your phone safe. Although data and security issues are a major problem, not allowing your device to end up in the wrong hands should be your first step in data theft prevention. I know that we all love to show off our shiny new expensive hardware, but just try to be mindful of when and where you pull it out. Public places such as bus stops, train stations, and major events are a pickpocket's best friend. When you find yourself in crowded places just be careful with how you handle your device.
[cf]skyword_tracking_tag[/cf]
Comments
comments