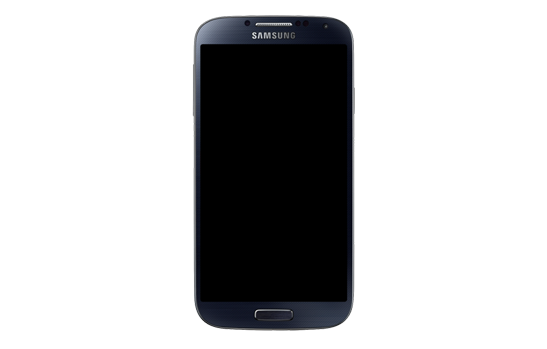 The battle for smartphone dominance has dwindled down to just two mobile operating systems in recent years: iOS and Android. Now it appears that the field has narrowed even further to just two manufacturers, as Samsung's recent sales numbers for the Samsung Galaxy S4 show that it stands with Apple above the fray.
Samsung's New Sales Records
The original Samsung Galaxy did eventually reach the 10-million-shipped unit mark seven months after its release. The next generation reached that mark in only five months, and the S3 reached it in just 50 days. Now Samsung has announced that its latest generation of the Galaxy, the Samsung Galaxy S4, reached the 10-million mark in under a month.
According to TechCrunch, Samsung announced the sales milestone on May 22, less than a month after the phone's international release on April 26. Samsung notes that this is the fastest rate of sales for any of its phones, although they are technically considered channel sales and thus a representation of units shipped instead of actual sales to consumers. Still, Samsung had to overcome inventory problems stemming from excess demand to reach this impressive number.
This enormous sales push puts the S4 in rarified air, as it now sits with the latest iPhone at the top of the world's most desired smartphones.
Is It Time to Switch?
It's not surprising that the Samsung Galaxy S4 would reach these kind of sales numbers, as it adds a number of impressive features to an already feature-packed Galaxy S3. The device has a simply stunning 5-inch screen, with a tight resolution and colors that really pop. The abnormally large screen size makes it an ideal device for watching movies, browsing the Web, or reading books, all without feeling like you're carrying around a tablet.
The Galaxy S4 also comes with some real power under the hood, a camera that can stand up to the iPhone's, and a host of unique gesture controls that control certain aspects of the phone without you needing to touch it.
To top it off, just after the sales milestone announcement, Samsung also announced four new colors to go with the standard black and white. Both red and blue, officially titled Red Aurora and Blue Arctic, will be available this summer, with Purple Mirage and Brown Autumn following later in the year.
With ten million units in circulation, and many more likely to ship in the coming months, it seems that many people have decided that the S4 is the best alternative to the iPhone, but at a price of $200 for those willing to sign a contract and $600 or more for those unwilling or unable to commit, this kind of mobile power doesn't come cheap. It's no surprise that many people are choosing to trade in their old, loved devices so they can fall in love all over again with the latest and greatest that technology has produced.
Mobile devices are getting more powerful and feature-packed each year, and it won't be long before devices more than a year old are no longer able to handle the latest apps and advances in mobile technology. Upgrading to the latest and greatest device isn't just about owning a hot device; it's also about staying current in the ever-changing world of mobility and being sure not to get left behind. Ten million people, in the first month alone, chose the S4 as a way to keep up with technology, and only time will tell just how popular this device becomes.
[cf]skyword_tracking_tag[/cf]
Comments
comments