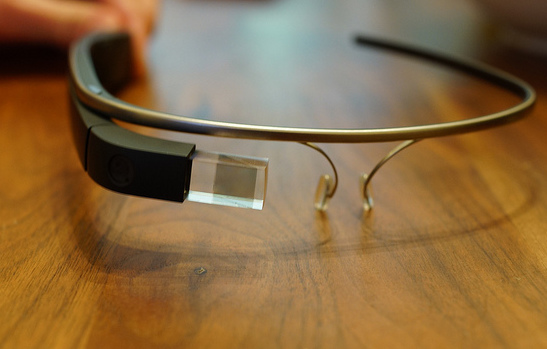 Get ready – Google Glass is likely going to be a big deal, once it becomes available. They will be the hottest item among uber-techies, for certain. But Google needs a broader market for its upcoming Glass cyber-eyeware, and the tech could be in line for the most practical-minded market segment: businesses.
One developer of Android enterprise apps is working on Google Glass apps for the workplace. Enterprise Glass apps will not in themselves be glamorous; business customers, after all, were the driving force behind the practical, no-frills Microsoft Windows office software. However, business apps could turn out to be the key to broad popularity for Glass.
An Eye on Business Apps
As Nick Barber reports at InfoWorld, a developer of Google apps and app support tools, Dito, announced that is working on Google Glass "apps for enterprises." Dito co-founder Dan McNelis, speaking at the E2 Conference in Boston, said the company is "in the early stages of developing" workplace apps for the high-tech eyewear. McNelis notes that about half a dozen other firms are also working on business apps for Glass.
It is not hard to imagine a variety of workplace roles for enhanced-reality glasses. For example, they could help technicians to trace hidden components of devices. Instead of having to look to one side to inspect plans, the plans would be projected, or superimposed, over the user's view of the actual task.
These are precisely the sorts of workplace use cases that Dito is exploring. One customer, for example, is said to be a construction company interested in applying Google Glass to the task of supporting building information modeling – in other words, the process of developing 3D models of buildings. Google glass would allow construction workers to confirm – literally at a glance – that what is being built matches the design.
Wiring diagrams present another opportunity for workplace use. Instead of having to work by guess and feel to find hidden connections, the user would see the wiring diagram and its connections, shown directly lined up with the actual device. Said McNelis, "Imagine that I can just look up with my eyeball and see what the ports are on [the wiring plan] to connect into."
A Construction Site
However, Dito is cautioning potential customers that Glass is "still evolving." Some potential apps may be ruled out; for example, Google has already ruled out facial recognition apps (as well as pornography apps) for Glass.
In the larger picture, however, business users, and business app developers, will play a huge and crucial role in exploring the use potentials of Glass. To begin with, many of the workplace use cases cited by McNelis have their counterparts among hobbyists, from model railroaders to do-it-yourself home remodelers.
Even if the specific workplace apps developed by companies such as Dito are never released in a consumer version, the tools and techniques that go into these apps will surely find wider uses. Google and Android's history of strong open-source connections almost ensure that this will be the case. In short, apps developed for the workplace will also help Google Glass establish itself as a must-have toy for tech enthusiasts of all sorts.
[cf]skyword_tracking_tag[/cf]
Comments
comments