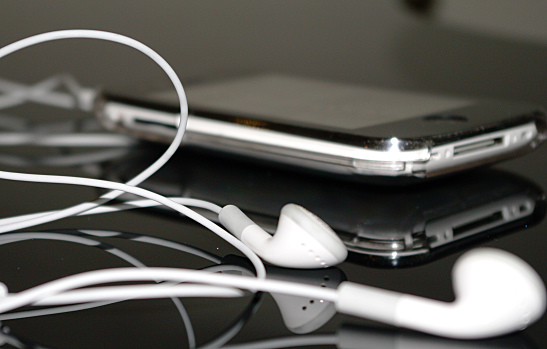 Over the first half of 2013, it seemed like almost every carrier made a big announcement: Verizon and AT&T announced the expansion of their contracts to two full years, T-Mobile introduced the "uncarrier" offering and Virgin Mobile announced support for the iPhone 5. And let's not even get into the number of new devices that entered the market! With all this new competition and competitive pricing, owning a smartphone today should be easier than ever before.
Needless to say, consumers today have an incredible number of options when it comes to picking a new phone and selecting a carrier. But consumers still seem like they're always looking forward to their next upgrade. A trend that we notice at Gazelle is that as new devices, like the iPhone 5 or Samsung Galaxy S4 are released, people are looking to upgrade faster than the typical 24-month carrier contract. Hanover Research, an independent market research firm, recently found that at least one-in-ten consumers upgrade their smartphones each year.
To help us understand this a bit more, we launched a survey last month with the goal of determining some of the leading factors that encourage consumers to upgrade to a new device, change platforms (i.e. Android to iOS), and/or change carriers. After talking with 500 consumers, what we found is that even though the phone matters more, the carrier will always get blamed for the problems. For example:
The new phone matters more than the carrier. — More than 50% of respondents stated the type of phone they want takes priority over the carrier that may provide it.

Despite taking a backseat in priority, carriers are a big part of the complaints. — AT&T was the most popular carrier in our survey with 40.5% of respondents reporting it as their provider. But 44.8% of respondents said they would prefer to use Verizon.

People love to complain, but no one likes change. — Despite the difference in carrier used vs. carrier preferred, more than half of the respondents haven't explored the cost of moving to a new carrier.

When it comes to complaints, contract length is king. — Almost 33% of respondents cited contract length as being their biggest problem with their current carrier, and around 28% reported limited ability to upgrade/upgrade fees as a secondary issue. Perhaps ironically, however, 30% of respondents said they'll only upgrade to a new device when their contract allows them to.

Some additional fun stats:
Apple and Samsung phones are popular. — That probably goes without saying, but we found it pretty interesting that 43.2% of survey respondents reported using an iPhone and 30.2% use a Samsung device.

Girlfriends are displacing the phone. — In stark contrast to a survey completed earlier this year that found people would rather go one week without sex than one week without their smartphone, more than 77% of respondents said they'd prefer to take their significant other on vacation vs. their phone.

People upgrade for the new gadgets. — Almost 50% of respondents say they upgrade phones so they can have "the latest and greatest." The majority of respondents say this includes better memory, processors tech specs and speed, and another 43% upgrade for new innovations, like swipe technology or motion sensors.

Consumers have trouble letting go. — Nearly 1/4 of the respondents reported they won't trade-in an old device because they like knowing they have a back-up in case something happens to their new one.
All this talk of Android vs. iOS… — Since upgrading to a smartphone, 58% of users have remained on a single platform (i.e. iOS or Android).
Social activities are key. — 57% of respondents say social check-ins are top activities on their new phones. This was followed by 36% who "stalk on Facebook" and 33% who use Instagram on their devices.

Broken devices don't have a big role in upgrades. — Only 8% of respondents said a broken phone was the reason for a new upgrade. This could mean people are getting better at taking care of their phones, or they learn to live with a functioning, though slightly damaged-looking, device. Admit it, we all have a friend with a horribly cracked screen…
Have a broken iPhone? Trade it in for cash here.
[cf]skyword_tracking_tag[/cf]
Comments
comments