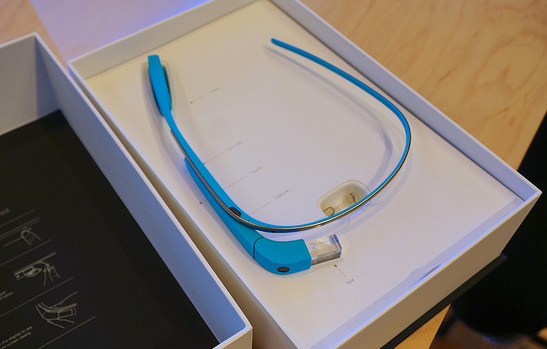 Google chose Comic-Con, the famed San Diego comics convention, as a venue to test public interest in its most radical Android offering: Google Glass, the company's enhanced-reality eyewear.
Google's idea was to try out the appeal of Glass in front of an audience that ought to be friendly to the new technology. And Google was right. Glass was a big hit at Comic-Con. Will popularity among comic book fans translate to sales in a broader market, most of which has never yet heard of enhanced reality? That is still to be tested.
But after all, until a few years ago, who had ever heard of taking pictures with a phone?
Eyes of a Superhero
As Danny Sullivan reports at CNET, his experience as a Google Glass "Explorer" during the past month has been thoroughly positive. He has not yet encountered a negative response while wearing the computerized glasses. The most common reaction has been friendly curiosity.
But at Comic-Con, says Sullivan, he encountered a different reaction: "outright fandom." People did double-takes on recognizing that he was wearing Google Glass. Some passersby gave him high-fives. On three occasions, people literally ran after him to get a closer look at the wearable technology.
This positive initial reaction is not really a surprise. Enhanced-reality vision may still be a novel concept to the general public. To comic book and science fans, it is an old tradition. Superman, the progenitor of all comics superheroes, had "enhanced" x-ray vision almost from his creation back in the 1930s.
More impressive–and certainly good news from Google's perspective–is that the positive reactions continued after people tried out the technology. New users were pleasantly surprised to find that the Glass screen was easy to see and read and did not block their view of the real world.
And most of them repeated the instructions, including take a picture. Whereupon the device duly snapped a photo. Sullivan notes that he found that it was very convenient to take pictures without having to fumble with a smartphone (let alone a camera).
Google Glass in the Wider World
Many of the people who tried out Google Glass were eager to get their hands on the eyewear, even for the current price of $1,500. Sullivan himself, though impressed with his own Glass, says that he would not recommend buying at that price. But he also suggests that Glass will probably be much less expensive when it hits the general marketplace, probably this fall.
Comic-Con, to be sure, is not typical of the overall consumer marketplace. But it is not all that unlike the early-adopter marketplace for consumer technology–it is just more so. Wearable technology is easy to be snide about in blog posts, but people who encounter Google Glass are likely to be intrigued, not put off.
And this means that we may be looking at the world through enhanced-reality glasses sooner than some people expect.
[cf]skyword_tracking_tag[/cf]
Comments
comments