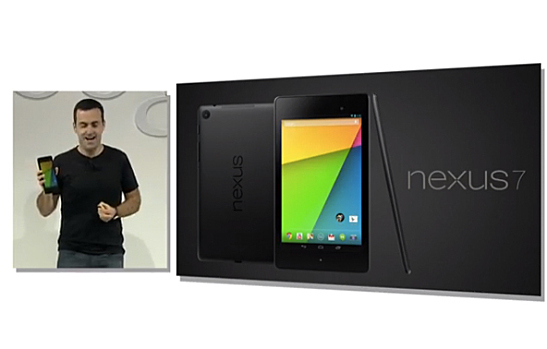 Google has unveiled a new version of its popular Nexus 7 tablet at a press event in San Francisco on Wednesday. The second generation of the Nexus tablet will bring more power and features over its predecessor, but also a higher price tag. The new model will still be made by Asus of Taiwan, but will be 2mm thinner and lighter (11.2oz) this time around. In terms of power the new Nexus will be powered by a quad-core 1.4GHz Qualcomm Snapdragon S4 processor with Adreno 320 graphics and 2GB of RAM. One of the biggest upgrades on the new Nexus 7 tablet is the gorgeous 1080p screen. The HD screen from Asus will sport a 1920×1200 pixel high-definition resolution. The 7-inch tablet will also have a whopping 323ppi (pixels-per-inch) display, which has never been seen on a tablet this size before. The device will also include features like NFC and HDMI connectivity while being packed into a slimmer matte finish housing. The Nexus 7 will come in both 16GB and 32GB versions with optional mulit-band (support for AT&T, T-Mobile, and Verizon) 4GLTE model versions. Last but not least the tablet will run the latest version of the Android operating system, Android 4.3. The new OS brings minor incremental updates and will still be a Jelly Bean release.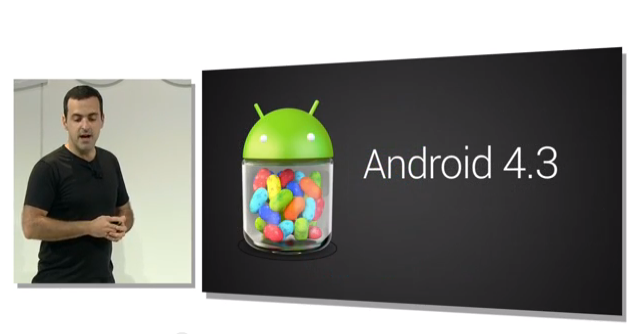 New features on Android 4.3:
separate user accounts with tailored rights (parental control)
support for OpenGL ES 3.0 (high-end graphics)
Bluetooth Smart technology
4.3 will support Nexus 4, Nexus 10, nexus 7, and Galaxy Nexus
So how does this compare to the original Nexus 7 in terms of hardware? Take a look below.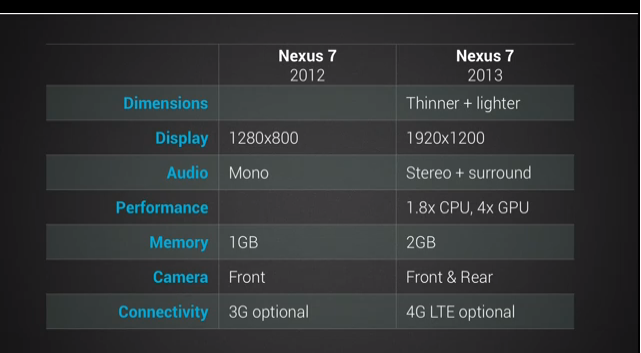 Pricing & Availability: The 16GB Wifi version will sell for $229, 32GB Wifi for $269 and 32GB Wifi and LTE for $349 in the U.S. Although the price has risen, this is still one of the best if not the best tablet deal out there. The bang for the buck is huge in my opinion. So when can you get it? The Wifi versions of the tablet will available in the U.S starting July 30, while the LTE versions will land "in the coming weeks" according to Google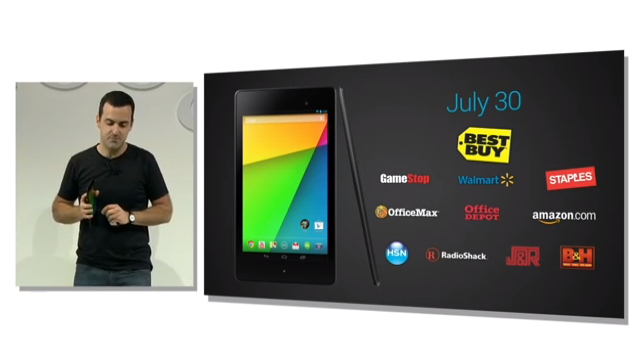 We shall see how this compares to the iPad Mini once the reviews start spilling out. Speaking of reviews, stay tuned to The Horn as I should have a full video review for the new tablet once it arrives at my door.
[cf]skyword_tracking_tag[/cf]
Comments
comments