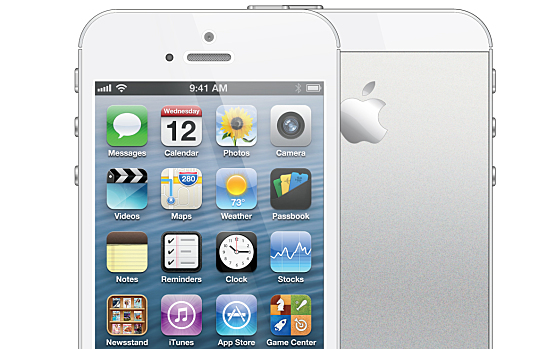 Apple is expected to announce the next iPhone during a September 10th event, according to the tech blog AllThingsD. The news was also later confirmed by Apple insider Jim Dalrymple with the classic "yep" over on his blog "The Loop". Jim has a perfect track record when confirming Apple news.
This year's event is a day earlier than last year's iPhone 5 unveiling that fell on September 12th. It is also interesting to note that the event will take place on a Tuesday instead of a Wednesday when Apple typically make announcements.
Apple's iPhone launches are among the most watched events on the tech industry calendar; and industry insiders and tech enthusiasts will eagerly awaiting the successor to the iPhone 5 – currently dubbed the iPhone 5S. It is speculated (but unconfirmed) that Apple might introduce both an iPhone 5S and a cheaper iPhone for emerging markets. This new low-cost iPhone, which has been given the name iPhone 5C, has been leaked on several prominent blogs over the past few weeks. The "C" is believed to stand for color, as the device may be offered in a variety of color options.
When Tim Cook takes the stage on September 10th we will see exactly what Apple has in store for us with the next iPhone. What features would you like to see in the upcoming iPhone 5S?
My expected features of the iPhone 5S:
faster processor (A7 Chip)
better camera (13MP camera with dual led flash)
new champagne color option (rumor)
fingerprint reader
same design as iPhone 5
iOS 7
Starting at $199 (2-year contract)
[cf]skyword_tracking_tag[/cf]
Comments
comments