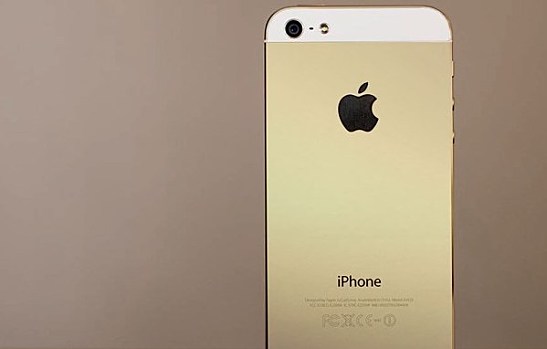 It finally looks as if a new gold color iPhone will join the likes of the black and white color options come the next iPhone event in September.
Last week KGI Securities analyst Ming Chi-Kuo speculated the company will release a gold iPhone 5S. The analyst has also said Apple would release a 128GB version of the iPhone.
Now it appears unclaimed sources from both AllThingsD and TechCrunch confirm the arrival of a gold model. Both tech blogs believe the reason for the addition of the gold color option is that it will perform particularly well in China and India, where the color is very popular. The new gold iPhone is said to be more of a champagne color, rather than a deep golden color.
Although some may feel this is a bad move for Apple, I think it is brilliant strategy. By releasing a gold iPhone it does more than just add a color to the mix. It refreshes the iPhone on an "S" upgrade year by giving it a bold new look. It will also add to demand by offering exclusivity. Remember back in 2008 when the iPhone 3G launched in white months after the black version? Everybody wanted it. The gold iPhone could perhaps even become an exclusive offering at a premium price.
Apple is expected to unveil the latest iPhone at a rumored September 10th event in San Francisco. The upcoming iPhone which is expected to be called the 5S, is also set to debut alongside low-cost option model called the iPhone 5C. Rumors have both the iPhone 5S and 5C replacing the current iPhone 5, iPhone 4S, and iPhone 4. This would put the iPhone lineup on the same path as the current iPads with just a two model lineup.
(image courtesy of iMore)
via: Gizmodo

[cf]skyword_tracking_tag[/cf]
Comments
comments