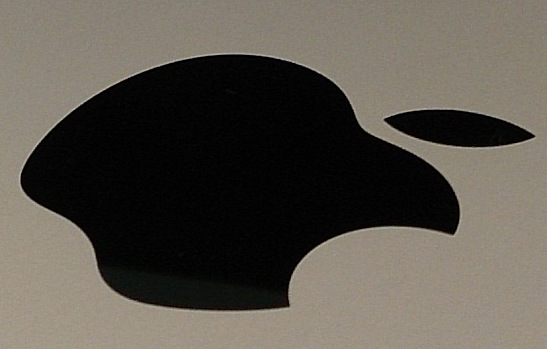 Welcome back to my weekly Apple rumor roundup. This week's Apple rumors brings us a glance at the new Gold iPhone 5S (everybody is allowed to be wrong at least once!). So let's dive straight in and take a look at all the top headlines coming from the Apple world.
Top Apple rumors this week:
Fact: Apple iPhone 5S, iPhone 5C to go on sale September 20th
Fiction: Apple to unveil new television in November
Fact: Apple asks Foxconn to ship high and low-end iPhone's in early September
Fact: iPhone 5S 128GB storage option rumored
Fiction: iPhone 5C will reportedly replace iPhone 5
Fact: Apple to launch gold iPhone 5S
Read below for all the details and my breakdown of what's likely fact and fiction.
Apple iPhone 5S and iPhone 5C to go on sale September 20th
Rumor: News from Japan's Nikkei claims that the iPhone 5S and 5C will go on sale at both SoftBank and KDDI (Japanese carriers) on September 20th.
Fact: The fact that Apple historically has released the iPhone 10 days after their events makes this no surprise. Japan was among Apple's iPhone 5 launches, so this should hold true for the U.S. as well. I expect the iPhone 5S and 5C to be on store shelves on September 20th.
Apple to unveil new television product this November
Rumor: The latest Apple television rumor comes from former TechCrunch writer, MG Siegler, via John Gruber's "The Talk Show". The show was primarily focused on the upcoming details of the rumored low-cost iPhone 5C when Siegler dropped the latest insight on an Apple Television set.
Fiction: The fact that this came from Siegler does make it a bit more credible, and we could see some sort of television product soon. As for a full blown TV, I think that is far fetched. When we start seeing part leaks for 42″ and "50 LCD panels, then we will have something to really talk about. Apple television rumors seem to surface almost every year. Get on it Apple!
iPhone 5S to come in 128GB model option
Rumor: The more than accurate Apple analyst, Ming-Chi Kuo, from KGI Securities claims that we should see a 128GB version of the upcoming iPhone this September. In terms of specs, he feels nothing should be too shocking, but he does expect a big flash memory boost via the new 128GB option.
Fact: This analyst has had a proven track record over the past 2 years and has become a reliable source for Apple rumors. The fact that the 128GB flash memory option keeps in line with memory boost to the fourth-gen iPad Apple made earlier this year makes this very believable.
Foxconn to ship new iPhone's in early September
Rumor: The Wall Street Journal has "confirmed" Apple is planning to launch two new iPhones in early September. Sources claim that Apple has instructed Foxconn parent company, Hon Hai, to start shipping both models in early September.
Fact: Coming from the Wall Street Journal this is 100% fact. The ship date also coincides with the expected September 20th launch date. Expect 2 new models (5S & 5C) come September 20th.
iPhone 5C will reportedly replace iPhone 5
Rumor: More news from KGI Securities analyst, Ming-Chi Kuo, regarding the 5C. Kuo claims Apple is planning to replace the iPhone 5 with the iPhone 5C as the budget option for consumers by the end of the year. He also claims that the device will carry a $400-$500 price tag.
Fiction: For the first time I am calling fiction against my favorite analyst. Last week the Apple rumor came from Gene Munster, who said the 5C would replace the 4S, and I agree with him. I just don't see Apple canceling the iPhone 5 this year. The fact that the 4S is using a 30-pin connector and has only a 3.5″ screen make it the most likely model to cancel. I would suspect that Apple would want all their iPhone's to have the same screen size and same charging port. Sorry Ming-Chi, this one is false.
Apple to launch Gold iPhone 5S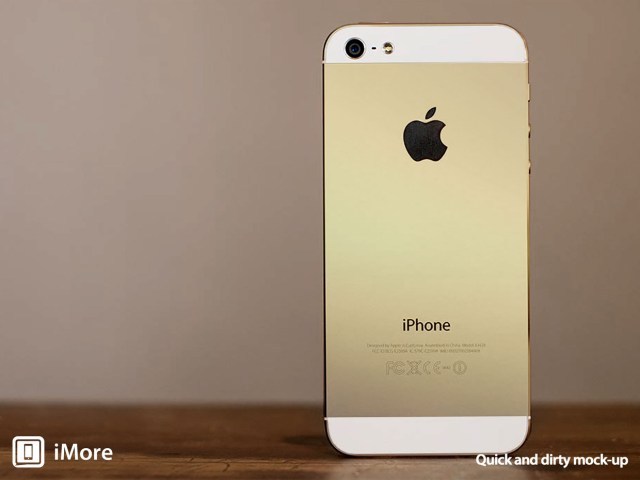 (image courtesy of iMore)
Rumor: No this is not deja-vu from my last report. More credible rumors point to Apple actually launching a "champagne" colored iPhone 5S. This time the rumor comes from the highly credible AllThingsD (WSJ).
Fact: So I was wrong last week…give me a break! I truly did not see Apple veering off into Samsung territory with a gold model. Coming from AllThingsD, it looks like the gold iPhone is primarily targeted at Asian countries where the gold color is expected to perform extremely well. It really looks like Apple is set to launch a gold iPhone 5.
Release Dates & Prices
Prices: When it comes to price I don't see any big changes this week. I am still predicting the new 5S will just slot right into the current spot of the iPhone 5. The 16GB model will go for $199 with a 2-year plan, or $650 contract free. I am thinking around the $450 price mark (unlocked) for the iPhone 5C, with a 2-year contract coming in at FREE, effectively replacing the current 4S pricing scheme.
Dates: The dates are all but confirmed thanks to all the recent news. Check out my time line below.
September 3rd – Apple sends out iPhone Event invite
September 10th – Apple iPhone Event 10:00AM PST in San Francisco
September 20th – The iPhone 5S and iPhone 5C go on sale
[cf]skyword_tracking_tag[/cf]
Comments
comments