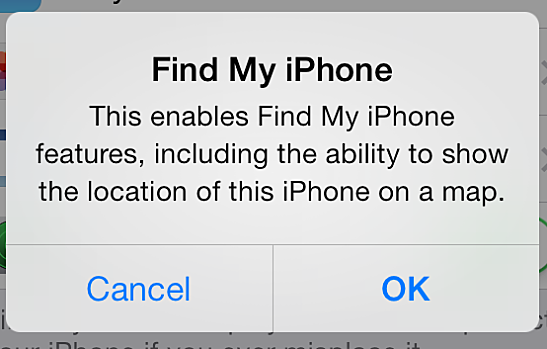 Are you looking to trade in your iPhone to Gazelle for the next iPhone? If you're using iOS7 (the latest operating system update from Apple, released in 2013), you need to turn off Activation Lock first. Activation Lock is a new security feature found in iOS7 that makes it difficult for someone else to use your phone if it is lost or stolen.
Apple introduced Find My iPhone back in 2010, and since iPhone owners have had great success in locating their lost and stolen iPhones. With success stories all over the web, Find My iPhone seemed to be a great way of locating and remotely erasing your iDevice. The one big flaw in Find My iPhone was blocking the ability to restore and erase the device if it gets into the wrong hands.
Now with Activation Lock added to Find My iPhone in iOS7, it requires your Apple ID and password in order to restore or erase your device. Activation lock is turned on by default as long as you log in with iCloud when activating iOS 7. Another way to check to see if it is on is to hook your device up to iTunes and attempt a restore.
How does this impact your trade in with Gazelle? It's our policy not to pay for lost or stolen devices, so activation lock does not allow us to fully inspect your device. You, therefore, must to turn off activation lock before you send in your device to ensure a quick and speedy inspection and payment. If you happen to forget, don't fret, it can be turned off remotely but it may impact your inspection time. It's very easy to remove, and I've outlined all the steps below.
iTunes error message when attempting a restore with Activation Lock on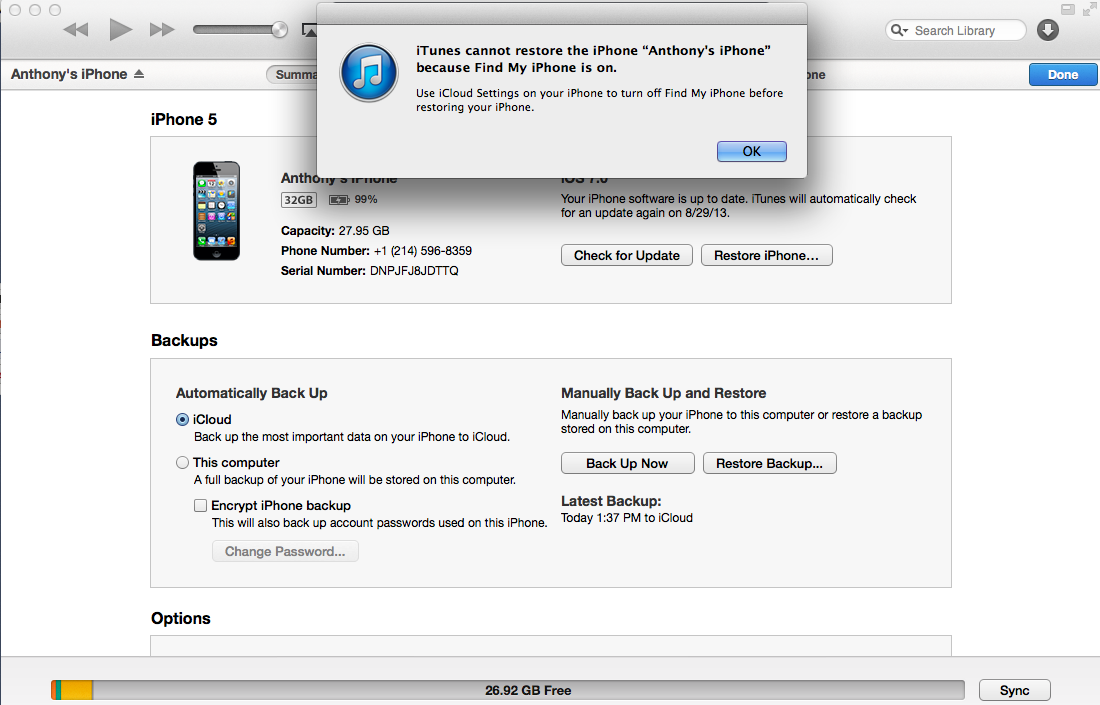 1. Locate and tap the "Settings" icon on your device's home screen.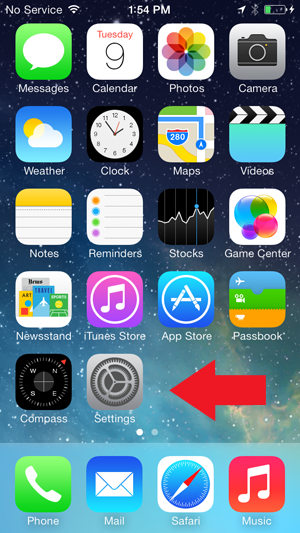 2. Tap "iCloud" in the Settings menu.
3. If Find My iPhone is ON, tap the slider to turn it OFF.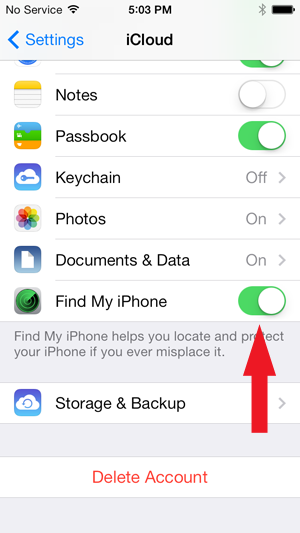 4. When prompted for a password, enter your iCloud password and tap "Turn Off" to confirm.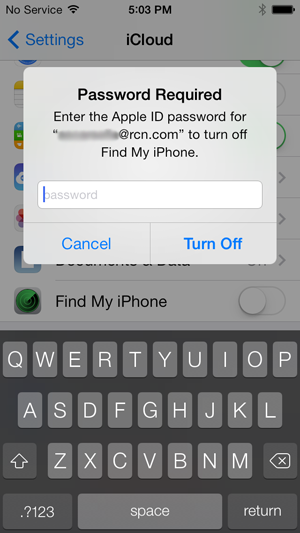 5. Congratulations! Find My iPhone and Activation Lock are off.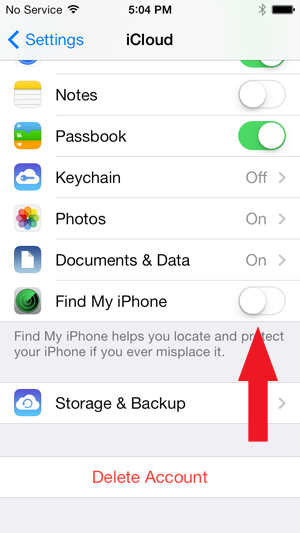 Below are full details on how to turn off Activation Lock from iCloud. These are the steps you'll take if you've already sent your device in, and need to unlock it after the fact.
1. Go to http://www.icloud.com/#find and log in using your Apple iCloud account (this is the same account you use on your device).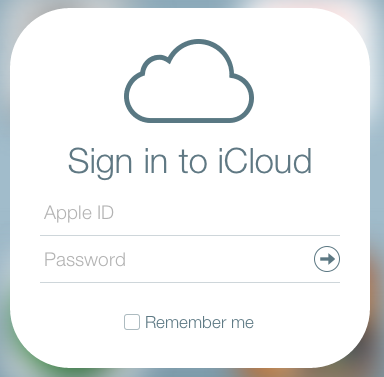 2. Click "Devices" at the top, and locate the device you sent to Gazelle. After a few moments, iCloud will finish updating the location on each of your devices and the device you sent to Gazelle should appear as offline. Select the device, and the click the "X" button to remove it from your account.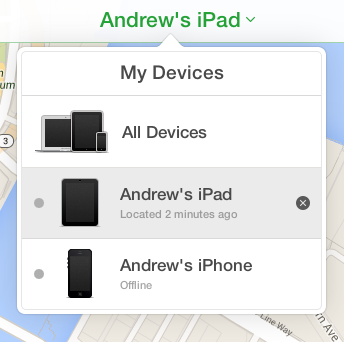 3. Click "remove" on the next screen to confirm.
That's all there is to it and now you have ensured a quick inpsection time with Gazelle.




[cf]skyword_tracking_tag[/cf]
Comments
comments