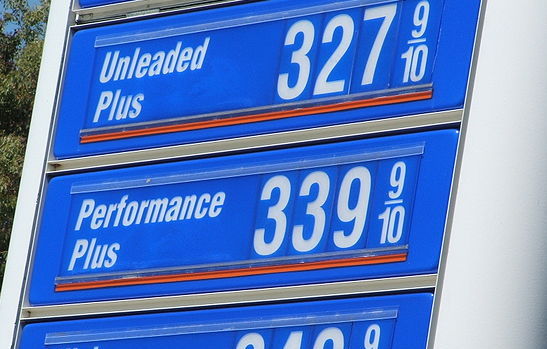 Seeing the dollar signs add up as you're filling your gas tank can give anyone a headache, especially if you're a daily commuter. To help ease the pain at the pump, here are some mobile applications that you can use to help you find cheap gas nearby.
GasBuddy
This popular application was first designed as a website, GasBuddy.com, but with the invention of smartphones it has gone mobile. This app will help you find the cheapest gas prices wherever you are in the United States or Canada. All you have to do is download the application and use your current location to give you a list of gas station prices nearby. One great feature of this application is the interaction between users; all the gas station prices are updated from commuters and include a time stamp, so you know when the price was entered. The application also allows for comments, so if you are dealing with a storm, like Hurricane Sandy, and need to know where the shortest line is, check out GasBuddy. You can GasBuddy for free from the iTunes store and through the Android market.
SmartFuel
Although this application is a little newer than GasBuddy, it claims that it has "the most accurate prices" of any other mobile application. Instead of using commentary from commuters, SmartFuel pulls its data from gas price databases. Some find that this information is more accurate than user submissions. The application lets you find the nearest gas stations by ZIP code or current location. All the results will show you prices of regular gas, with the option of seeing additional information. The first month of the application is free, but there's a charge of $2.99 for full functionality. You can download this application from the iTunes store for your iPhone, iPod Touch, and iPad.
Cheap Gas!
A convenient feature of this app is that when you are presented with a list of stations, the results are sorted in order from the lowest price first. So if you are in an area that has a bunch of gas stations all close by, this application will give you the cheapest one without the need of having to scroll through the entire list. Additionally, when you click on the station you might be interested in going to, the application will give you the price of all the different gases from regular to diesel. Although the application doesn't give you directions to the gas station, it will allow you to open the address in Maps, which can provide that information. This application is available for iPhone and Android users.
If you are looking for a way to find cheap gas at the pump, it can't hurt to spend some time browsing the free applications on iTunes or in the Android market. There are plenty of applications available willing to direct you to the cheapest gas of the day. Although it might only seem like pennies, it really does add up.
Image courtesy of Wikimedia Commons
[cf]skyword_tracking_tag[/cf]
Comments
comments