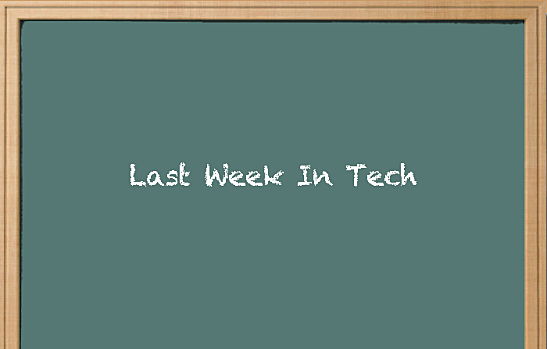 In this edition of "Last Week in Tech", we'll review the best products announced at the IFA technology show held in Berlin last week, an interesting new acquisition made by Microsoft, and, of course, all the latest tech news and rumors heading into iPhone announcement week.
IFA Berlin 2013
Samsung – The Korean tech giant unleashed some very innovative products at this year's event and stole the show with their new Galaxy Gear Smartwatch. Samsung has beaten Apple to the punch with true dedicated wristwatch that can snap photos, track workouts and use a variety of apps. The watch will retail for $299 and be available in October.
Samsung also unveiled their latest "phablet" offering with the new Galaxy Note 3. The new Note phone features an even bigger display, more power, and a thinner design. The quad-core powered smartphone has a 5.7″ HD 1080P screen, Android 4.3, and features 3GB of RAM.
Sony – The biggest phone coming out of IFA, other than the Note 3, is the new Xperia Z1 from Sony. The Z1 is the follow up to the Xperia Z that came out last year at CES. It's a very well designed phone that has a great camera, some interesting new features, and is also dust and waterproof.
Microsoft
Microsoft and Nokia have come to terms over Microsoft's purchase of nearly all of Nokia's Devices & Services business as well as the licensing of Nokia's patents and mapping services for a combined sum of EUR 5.44 billion (about $7.2 billion). The deal is expected to close the first quarter of 2014 and will include Nokia's CEO Stephen Elop stepping down and filling a new role as Nokia Executive Vice President of Devices & Services at Microsoft. The acquisition also may mean that other companies, such as Samsung and HTC, that make Windows Phones may have to stop producing those devices.
Apple
The pressure and the success of the recent "phablet" craze may be impacting Apple. It appears the product team may be testing 6-inch displays for future phones. If this is the case, I suspect the devices won't hit the market until 2014.
Apple has sent out the official invite to their September 10th media event. The event will begin at 10:00 AM Pacific Time and will be held at the company's headquarters in Cupertino, California. For a complete roundup of the Apple tech news from last week check out my weekly Apple rumors post.
Google
Google announced the name of the next version of their Android 4.4 operating system. The news leaked Tuesday morning after Labor Day when Android chief Sundar Pichai posted a picture of the new KitKat Android statue on Google headquarters' lawn. Android has partnered with Nestle to deliver KitKat 4.4 as part of a promotion. Google has also said specially wrapped KitKat bars with Android branding will appear in stores. Android 4.4 KitKat is expected to launch on the latest version of the new Nexus device in the coming months.
[cf]skyword_tracking_tag[/cf]
Comments
comments