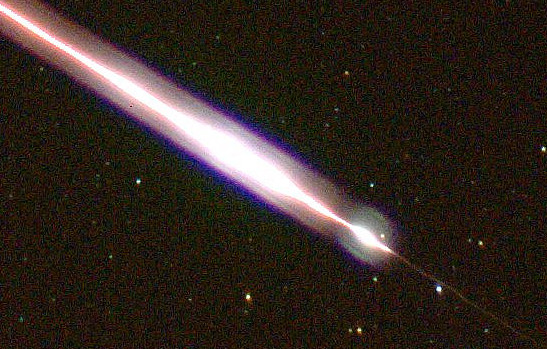 The new Firefox phone has come and gone, which could be very welcome news for Mozilla, fans of its popular Firefox browser, as well as supporters of the HTML5 web standard.
Conventional wisdom holds that the Firefox mobile operating system (OS) has a very steep, tough (read: nearly impossible) road ahead of it. After all, the mobility marketplace is almost completely dominated by Android and Apple's iOS. Windows Phone and RIM's BlackBerry are left fighting for a very distant third place, both with market shares in the low single digits.
It Came and It Went
No one disputes that the mobile market environment is a tough one for a new player seeking a foothold. But as Seth Rosenblatt reports at CNET, Mozilla got some positive news when its Firefox phone, the ZTE Open, sold out on eBay the first day they appeared.
Admittedly the numbers of handsets involved were minuscule: A total of 985 of the US version and 990 of the British model were sold. For those who missed their chance, there is no point in rushing to log on to eBay. A Mozilla representative was not sure when more of either model would be available at the online marketplace.
Firefox phones are available through carriers in some other national markets, but the carrier-free phones offered at eBay are the first to aim at the US and UK markets.
Mozilla has deliberately downplayed expectations in entering the mobility market. The low-powered ZTE Open went for $80 (£60) and offers a single-core 1GHz Qualcomm processor along with a 3.5-inch screen and three-megapixel front-facing camera. It provides 256MB of RAM and 512MB of storage.
The specs will not set the world on fire, but tech enthusiasts might still want to get their hands on the Firefox phone once more handsets become available.
The Web in Your Hand?
Mozilla is best known for its popular Firefox browser, and therein lies the story behind the Firefox mobile OS. It supports the HTML5 web standard, which means it is not reliant on developers creating apps specifically for the Firefox OS. Therefore, any HTML5 app will be available to the Firefox OS. Assuming, that is, that the app is otherwise suitable for a mobile device.
The real question Mozilla is posing involves the whole app-ified ecosystem that has come to characterize the mobile web. The wired web remains much richer, and — especially in contrast to Apple's iOS environment — it is not a walled garden.
A case can be made that the mobile web has become app-ified for reasons inherent in mobility. Mobile devices — even tablets — are small compared to computer screens. Users on the go are surrounded by distractions, thus not really looking to surf the web.
With the HTML5 support provided by the Firefox OS, Mozilla will give us a chance to test that theory.
Image courtesy of Flickr
[cf]skyword_tracking_tag[/cf]
Comments
comments