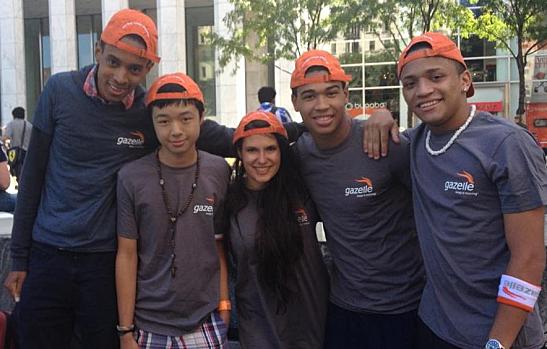 Do you want a free iPhone 5S? How about one without a contract?
Gazelle will once again be sponsoring the first five people in line at the Apple stores in Boston and San Francisco. We'll pamper you with Gazelle gear, breakfast the morning of, and – a new iPhone! Well, actually a $649 + state taxes gift card to Apple, but that's better, isn't it? Don't take our word for it check out what some of last years first-in-liners had to say! Additional details about the contest, include:
What: First in Line contest from Gazelle
Where: Outside the Apple store. Here are the locations by city
Boston Location: 815 Boylston Street, Boston, MA
San Francisco Location: 1 Stockton Street, San Francisco, CA
When: Friday, September 20 (if the new iPhone is launched on this date)
How: Beginning – well, any time – people can start to get into line. But remember, the launch date is September 20th, and there are people already in line in NYC. The first five people in line with a reservation will get a new iPhone from Gazelle. In addition to the new iPhone, Gazelle will sponsor the winners to wait in line as described above. To ensure Gazelle sponsorship, people in line must Tweet their acceptance to @gazelle, along with a photo. We'll meet you down in line within one day (usually sooner) with your sponsorship materials.
Even if you're not one of the first five people in line, you can still benefit from some free, Gazelle-branded swag. The Gazelle team will be handing out a number of items to those brave enough to stand in line, including t-shirts, sweatshirts, umbrellas, blankets and backpacks.
For more information on eligibility and contest rules, click here.
[cf]skyword_tracking_tag[/cf]
Comments
comments