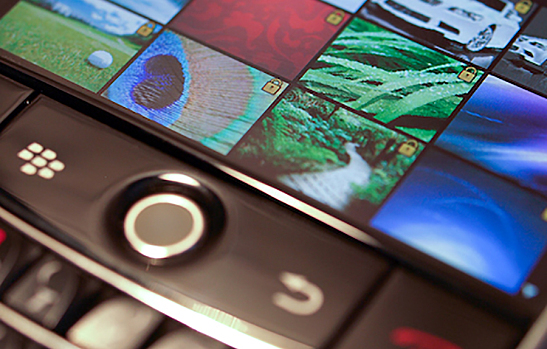 BlackBerry has received a buyout offer of $4.7 billion from Fairfax Financial Holdings Limited, the current majority shareholder, as reported by The Verge via a press release from Marketwired on Monday, September 23, 2013. The proposed sale, which comes after continued hints of the Canadian smartphone company's demise, will result in the privatization of the company with current shareholders receiving around $9 per share. The news comes just days after the trading of BlackBerry shares was halted amid reports of upcoming job losses.
According to Engadget, Fairfax CEO Prem Watsa explained some of the motivations for the bid in a statement, suggesting that they will "continue the execution of a long-term strategy in a private company with a focus on delivering superior and secure enterprise solutions to BlackBerry customers around the world." This correlates with the brand's historic popularity in the enterprise sector, where BlackBerry devices have long been favored for their email platform and security. However, according to Reuters, a survey in November 2012 found that 90% of American law firms looked set to drop the BlackBerry platform, and a 9to5Mac article noted that government departments were also making the switch away from the Canadian smartphone company.
BlackBerry's decline in popularity has been well documented in recent years as the company struggled to maintain competition with competitors such as Apple's iPhone and Android handsets such as the Samsung Galaxy line. Once lauded for their full QWERTY-keyboards and hugely popular BBM messaging service, recent handsets from the Waterloo, Ontario, brand have failed to capture adequate consumer interest. The company has attempted to entice fans of touchscreen devices with a number of hardware efforts, but has ultimately been unsuccessful in doing so. Sales of the touchscreen Z10 handset, which was released earlier this year, were disappointing, and continued losses led to recent news of 4,500 jobs being cut and write-offs totaling over $900 million, as reported by Bloomberg earlier this month. Attempts have been made to bring the BBM service in application form to other platforms; however, competing services such as Apple's iMessage have since gained popularity.
Other offers may be considered before November 4, at which point the deal with Fairfax is likely to be finalized. As noted by The Verge, though, competing offers may significantly delay any pending sale, as has been seen with Dell's recent attempt to go private. While the plans going forward are yet to be fully documented, further details are likely to be revealed as the deal nears completion.
Image courtesy of Flickr
[cf]skyword_tracking_tag[/cf]
Comments
comments