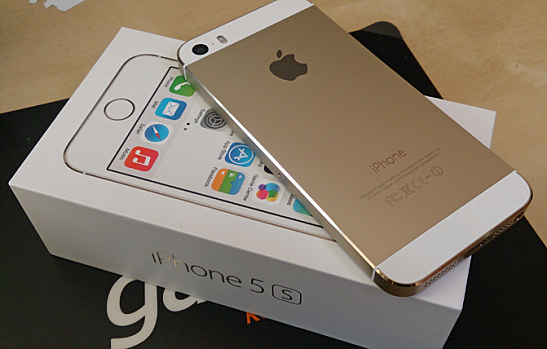 The much sought-after gold iPhone 5S has arrived here at Gazelle headquarters. Just like the iPhone 5C that we unveiled last week, the 5S gets the same proper unboxing treatment. When rumors surfaced of Apple releasing a gold iPhone, many thought the gold would be ugly and a cheesy mistake. Fast forward three months later, and the gold iPhone 5S is the most desired color option on the market. A recent eBay listing even had the hard-to-get iPhone selling for over $10k! For all those who are still waiting patiently by their mailbox for their iPhone to arrive, sit back and enjoy this golden unboxing video.
Features:
4-inch Retina Display (1136×640) @326ppi
3G/4G LTE
WiFi, Bluetooth, GPS
8 megapixels with 1.5µ pixels, ƒ/2.2 aperture, LED flash
1080p Video recording, 30fps, slo-mo video
1.2MP front facing FaceTime camera
iOS 7 Operating System
Touch ID, Sapphire Crystal Home Button
10 HRS Talk Time, 250 HRS Standby
3 Colors – gold, silver-gray, white
16GB, 32GB, 64GB
Gold iPhone 5CS Build and Design:
The upgrade to last years iPhone 5 remains pretty much the same when it comes to design and build. That same high quality solid aluminum build adds 3 new color options for 2013, which gives last year's design a nice refresh. When it comes to the gold option the white and champagne finish bring an extra touch of luxury to the device, in my opinion. Although the gold looks nice I still recommend some type of high quality iPhone case to keep the finish from scratching.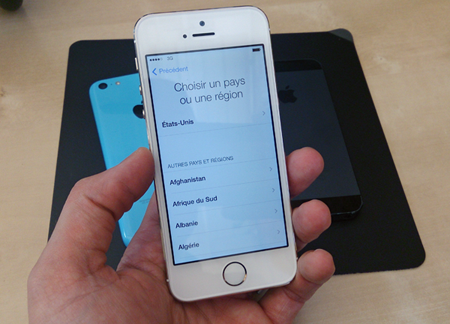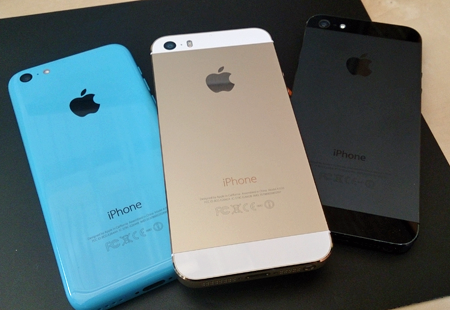 iPhone 5S Pricing:
The iPhone 5S starts as $199 on a 2-year contract for the 16GB model. The 32GB model will cost you $299 with a 2-year contract, and the 64GB model will run you $399. If you just want to grab the phone contract free, it will cost you $649, $749 and $849 depending on your storage capacity.
iPhone 5S Availability:
The iPhone 5S is available at all four major US carriers (AT&T, Sprint, Verizon and T-Mobile), as well as number of online retailers. The easiest way to order is directly through Apple's website, or through their Apple Store App. When it comes to the gold model however, you better stand in line. Gold model orders have 3-4 week delays across US carriers, and retailers are completely sold out. Apple is expected to ramp up production on the gold iPhone 5S in order to meet the high demand in the coming months.
Gold iPhone 5S Unboxing Video:
[cf]skyword_tracking_tag[/cf]
Comments
comments