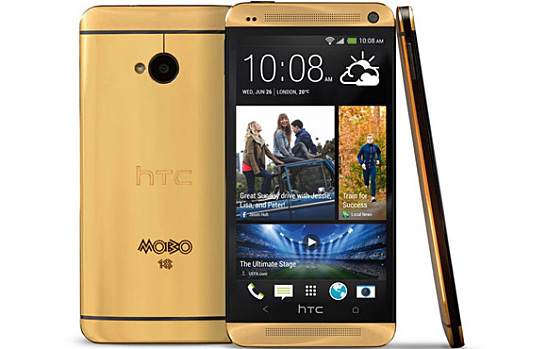 Apple launched the gold hueud iPhone 5S last month, then Samsung released a gold colored Galaxy S4, and now, it is HTC's turn to shine gold. The new gold HTC One Limited Edition handset can be yours for only £2,750 (about $4,400). Seriously. Only five copies will be made to commemorate the 18th anniversary of the MOBO awards, which honors black artists and urban music in the United Kingdom. If you think you'd like to buy one, you should move fast. Only five will be produced. Who doesn't have $4,400 just lying around?
When it comes to the actual device it will still be a standard HTC One handset, but plated in 18K gold. On the back of the device you will find a laser etched MOBO 18 logo finished in black. According to the folks at MOBO, It's the "most exclusive and expensive smartphone every produced by HTC." For all those HTC fans who want to save some cash, HTC also has non-MOBO finished gold phones for a bit less.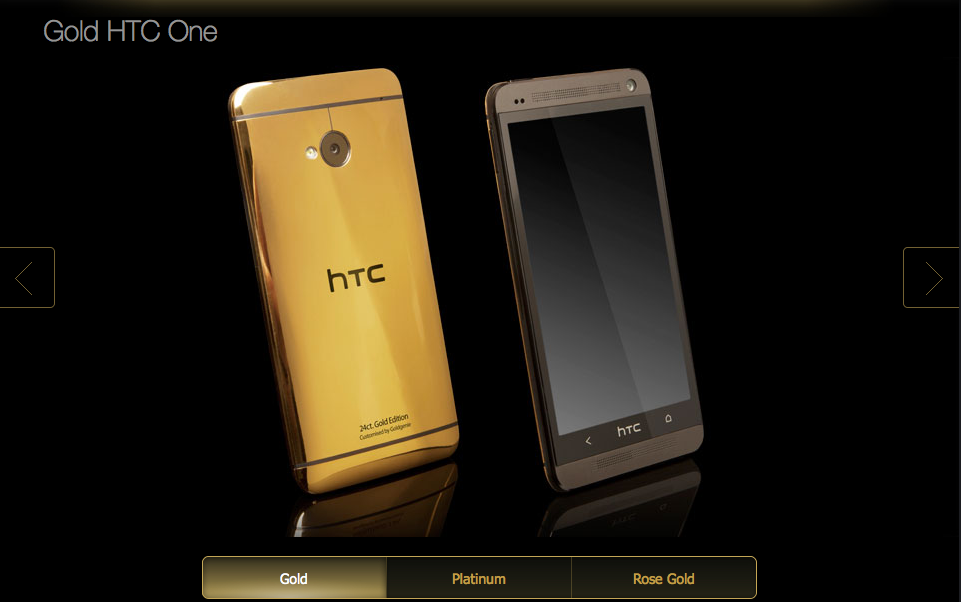 (Gold Genie HTC One – courtesy of GoldGenie)
The less expensive gold HTC One is actually a custom made device by Gold Genie, a company that is known for gold plating popular gadgets and smartphones in the UK. The Gold Genie 32GB variant of the special edition will cost you £1,895 (about USD $3,015), while the platinum version can be had for a price tag of £2,095 (about USD $3,332). Finally, the rose gold edition is priced at £1,995 (about USD $3,173). All models are available now for purchase directly from the Gold Genie website.
For that kind of money you could probably buy yourself a very nice pair of Golden Arms…for doing Kung Fu of course.
image courtesy of GSM Arena
[cf]skyword_tracking_tag[/cf]
Comments
comments