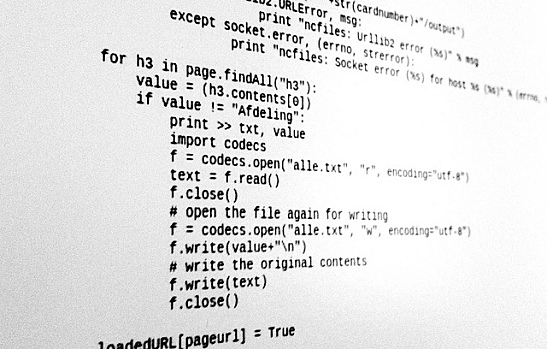 Samsung knows that apps are the big draw for mobile devices. Buyers may be drawn to elegant products and powerful performance, but what really brings them in the door is the apps that their mobile devices can run. So the company, best known for its hardware devices, is looking to buy some software firms. This is not just the corporate equivalent of going online to look for some great apps to download. It is about doing what Apple has done: extending a brand identity to include both mobile devices and the apps that run on them.
Apps Inside
As Shara Tibken reports at CNET, Samsung is looking to go on a buying spree. The focus is on software, the broad term for what the mobile world calls apps. Names that have surfaced as possibly being on Samsung's shopping list include some hot recent startups and a famous name from long before the mobility era.
Samsung made its name with hardware, and its smartphones and other mobile devices have made it a big player in the mobility world. It has had less luck with software in the past, however, and is beefing up its software capabilities with a Media Solution Center (MSC) and a new Open Innovation Center (OIC).
The possible software acquisitions aim to add more arrows to the quiver. Among the companies that reportedly have been courted are Unity Technology, Green Throttle Games, mobile search engine Everything.me, and location-sharing app developer Glympse. Talks with Glympse are ongoing; the status of other possible acquisitions is less certain. Also among the names mentioned is a famous one from days of yore: Atari, the legendary game pioneer of the 1980s.
Taking a Page from Apple's Playbook
As Tibkin notes, according to David Eun, who heads the hardware giant's new OIC, "The future is not just about hardware. It's about the thoughtful integration of hardware and software."
But the real story may be (barely) concealed in that last phrase, "the integration of hardware and software." Does that sound like one particular company? If you want an iOS device, and the apps that run on it, there is only one place to go: Apple. And like all makers of Android devices, the hardware giant suffers from Apple envy. None of the contenders like being just one more maker of Android phones, tablets, and other mobile devices; they all want identities of their own.
And not just an identity; they want a unique reason for users to buy their devices, not just another Android device. By owning software creators, Samsung can tailor apps specifically for its own devices and optimize their performance on its hardware. Even if the apps are available for other Android devices, they'll run a bit better when integrated with Samsung's hardware.
Can any Android manufacturer really establish its own app ecosystem? And will this effort throw another hairpin turn into the fast-moving mobility race?
Image courtesy of Flickr
[cf]skyword_tracking_tag[/cf]
Comments
comments