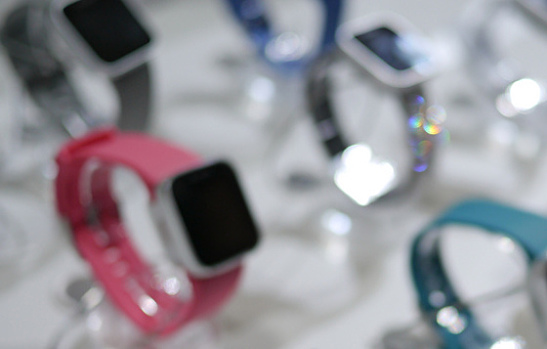 Apple may have bigger scope in mind for their hotly anticipated smartwatch. According to MacRumors, Cantor Fitzgerald analyst Brian White has sparked new speculation about the as-yet-unannounced device by suggesting it will feature home automation functionality. While talking with one of the famous Cupertino company's parts suppliers, he was told that the device will be "much more than an extension of your iPhone" and will introduce "a multipurpose gateway in allowing consumers to control their homes." The full quote, as noted in an article on Gizmodo, indicates that such functionality could be used to control things like lighting and heating as well as home entertainment systems
New iWatch to Surpass Email and Text?
Talk of an Apple-branded entry into the growing smartwatch market has been building for some time now. Earlier estimates, however, anticipated the device would be more of a wearable extension to iOS devices, similar to the Pebble or the recently announced Samsung Galaxy smartwatch. Such devices offer users the ability to quickly check notifications of email or text messages without having to reach for the phone. However, today's hints could point to an Apple-branded smartwatch that does a lot more. As MacRumors points out, any home automation functionality would require additional first-party products or licensed products designed to work with the iWatch at the very least. While there have been no such products spotted as of yet, Apple has stocked a number of automated home products for some time, namely the Nest thermostat and the Philips Hue LED bulb, both of which are made to work in conjunction with an iOS device.
New Device May Snatch the Lead from FitBit
If these rumblings turn out to be true, the iWatch could position Apple one step ahead of the pack in what is clearly a growing market. While iOS pairing seems somewhat inevitable, the company is also likely to include fitness and lifestyle tracking capability. Also a rapidly growing industry, "fitness bands" are wearable devices designed to count steps and measure sleep patterns to aid in healthy living. One such device, FitBit, reportedly raised over $45 million in funding last month, according to TechCrunch, who also point out that FitBit's Flex wristband has been a sellout hit since its launch in May.
Previous reports from the analyst Brian White have historically been reliable: Most recently, he correctly predicted the availability of the recently launched iPhone 5c in multiple colors. Of course, Apple has yet to comment officially on the matter, but with an event slated for October 22, 2013, details about the smartwatch may finally be revealed. Would a smartwatch from the minds of Tim Cook and Jony Ive encourage consumers' first forays into home automation?
Image courtesy of Flickr
[cf]skyword_tracking_tag[/cf]
Comments
comments