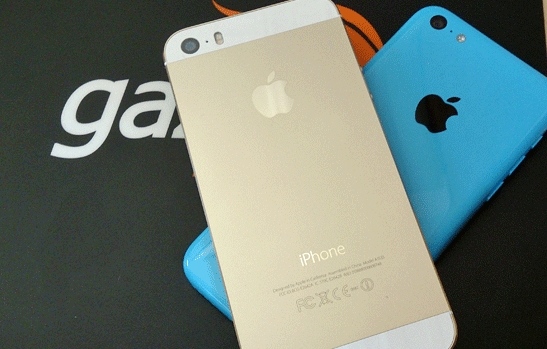 This week's Apple rumors report includes trade in trends we're seeing at Gazelle, a [somewhat] confirmed launch date and iPhone 5C issues.
Top Apple Rumors and News This Week
Apple iPad Set For October 22 Debut
iPhone 5C Gets Production Cuts In China
iPad Trade-ins Up 321% AT Gazelle
Apple To Release A 13″ iPad Notebook?
Apple To Report Q4 Earnings On October 28
New iPads Set For October 22 Unveiling
Earlier this week AllThingsD confirmed that Apple will hold a special iPad media event on October 22nd to unveil their newest iPad models. Apple is expected to show off a redesigned fifth-generation iPad, as well as a second-generation iPad Mini. Rumors also point to Apple unveiling their Mac Pro desktop and OS X Mavericks. AllThingsD was still not able to confirm the actual location of the event. Possible choices include Apple's Cupertino campus, or the classic Yerba Buena Center in San Francisco.
Apple Cuts iPhone 5C Production By 50%
According to the latest report coming from CTechCN, Apple has cut the iPhone 5C production to 150,000 units per day. The 50% decrease in production could be a sign of panic from Apple as 5C sales are not as strong as projected and not as strong as iPhone 5S sales. Originally slated as a low-cost alternative to Apple's flagship device, the iPhone 5C was supposed to help Apple grow in China. Since the official launch, the $726 Chinese MSRP has now diminished nearly 30% with in certain Chinese markets.
iPad Trade-ins Up 321% AT Gazelle
Are you looking to upgrade your iPad? Well you better get on the ball. Data from Gazelle shows that iPad trade-ins have surged 321% since last Thursday October 3rd. This rush came right after AllThingsD revealed Apple will indeed hold an iPad media event on October 22nd. The brisk volume after only 10 days into the month, indicates that October will be Gazelle's biggest month for iPad trade-ins this year. Gazelle is also seeing a year-over-year volume increase of 5x, as well as a higher percentage of newer generation iPads traded in.

Apple Could Release A 13″ iPad Notebook Come Next Year
Rumors have been circulating over the last year that Apple were starting to prep for a bigger iPad. New evidence around the web are now showing this could be more than just a rumor. According to Ben A. Reitzes, an analyst at Barclays Capital, this larger iPad could be more of a laptop rather than a tablet. He claims the design of the 13-inch model would be similar to many Windows 8 Hybrid (convertibles) options. This basically means you would have detachable screen with some type of click in keyboard. Once the unit is put together, it can then be folded as a laptop. Microsoft, Amazon and Apple will release new tablets at the end of this month as the tablet wars heat up heading into the holiday season.
Q3 Apple Earnings Call Set For October 28
Apple said on Monday they plan to announce its fourth fiscal quarter results on a conference call to discuss the financial results on Monday, October 28, 2013 at 2:00 p.m. PT / 5:00 p.m. ET, immediately following the close of trading for the day. In Q3, Apple reported earnings of $6.9 billion on sales of 31.2 million iPhones, 14.6 million iPads, and 3.8 million Macs. With initial iPhone sales setting records at 9 million units a few weeks back, Apple could be set up for another record breaking quarter.
[cf]skyword_tracking_tag[/cf]
Comments
comments