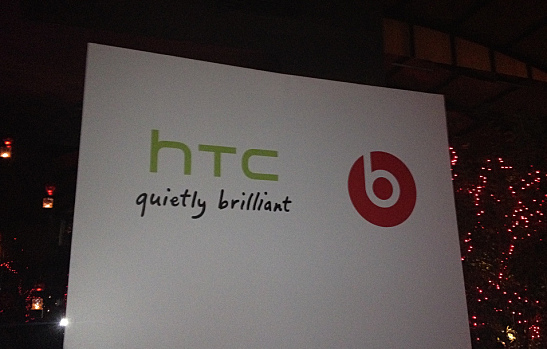 HTC has announced the HTC One Max, the latest device to carry the "One" branding after the popular One and One Mini, which were released in March and August 2013, respectively. The new, larger handset will go head-to-head with rival large-format smartphones like the Samsung Galaxy Note 3 when it launches in the coming weeks. The announcement came by way of an official press release, posted to the HTC website on Monday, October 14, 2013.
The One Max, which HTC describes as a "super-sized smartphone" sports a number of notable features. Perhaps most important is the relatively huge 5.9 inch, 1080p display, which is slightly larger than the Galaxy Note 3's 5.7 inch equivalent, but still dwarfed by the massive 6.4 inch screen on Sony's recently released Xperia Z. Externally the handset retains a similar aesthetic to the One, with a silver aluminum shell with white accents. As expected, the weight has increased significantly, up 74 grams on the One to a total of 217g. Engadget notes that this may be primarily due to the BoomSound speakers, HTC's tailored mobile audio system designed to heighten sound quality and volume. However, despite the larger screen and substantial weight difference, the HTC One Max has gained only 1mm in thickness over its smaller sibling, with its deepest point measuring just 10.3mm.
Interestingly, the One Max trades the optical image stabilization found on the One for a fingerprint scanner, not unlike the functionality found in Apple's latest iPhone, the hugely popular 5s, which was launched last month. The technology is used in much the same way as on the iPhone and can provide quick and simple authentication to unlock a device without the need for a passcode. Also new to the One Max is the option to upgrade the internal storage to a maximum of 64GB via microSD card. Internally, there's a quad-core Snapdragon 600 and 2GB RAM which should ensure fluid performance from the Sense 5.5/Android 4.3 operating system. Sense 5.5 is the latest update to HTC's Sense 5 UI, which launched earlier this year and brought the BlinkFeed widget, which provides users with convenient access to social media platforms such as Google+ and Instagram.
According to the official PR, the HTC One Max will be available worldwide before the end of October, bringing comprehensive support for most 3G and 4G networks. Are you a fan of the larger-format smartphone? Will you be purchasing the One Max?
 Image courtesy of Flickr
[cf]skyword_tracking_tag[/cf]
Comments
comments