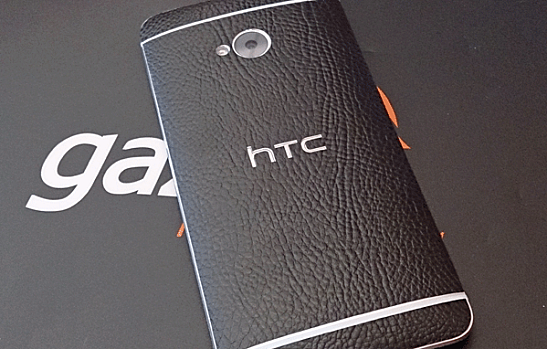 Last week, the tech industry reported on some really interesting tech news like the iPad announcement date, iPhone 5C production woes, new Android phones and some interesting new tactics from my favorite carrier, T-mobile. If you missed out, no worries. Here's a roundup of everything that mattered last week – when it comes to technology, anyways.
Apple:
iPhone 5C Gets A production Cut
The latest Apple rumors reported from CTechCN state Apple has slashed production of the iPhone 5C to 150,000 units per day, down from 300,000 per day. The 50% decrease in production could be a sign 5C sales are not as strong as projected and not as strong as iPhone 5S sales. Originally slated as a low-cost alternative to Apple's flagship device, the iPhone 5C was supposed to help Apple grow in China. Since the official launch, the $726 Chinese MSRP has now diminished nearly 30% with in certain Chinese markets.
Read all the latest news in the world of Apple, check out our Apple rumors roundup.

Android:

HTC Unveil One Max Phablet

HTC has announced the new HTC One Max, the latest device to carry the "One" branding like the One and One Mini, released in March and August 2013, respectively. The new, larger handset will go head-to-head with rival large-format smartphones like the Samsung Galaxy Note 3. This news comes from an official press release posted to the HTC website on Monday, October 14, 2013. The HTC One Max will be available worldwide before the end of October and will be available on most 3G and 4G networks.
Samsung Out Galaxy Gear Smartphone With 5.7″ Flexibile Display
The "curved" screen that's been rumored forever is finally a reality thanks to Samsung and it's new Galaxy Round smartphone. The Round has a similar form factor to the Galaxy Note 3, but the Round has a unique distinguishing featured: a curved, 1080p AMOLED display. Samsung issued a press release announcing the new product on Wednesday, October 9. The device will feature a 2.3Ghz quad-core processor and 3GB of RAM. The phone will launch running Android 4.3 Jelly Bean. The phone also has a 13MP camera, with a 2MP front-facing camera for video chat.The handset will launch exclusively on SK Telecom in South Korea for around $1,013 USD.  Samsung has issued no word if the device will come to the US, but as for now it looks like a Korean exclusive.
Carrier:

Sony Xperia Hinami Z1 To Launch On T-Mobile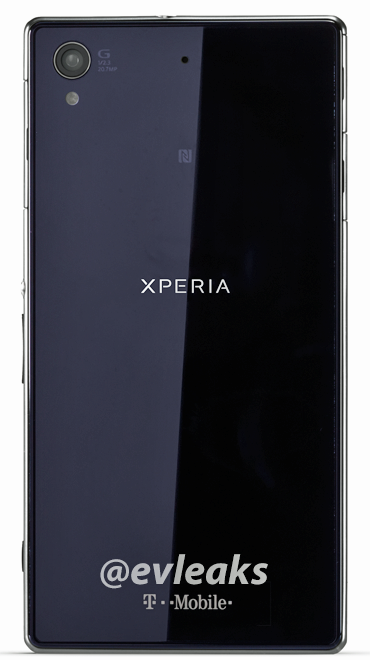 (image courtesy of evleaks)

Good news for all those Sony Xperia Z users on T-Mobile (myself included): the Xperia Z1 may be heading to T-Mobile in the next few months. The Xperia Z1 (Honami) which was unveiled at IFA in August could be released exclusively on T-Mobile. According to @evleaks, a photo of what looks to be an Xperia Z1 branded by T-Mobile is a fairly good indicator that this rumor is legitimate. Remembe  T-Mobile was the only US carrier to have the Xperia Z 6 months after it's global release. Let's hope we don't have to wait quite as long for the Z1. The Z1 features a 20MP camera and Snapdragon 800 processor, which makes it one of the fastest and best camera phones currently on the market.

Free Global Data Roaming Headed To T-Mobile
Jet-setters rejoice, T-Mobile is looking to eliminate the pain of international mobile roaming charges with a new feature that brings 2G global data coverage and text messaging to 100 different countries for no additional charge. By adding no-cost global data coverage, T-Mobile can make itself very attractive to the traveling crowd, especially as the cost of roaming on current plans could offset the cost of switching plans. In addition to the no-cost data and texting, T-Mobile has also revealed a low-cost plan for calling, as well. For $10 a month, T-Mobile guarantees that calling to many countries will cost no more than 20 cents per minute, even when calling a mobile phone. Landline calls are free in 70 countries. These plans should roll out on October 31st to all T-Mobile Simple Choice customers.
[cf]skyword_tracking_tag[/cf]
Comments
comments