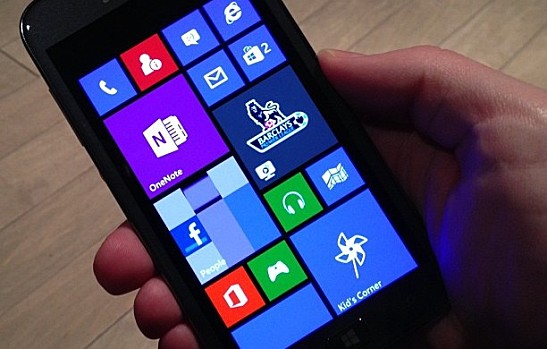 Microsoft has unveiled a new Windows Phone 8 update, set to bring about a number of new features and additional functionalities. The report was made on the company's official blog on Monday, October 14, 2013. 
The Future of Windows Phone
The announcement marks the third Windows Phone 8 update. In addition to bringing new functionality and a refreshed interface, it hints at the future of Windows Phone hardware by way of support for larger devices. An article on TechCrunch explains that the update will carry specific support and unique features for 1080p displays. It will also include optimization for faster processors, namely the Snapdragon MSM8974 (800), Qualcomm's flagship quad-core chip, according to The Verge.
The support for larger displays suggests an inevitable slew of new Windows Phone devices, which may arrive in larger form — aimed at drawing interest from fans of so-called "phablets" like the Samsung Galaxy Note 3 and the recently released HTC One Max. With larger, higher-resolution displays comes the opportunity to make better use of display real estate. Microsoft has done exactly that, rather than simply resizing the existing user interface.
According to the official press release, five- and six-inch displays at 1080p will be capable of displaying up to six Live Tiles, up from the previous limit of four. Live Tiles are a customizable array of real-time information panels that users can arrange to display information and notifications. 
Tackling Distracted Driving
Another notable addition comes in the form of a "Driving Mode," which Microsoft says is designed to help you "get from point A to point B with fewer distractions." The risk of using mobile devices while driving is currently a hot topic, and Microsoft's effort illustrates a welcome attempt to discourage distracted driving. The new mode will work in conjunction with a connected Bluetooth device (presumably an in-car entertainment system) and limit the number of notifications received while Driving Mode is active. The system can also be configured to automatically dispatch responses to calls and texts to inform contacts that the recipient is currently driving.  
Additional Extras
Other features announced include the ability to lock display rotation, solving a long-standing source of frustration in the Windows Phone community. The update also offers the option to assign specific ringtones to certain alerts, allowing users to audibly distinguish between notification types. A simplified tethering setup eliminates the need for password input when using a device as a mobile hotspot. Finally, the update details a new developer program that gives registered Windows Phone developers early access to software previews, beginning with Windows Phone 8 update 3.
While no release date has been provided, the update is expected to roll out in time for the holiday season. Are you a Windows Phone owner? Which features of this new update are you most excited about?
Image courtesy of Flickr
[cf]skyword_tracking_tag[/cf]
Comments
comments