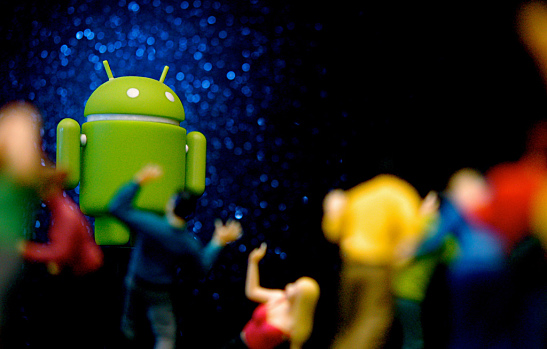 Google has inadvertently let the cat out of the bag on the upcoming Nexus 5, the LG-branded handset tipped as the successor to last year's Nexus 4. Engadget reported that a listing for the phone, which is yet to be officially unveiled, briefly appeared on the Google Play Store on Thursday, October 17. The listing has since been removed, but its appearance marked the first official mention of the device from Mountain View, and dropped hints at what Android fans can look forward to.
A Long Line of Leaks
The news came just hours after press photos of the rumored smartphone were released by Canadian website MobileSyrup, and followed earlier leaks that offered insight into what the Nexus 5 could offer in terms of features and functionality. Yesterday's premature Play Store listing posted a price of $349. While slightly higher than the base price of the Nexus 4 ($299), The Verge pointed out that the Nexus 5 boasts 16GB of onboard storage, and MobileSyrup suggested the possibility of a 32GB variation. The entry level 4 shipped with just 8GB. Although the leaked listing offered little in the way of additional information, earlier leaks suggest that the handset will sport a 1080p, 4.95-inch display and 2.3Ghz Snapdragon 800 processor. 
Unrivaled Value for Money
If the rumored price is correct (Mashable suggested it may not be), it will again position the Google branded phone as unrivaled value for money, costing significantly less than its competitors. Aesthetically, the device looks to be based on LG's G2, which was released last month. If the Nexus 5 retains the spec sheet from the G2, users can expect a 13-megapixel rear camera and a relatively impressive 3,000mAh battery. The handset will also come equipped for LTE connectivity, a feature that was famously missing from the Nexus 4.  
Android 4.4 
The Nexus 5 is also likely to be one of the first devices to feature Google's upcoming Android 4.4, code named "KitKat." Google surprised both fans and media alike in September when it announced a partnership with food company Nestle to promote the candy-themed branding of the upcoming operating system. With 5.0 seemingly still a long way off, the minor version update is said to bring a number of interface tweaks: new icons, better battery life, and greater support for cloud-based backups, not unlike Apple's iCloud.  
As eager Android fans await an official word on pricing, specification and availability, the rumor mill continues to estimate a release date, currently believed to be October 28, as reported by Engadget. What are your thoughts on the Nexus 5? Are you excited for Android 4.4? Let us know in the comments.
Image source: Flickr
[cf]skyword_tracking_tag[/cf]
Comments
comments