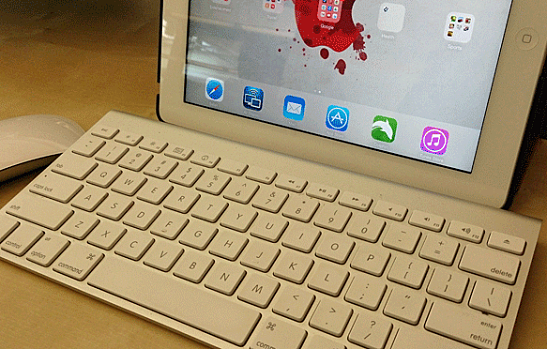 The latest iPad rumor comes via Jamie Ryan, a former employee of Apple's Developer Relations team, who claims Aplle may be testing a Microsoft Surface-like iPad Keyboard or Touch Cover. Ryan said Apple will introduce the new iPad keyboard at tomorrows big iPad event in San Francisco.
According to Ryan: "It's not clear whether the process is far enough along to make this Tuesday's event, but they did say a few different styles had been in testing for awhile," he wrote. "This would certainly allow Apple to differentiate the larger iPad from its little brother and market it as the more 'pro' of the two."
Apple currently produces Smart Covers for the iPad but nothing with a full QWERTY keyboard built in. Many third party iPad keyboards do already exist from manufactures such as Logitech, Zagg and Kensington. I have personally used many of these and find them unnecessary as I will just opt for my MacBook Air if I need to type for an extended period of time.

Owning both an iPad and a Microsoft Surface, I can see why Apple would want to produce a full QWERTY iPad Keyboard cover. I assume the cost would be somewhat low to make this type of accessory and the margins would be massive for Apple. I bet Apple is also seeing some type of demand for a full keyboard as their in-store third party keypads are never in stock.
With Apple preparing to unveil both and iPad Mini 2 and full sized, fifth generation iPad tomorrow, Microsoft will have their work cutout for them if they want to compete with the new Surface 2 purported to launch later this year. I will give Microsoft credit, however, as this is the first time Apple is emulating the Seattle based giant and not the other way around.
[cf]skyword_tracking_tag[/cf]
Comments
comments