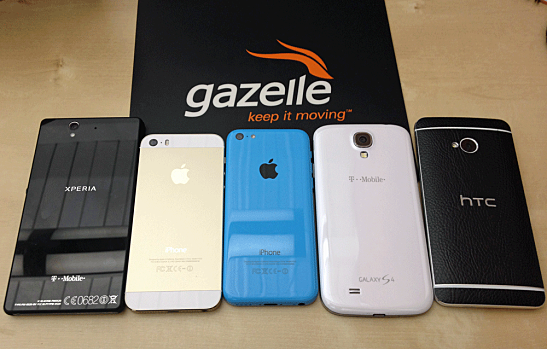 Check out all the latest tech news from last week from Apple, Google and Amazon. For all you die-hard Apple fans, make sure to check out our weekly Apple rumors roundup.
Apple News & Rumors:
iPad mini 2 to Sport Retina Display
The Wall Street Journal is very certain we'll see a Retina display on the iPad mini 2, and supply of the mini tablet will be very limited at launch. Much like the gold iPhone 5S, the retina iPad Mini 2 may be in short supply in the first few weeks of availability.
New Nike FuelBand SE for $149

The Fuelband SE is the next generation of Nike's popular Fuelband lifestyle-tracking wristband. Designed to help users monitor their daily activity level, the wristband monitors movement and converts detected motion into "fuel," a proprietary unit of measurement that correlates to the amount of physical exertion during daily use. The band also sports a progressive meter which fills up as exercise takes place. The Fuelband SE and updated companion app will be available on November 6 for $149. Remember, the FuelBand is an iOS only product, sorry Android and Windows fans.
Android News:

Google Nexus 5 Leak Confirms $349 Price Tag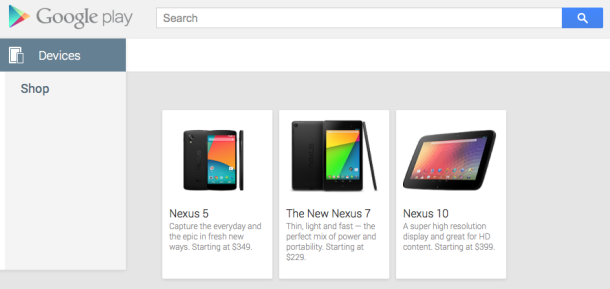 (image courtesy of CNet)

The latest leak from Google confirms the upcoming Nexus 5, the LG-branded handset positioned as the successor to last year's Nexus 4. Engadget reported a listing for the phone, which is yet to be officially unveiled, briefly appeared on the Google Play Store on Thursday, October 17th. The listing has since been removed, but its appearance marked the first official mention of the device and dropped hints at what Android fans can look forward to.
HTC and Amazon To Team Up On New Phone
In a recent report from CNET, via the Financial Times, Amazon and HTC have been in talks for a while regarding a smartphone. Sources claim the first of three devices is nearing the end of development, and while the company internally targeted a release date sometime in 2014, it may be revising that target. The recent struggle from HTC has CEO Peter Chou stepping back to focus more on innovation and product development. Cher Wang, chairwoman and company co-founder, is stepping up her duties to include sales, marketing, and supplier relationship going forward. I'm not confident in the future at HTC at this point.
Carrier News:

Verizon activated 3.9M iPhones in Q3 2013
The nation's largest carrier, Verizon, just announced their Q3 performance, and it's good – no, it's great. The "Big Red" activated 3.9 million iPhones, more than half (51%) of all of Verizon's smartphone activations this quarter. Overall Verizon activated about 7.6 million smartphones during the quarter. Recent tech news and analyst reports point to the Q3 growth of T-Mobile that may have cut into some of Verizon's market share in Q3. Hats off to T-Mobile for sticking to the big guys.

[cf]skyword_tracking_tag[/cf]
Comments
comments