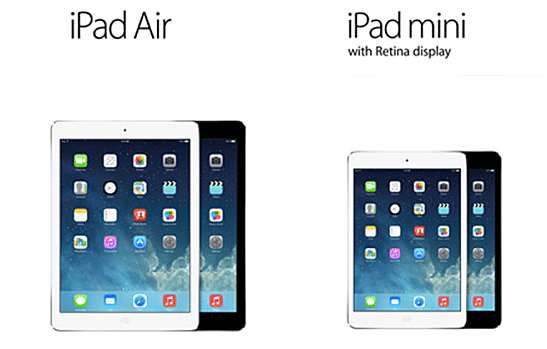 Apple has made major waves in the tablet "race" with the announcement of their new iPads earlier this week. The new iPad Air represents Apple's flagship tablet and is an attempt to one-up the competition with its 64-bit chip and new streamlined design. When it comes to the new iPad mini, Apple has finally included a retina display, likely to ward off competition from Amazon, Google and others heading into the holiday shopping season.
Earlier this week, Tim Cook announced the new features and specs of the iPad Air. Many Apple fans, however, thought the iPad Air was missing some key features they would have liked to see. Unlike the iPhone 5S,  the Air does not have Touch ID, an 8MP iSight camera or a gold color option. Do these exclusions hurt potential sales of the iPad Air?
When it comes to a full size tablets (10″ plus), the iPad Air will face some stiff competition from both competing Windows and Android Tablets. Check out the chart below to see just how the all new iPad Air stacks against the competition.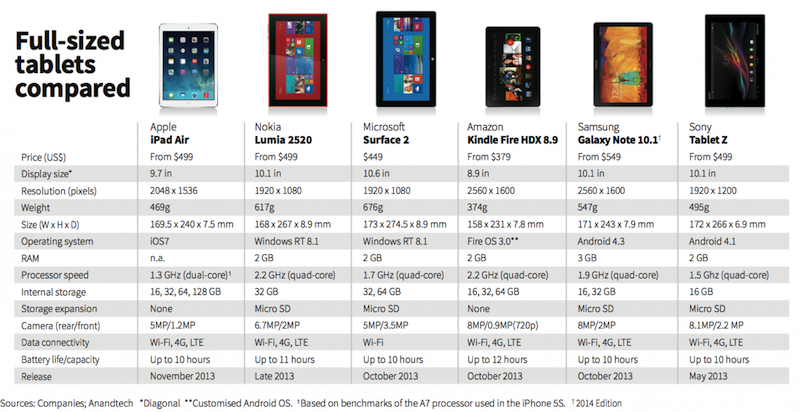 (image courtesy of BusinessInsider)
The 7-inch tablet landscape is a much smaller race compared to the full sized models. Both Amazon and Google have proven they can sell tablets quite well at $200 price points. Although Apple's second generation iPad mini gains a retina display, it also adds a $70 to the price and now starts at $399.
Apple's iPad mini will see heavier competition between the new iPads because of the higher price point compared to competing models. Take a look below at how the new Apple iPad mini stacks up against cheaper 7-inch rivals.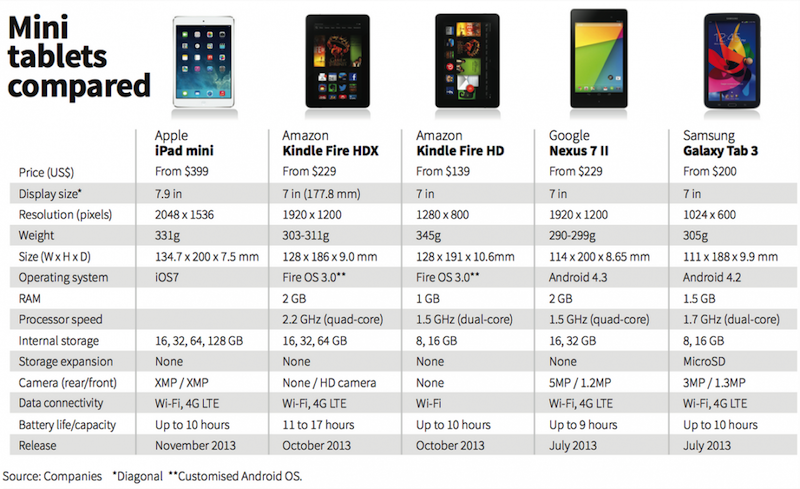 (image courtesy of BusinessInsider)
[cf]skyword_tracking_tag[/cf]
Comments
comments