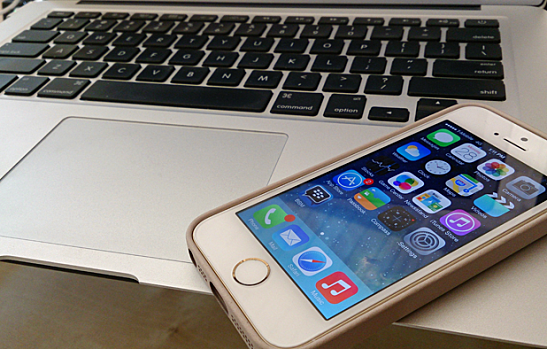 The big tech news from last week brings us all new products from both Apple and Nokia . Blackberry is also back in the news with a very successful debut of BBM messenger for iOS and Android.
Apple News & Rumors:
iPad Air and iPad mini Retina, Mac Pro and Macbook Pro announced by Apple

Apple held an event last week to announce updates to it's iPad, Macbook Pro and Mac lines and released the Mavericks OS to users. See all the details in our weekly Apple Rumors post.
BlackBerry and Windows News:

BBM Racks Up 10 Million Downloads

Though in the past several years BlackBerry has had some trouble moving hardware, it looks like there's palpable interest in the brand's BlackBerry BBM messaging service. According to Engadget, the Blackberry Messenger (BBM) application racked up more than 10 million downloads in the first 24 hours after its release.
Although it seems that the launch of BlackBerry BBM has been better received than expected, you can't quite call it a hit just yet. Millions of downloads doesn't necessarily translate into millions of active users. So far, reviews of the app have been positive, but BlackBerry will have to hold onto a large percentage of downloaders if it is to gain some market share among other competing messaging apps and establish itself as a viable alternative to SMS and email.
Nokia World Brings New Devices
Nokia had few announcements and new devices to show off at this year's Nokia World in Abu Dhabi. First was the Nokia Lumia 1320, designed as the more budget-friendly phablet option. It features a 6-inch, 720p screen, dual-core Snapdragon S4 processor, LTE speeds, and 5MP camera. The device is designed for the budget end of the market, retailing for $339 before subsidies. It will be released in Asia in early 2014 before coming west.
Nokia also announced its new flagship device, the Lumia 1520. This powerhouse builds on the Lumia 1020′s focus on photography with a 20MP PureView camera and 1080p full HD 6-inch screen. This phablet, which also features a 2.2GHz quad-core processor, 2GB of RAM, 32GB of internal memory, and LTE speeds, is truly a high-end device, with an non-subsidized price of $749. It will be released in the US, Europe and parts of Asia sometime before the end of the year.
Carrier News:

T-Mobile New Tablet Data Plans Detailed
It seems like T-Mobile is just breaking all the laws with their new "Un carrier" branding. The latest tech news from T-Mobile is they are offering free data with any tablet data plan. That's right, T-Mobile is giving away 200MB of free data with any tablet purchase. The carrier also announced they will be offering a tablet plan that allows customers to pay for new devices in installments. This means you can pick up the new iPad Air or iPad mini retina for $0 down when available and make smaller monthly payments.

[cf]skyword_tracking_tag[/cf]
Comments
comments