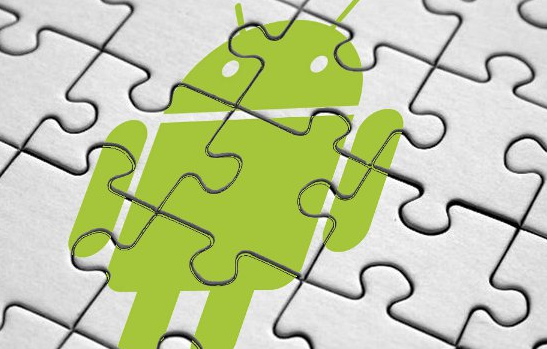 Google made news in two big ways Thursday by unveiling the new Nexus 5 smartphone, the company's latest flagship device, and releasing KitKat, the latest version of the Android operating system (OS). The new smartphone and OS are great news for Android fans in the U.S., but Google's sights may be set on emerging markets.
Google Launches the Nexus 5
Some smartphone manufacturers opt for large media events heralding their upcoming devices, hoping to generate a buzz in advance of the release day; Google does things a bit differently. The company just unveiled its new Nexus 5 smartphone on Thursday, the same day it became available for sale through the Google Play store.
As detailed by Engadget, this LG-manufactured device features a 5-inch, 1080p display underneath an ultrathin sheath of Gorilla Glass 3 and a silky textured back, which allows this plastic smartphone to have a distinctly more substantial feel. Behind the facade, a 2.3 GHz Snapdragon 800 processor and 2GB of RAM power the device, and this Nexus includes a host of connectivity features such as LTE, Bluetooth 4.0, Wi-Fi, and NFC. The smartphone also includes wireless charging capabilities, a welcome relief for those tired of constantly plugging their device into a charger.
Google appears to be aware of just how important high-end cameras are becoming in distinguishing top-end smartphones, as the Nexus 5 includes not only an impressive 8 megapixel rear-facing camera but also a host of features appealing to camera buffs. One of these is an image-stabilization system that actually moves the lens to reduce blur caused by minor shakes. Another is a shutter that's fast enough to create true high-dynamic range images by capturing and combining multiple exposures.
The Nexus 5 will run on AT&T, Sprint, and T-Mobile networks in North America. The device will retail for $399 for the 32GB version and $349 for 16GB. The color choices are clear-cut: white and black. The device is already available for purchase through Google's online store, and will soon be available from retailers, including Best Buy and RadioShack. Unlike some other Nexus models, the 5 will also be available through some carrier's stores: Sprint is expected to have the device starting November 8, and T-Mobile will have it by the holidays.
Android 4.4 Aims for Worldwide Dominance
Google also announced that the new Nexus 5 would come with Google's latest version of the Android OS, KitKat. The new software has a much-improved search feature that will include business results in searches on the phone app, and can include results from inside of installed apps when doing a general search. The device can even use the user's location to automatically display the results of common searches made by others in the same location, making the first moves in the next logical step for search, which is to display relevant information that seamlessly adapts.
There are also numerous improvements to the look and feel of the OS, including the Hangouts feature, which consolidates a host of powerful messaging features into one simple interface, but the real success with KitKat is behind the scenes. Google designed this OS with all the Google devices in mind, USA Today reports. This means that along with lower memory requirements for general device operation, KitKat will also allow app developers to easily offer different versions of apps that can run on devices with low-end specs. The end result is an OS that can run on all new Android devices, removing some of the fragmentation issues that have helped keep Android second to iOS in the minds of app developers. Manufacturers will still have to approve of the upgrade to KitKat, so while flagship devices like the Samsung Galaxy S4 will certainly get the upgrade soon, it remains unclear just which older devices will be able to take advantage of these new features.
This push for OS parity is an important step as Google aims to make Android the dominant player in the global smartphone market, given that it is unlikely to take much market share from Apple within developed markets. If this effort is successful, Android users could begin enjoying preference from app developers, who tend to favor iOS due to current financial incentives.
Google has a long road ahead of it to reach true smartphone domination, but the combination of the Nexus 5, which is competitively priced for a high-end smartphone, and a smart KitKat strategy certainly look like smooth moves for the company. So what's more exciting to users: Google's slick new smartphone or the release of the next version of the Android OS?
Image courtesy of Flickr
[cf]skyword_tracking_tag[/cf]
Comments
comments