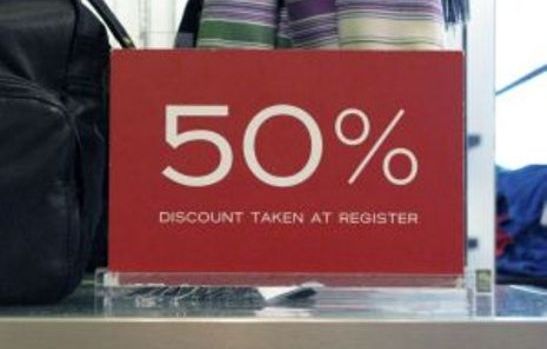 If you're planning to shop for the best Black Friday deals, you need to have a strategy in place. Being armed with the latest ads, coupons, and price comparisons can help, but having all that information in one location on your phone can give you an edge. Download these Black Friday apps to help you save money and avoid the stress.
Black Friday App by SlickDeals.net (Free on iOS and Android): SlickDeals.net is a leader in crowdsourced savings, and its app tracks all the Black Friday sales and retailers. You can use it to help you plan your attack on Friday morning by seeing each of the sales and the best prices for the items you're hunting.
Amazon Mobile (Free on iOS and Android): While Amazon may be the best place to score Cyber Money deals, you'll get the best Black Friday deals if you download the Amazon Mobile app and use it to price match with big-box retailers. Target, Best Buy, Staples, and WalMart have all promised to honor Amazon pricing as long as the item is processed and shipped by Amazon. This could mean major savings on hot items that might sell out online, but are easy to find in-store.
ShopSavvy (Free on iOS and Android): Sometimes, Black Friday deals look good, but you're not sure if you're really getting the best price. Enter the ShopSavvy app. It allows you to scan any bar code in-store and see what prices other online and brick-and-mortar retailers are asking for the same item. That way, you can get the best deal on the item you want without succumbing to a store's clever advertising tactics.
Zoomingo (Free on iOS and Android): Not everyone plans their Black Friday shopping like a tactical mission. If you're running behind or heading out to shop at the last minute, Zoomingo can show you the best deals near you. What's more, it also throws the spotlight on locally owned businesses, so you can spend your shopping dollars within the local economy. It'll be handy for Small Business Saturday as well as nearby Black Friday deals.
SnipSnap (Free on iOS and Android): Coupons can improve your savings when you're shopping for the best Black Friday deals. But fumbling with a bag of coupons each time you check out is a hassle. Instead, download SnipSnap, an app that allows you to snap a front-and-back shot of each coupon and store it on your phone for easy retrieval. During checkout, you'll just whip out your phone and show the cashier the coupon for scanning. It's easy and won't slow you down on your hunt for killer deals.
Do you shop on Black Friday? Will you apps to help you find the best deals?
Image courtesy of Stock.xchng
[cf]skyword_tracking_tag[/cf]
Comments
comments