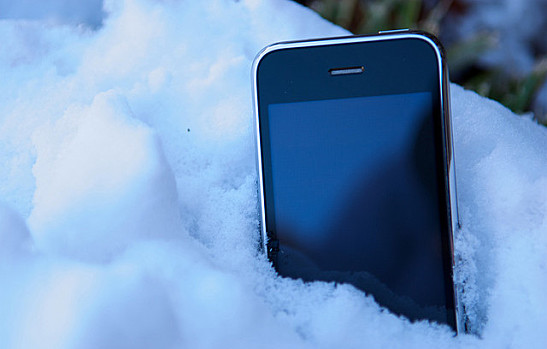 When the weather turns frigid, staying warm becomes almost everyone's priority, but that doesn't mean that you have to leave your tablet at home or your smartphone in your pocket. There are a number of winter tech accessories that provide some great ways to stay connected and stay warm at the same time.
Urban Research Wired Tech Hat
In the winter it's always important to keep your head and ears warm, but stuffing traditional headphones underneath a hat can be both unwieldy and uncomfortable. While there are a number of wired earmuff options, not everyone can pull off that look. Instead, there's the Urban Research Wired Tech Hat. The hat, available from Nordstrom, combines comfort, utility, and style for anyone. This winter accessory includes removable modular speakers and an in-line microphone with a 3.5mm plug that will fit most tech products.
SmartWool Cozy Gloves
When the temperature dips, the last thing you want to do is remove your gloves to use your smartphone. This makes touchscreen-compatible gloves a must for anyone who uses tech on the go. The SmartWool Cozy Gloves, available through REI, feature a mix of materials designed to keep moisture away and keep your hands comfortable while the knit-in touchscreen compatibility lets you use your smartphone or tablet.
USB 2.0 Heated Fingerless Gloves
If your mobile tech of choice is a laptop rather than a smartphone or tablet, you know that typing in gloves can be quite a pain. These heated fingerless gloves, available through Amazon, keep your fingertips exposed so that you can type freely. They also feature a USB 2.0-powered heating element to ensure that your hands don't freeze over while you type. The gloves are low-power, so they won't unnecessarily use electricity or drain your battery.
Peepsnake iPhone Scarf
When you're walking over ice and snow, it can be both dangerous and difficult to take your smartphone out of your pocket. The Peepsnake iPhone Scarf, available through Amazon, keeps your smartphone at hand while keeping you warm at the same time. The scarf features a smartphone pouch with a clear window that allows you to see and use your device without having to take it out. There is also a rear window so you can capture pictures while keeping your phone safe, and another utility pouch for things like car keys and lip balm.
What are some of your favorite winter tech accessories? 
Image courtesy of Flickr
[cf]skyword_tracking_tag[/cf]
Comments
comments