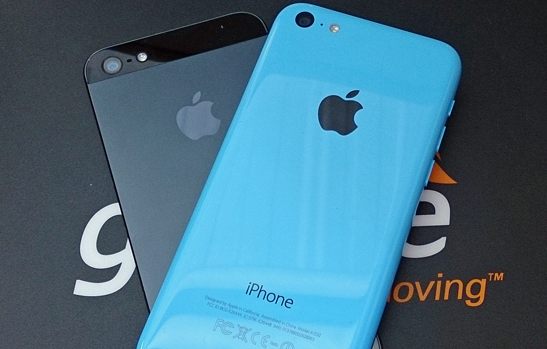 According to a recent report from research firm Kantar Worldpanel ComTech, nearly half of Apple iPhone 5C owners switched from an Android based device. The $99 price point (with 2 year contract) has attracted many first time Apple buyers who have left brands like Samsung and LG for an Apple device.
When comparing upgrading patterns to the more expensive flagship iPhone 5S, the results are very different. Kantar points out that 80 percent of purchases of the high-end iPhone 5s went to customers upgrading from previous iterations of the iPhone. Kantar also pointed out that while the new models have helped boost Apple's market share, they have not seen the same uplift as when the iPhone 5 was released in 2012.
"In almost all markets, the iPhone 5S and 5C releases have given iOS a significant bounce compared to the previous month," Dominic Sunnebo, strategic insight director at Kantar Worldpanel ComTech said. Sunnebo also stated that "The good news for Apple is that this wider appeal is attracting significant switching from competitors."
With "S" type upgrades consumers get a beefed up version of last years model, and not a complete redesign. The director at Kantar had this to say about last years release vs. the 2013  dual release of the iPhone 5C and 5S: "Generally, Apple's share of the market still remains lower than when the iPhone 5 was released, although this is not wholly unexpected as shoppers tend to react more positively to 'full' releases than incremental improvements such as the 5S and 5C.
Although Apple is grabbing up some market share from Android in the lower-end, the Cupertino giants still have a long way to go if they plan to enter more emerging markets. The data from Kantar showed that iOS accounting for 16 percent of smartphone sales in Europe, 61% in Japan, 35% in Australia, 16% in China, and 41% in the U.S. during the period of the study.
via: Appleinsider | source: Kantar
[cf]skyword_tracking_tag[/cf]
Comments
comments