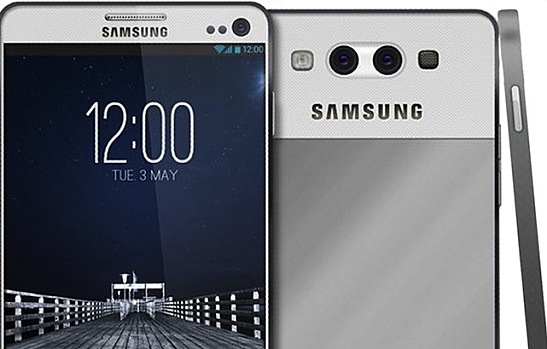 The latest rumors about the Galaxy S5 come out of Asia and say the next Samsung Device will have a metal body. Samsung's next flagship device, which should come out sometime in the first half of 2014, could be the first Galaxy device to part ways with the traditional (and not so popular) plastic body.
In a similar report, the Korean outlet EMSOne claims a Taiwanese company named "Catcher" has been contracted to build the new housing for the Galaxy S5. Catcher is the same company who provides the gorgeous metal housing for the HTC One and the iPad Mini.
The Taiwanese manufacturer is said to be approved for a run of 10-30 million units, which seems low since the Galaxy S4 sold 40 million units after just a few months of its release in 2013. Samsung is rumored to start mass production as early as January, so we should see some leaked housings and parts early next year if the rumors are true.
"Why would Samsung want a metal Galaxy S5?" is probably what you are asking yourself (I was!). The reason is simple, consumers want more of a premium handset for the price they are paying and plastic just doesn't make the cut to fill that image. The recent success of the all-metal HTC One, aluminum iPhone 5/5S, and solid glass Sony Xperia Z, make both the Galaxy S3 and S4 feel like baby toys.
If the rumors are true, we could see an all metal Galaxy S5 arrive either early next year, or in the April/May timeframe. The device is rumored to have a 5-inch Super AMOLED display with a resolution of 2560 x 1440 pixels. In terms of power and features, it could ship with 4GB RAM, 16MP camera and a 64-bit processor with Android KitKat 4.4 pre-installed.
What features does the Galaxy S5 need for you to upgrade? Leave your comments below.
via: Android Community
image: MGTW

[cf]skyword_tracking_tag[/cf]
Comments
comments