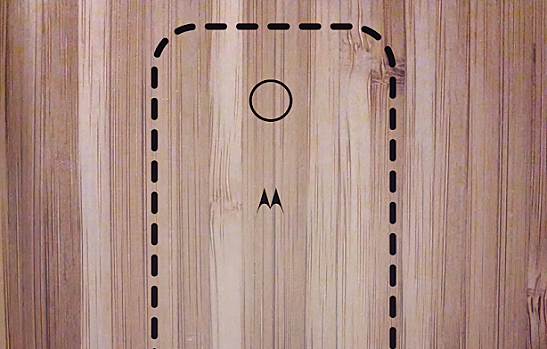 Good news for all you Moto X fans who have been waiting patiently for that precious Bamboo back cover. Motorola on Tuesday announced that the new Moto X wood back covers will start to ship in early January of 2014.
The bamboo back cover is available for all four major US carriers (AT&T, Verizon, Sprint and T-Mobile) via the Moto Maker site. When the Moto X wood back were first announced, they were rumored to add an additional $50 to the cost of the phone. Motorola has now given these unique wood backs a $100 price tag. Some may find this expensive, while others will gladly dish out the cash.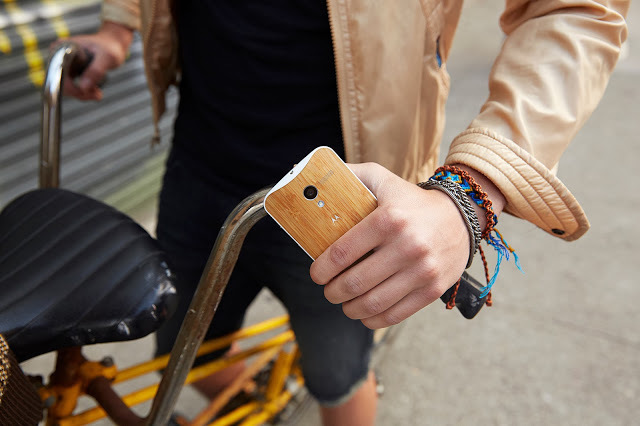 (image courtesy of Moto Blog)
Motorola is not offering any available option for current Moto X owners to swap out their handset backing for a wooden one. This means the covers are for new customers only right now. For those on AT&T, Sprint and Verizon, a wood back Moto X will cost you $200 with a new 2-year contract. T-Mobile users will have to dish out $599 for an unlocked version with no contract required.
The Moto X comes with a 4.7-inch 1280 x 720 display, 10-megapixel rear camera and 2-megapixel front, 1.7GHz dual-core processor, and 2GB of RAM. Although it is not the most powerful smartphone on the market, the handset does offer a pure Google experience similar to that of a Nexus device. However, a more powerful and cheaper Google Nexus 5 ($350 unlocked) makes the Moto X a much harder buy for many consumers, myself included.
image – Motorola Google+
[cf]skyword_tracking_tag[/cf]
Comments
comments