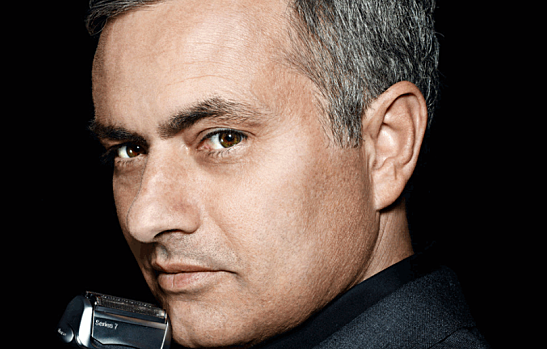 Every man knows that nothing will ever beat a good old fashioned straight blade shave from your local barber shop. But when pressed for time in the morning, an electric shaver is most often the weapon of choice. From the thousands of brands, features and price points, picking the perfect model can seem a daunting task. 
6. Panasonic ES-RT51-S 3-Blade Nanotech Wet/Dry Shaver – "Small budget, big results"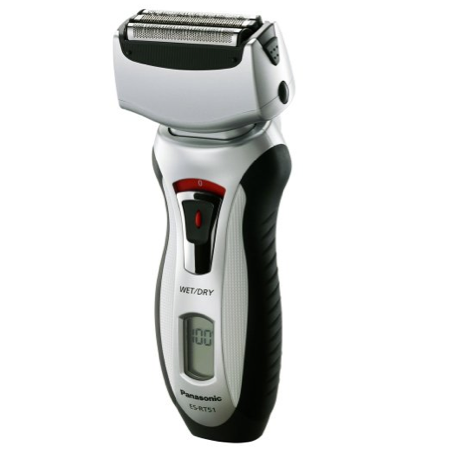 (image courtesy of Panasonic)
If you just want to get dad a simple quality shaver at a great price, I have just your thing. The entry level ES-RT51-S from Panasonic skips all the fancy chargers and cleaning docks which keeps it very affordable. This wet/dry pivoting head shaver features a 3 blade cutting system with 30 degree nannotech blades, which are often found on many other high-end Panasonic models. A basic pop up trimmer and LCD display indicator are also on board. $50 @Amazon
5. Braun M90 MobileShave – "The road warrior"
(image courtesy of Braun)
If shaving in the car at every red light sounds like your father, the M90 from Braun could become his new best friend. This low-cost mobile shaver runs on 2 AA batteries which makes ideal for travel and shaving on the go. The wide foil shaver should get the job done relatively well, while the pop up trimmer will keep both side burns and mustaches in line. $19 @Walgreens
4. Philips Norelco YS524/41 Click & Style Shave Toolkit – "Head, shoulders, knees and toes"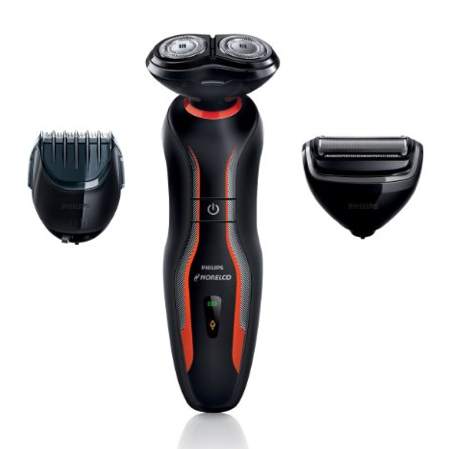 (image courtesy of Norelco)
If dad likes a nice shave and a 5'oclock shadow at times, the YS524 from Philips Norelco is probably your best bet. This all-in-one Swiss army knife of shavers lets you shave, style, and groom whenever and wherever you want with the three easy interchangeable click-on, click-off attachments. The ComfortCut dual rotary heads provide a very close face shave while the razor also sports attachments for beard trimming and some light manscaping. The YS524 is also shower-proof for easy use and clean up. $60 @Amazon

3. Braun CoolTec CT2s Shaver – "Mr. Sensitive"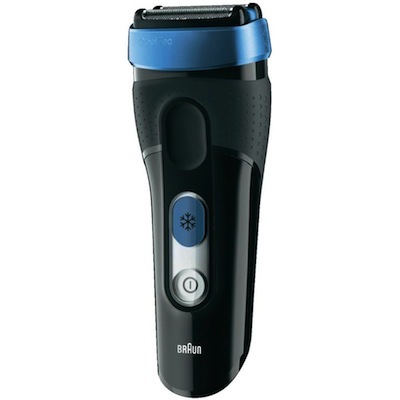 (image courtesy of Braun)
Does daddy often dunk his face in a bowl of milk after shaving? If so, I have the perfect razor for you. The Braun CoolTec shaver is the world's first shaver with active cooling technology. The shaver uses an innovative aluminum cooling bar to cool the skin while shaving, minimizing redness, burning, and skin irritation from shaving. The CT2s also features an adaptable 3-stage cutting system that includes shaving elements that move independently over every facial contour for a very close and comfortable shave. $119 @Walmart
2. Braun Series 7 790cc Limited HUGO BOSS edition – "If looks could kill"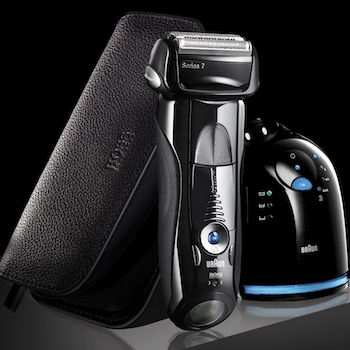 (image courtesy of Braun)
The Hugo Boss limited edition series 7 shaver from Braun brings two big German companies together for one unique product. This good looking razor is sure to match his designer shoes, designer bag and BMW with no problem at all. This razor is more than good looks as it delivers up to 10,000 micro vibrations per minute to capture and cut more hair in every stroke. Braun also included the clean & renew charging/cleaning system along with a Hugo Boss leather carrying tote. Apparently it is also good enough for the manager of English soccer team Chelsea FC, Jose Mourinho. $380 @Amazon
1. Panasonic ES-LV95-S Electric Shaver – "Money is no object"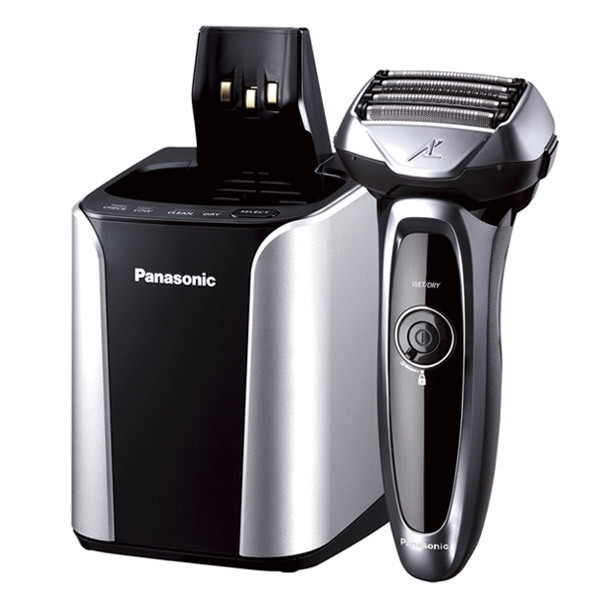 (image courtesy of Panasonic)

The future of men's shaving arrives thanks to the latest model from Panasonic. This expensive face mower features a 5-blade Cutting System that works in both wet and dry modes. The multi-flex pivot head adjust perfectly to the contour of your face while the 14,000 cycles per minute motor provides you with plenty of power. The LV95 also sports an automatic stubble sensor that detects beard's density and adjusts motor speed for a powerful yet gentle shave. A pop up trimmer and complete charging and cleaning station are also included. $500 @Panasonic
Bonus Tip: Both Panasonic and Braun produce some of the best electric shavers on the market, but make sure to ask dad which style (rotary vs. foil) of shaver he prefers before making your final pick. Good luck and happy holidays!
[cf]skyword_tracking_tag[/cf]
Comments
comments