To our customers:
Back in 2012, we were the first U.S. company to enter into a partnership with a company called Recipero, to use its CheckMEND tool to ensure we can identify any lost or stolen devices. This was a big step in helping prevent the theft of consumer devices because it ensured that each of you, our customers, the rightful owners, would be the only ones to benefit from trading in those old devices.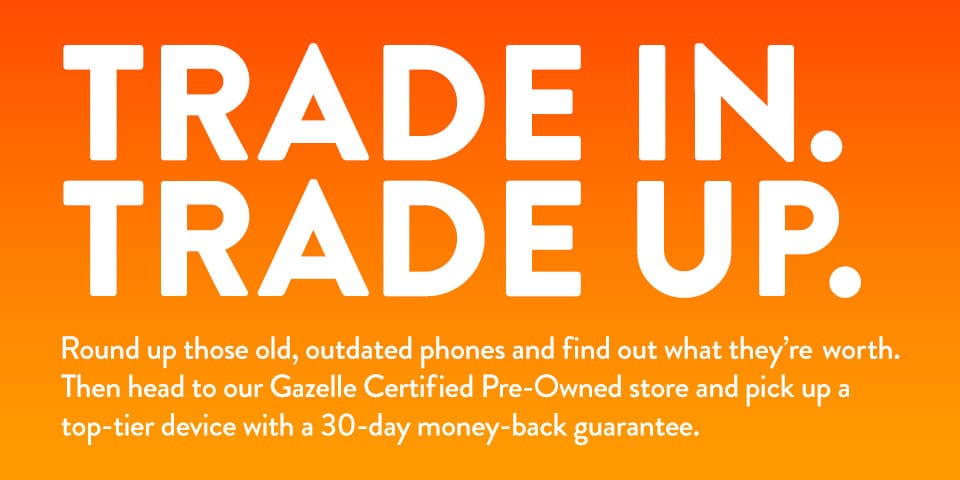 Today we became the first consumer electronics device trade-in site to join Recipero's CheckMEND Charter. The CheckMEND Charter was designed to create a set of best practices that prevent trade activities of stolen consumer electronics. And in addition to protecting consumers, the Charter's participants pledge to actively help law enforcement agencies combat theft and fraud related to consumer electronics. CheckMEND has stringent guidelines to be part of the Charter and members must meet a number of requirements (included below).
Gazelle has always promised that our customers will have a fast, easy and secure experience. Going into 2014, we vow to all of our customers that they — and their devices — will always be safe with Gazelle, and we'll continue to take steps to keep our promise.
Sincerely yours,
Israel Ganot, CEO, Gazelle
CheckMEND Charter Requirements
Charter Members MUST do the following.
Take reasonable steps to ensure the seller is aware of the Charter conditions using substantially the same wording in Appendix A or an accurate translation of the same.
Conduct a CheckMEND check of a device PRIOR to paying the seller.
When a device fails a check, quarantine it to allow its reliable retrieval in the future if claimed by an Approved Body or return it to the seller.
When a device is quarantined, promptly notify the seller that their device has been quarantined and advise of a clear support process to allow them to dispute its status.
If the seller is present at the time the device fails the check, hand it back to the seller simply stating that your system says you cannot accept it. If the seller wishes to know the reason for the rejection you must advise of a clear support process to allow them to dispute its status.
Permit an Approved Body to collect the device in person at no cost at a mutually agreeable time.  Other collection methods should be by negotiation with the Approved Body concerned.
Maintain accurate records at all times so you may assist Law Enforcement Agencies to know how a quarantined device moved through your hands and where you returned it to. Always obtain a receipt for any device you pass on to an Authorized Body.
Comments
comments