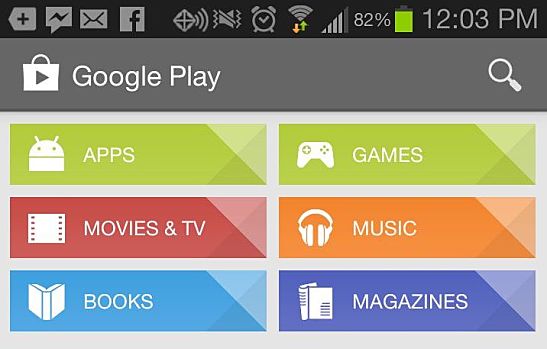 Google has updated its Google Play Services to include turn-based multiplayer support for Android games, a Google Drive API, and a number of other Google+ enhancements, the Android team announced.
The previous update, version 4.0, was released just after Android KitKat became available in late 2013. While version 4.0 allowed developers to incorporate Google+ sign-in, location services, and more into their games, the new 4.1 update includes even more features for developers to continue making better apps and games.
The Multiplayer Mechanics
According to Google, the multiplayer feature will now support two to eight players in turn-based games by loading game data into Play Services and sharing it with the rest of the team. A new "Connecting to Play Games" transition animation will provide players with some information about the permissions just before the approval dialog pops up. This feature is optional and will be most important for games requesting sign-ins before play.
Longer Battery Life
The new update will also offer an improved battery life when the Location Reporting feature is turned on. Google Location Reporting is known to consume battery life since it employs battery-consuming features such as Wi-Fi, GPS, and cell networks to determine your location, causing many to recommend that it remain turned off. With this update, services like Google Now and navigation apps can be left on longer since they will not drain your battery as much as in the past. 
DoubleClick for Publishers Full Support
Version 4.1 also brings good news for developers, since it allows them to offer even better targeted ads. A user's location will now be accessible to be considered when delivering ads. This can produce better-performing location-based ads, which could allow many advertisers and developers to offer less generic material to consumers.
The Google Drive API
A Google Drive API developer preview has also been made available to help read and write files from Google Drive. It comes with an easy-to-use, familiar user interface with features such as file selection and a save option. Files can also be accessed offline and synced when users reconnect.
An Improved Google+
The Google+ sharing experience has also been tweaked to make it much easier for users to share within apps. The auto-complete and contacts suggestion features have been revamped for ease of use, which should help apps and games get better traction through social networking.
According to the Android blog, "Once the rollout has completed, you'll be able to download the SDK using the Android SDK manager and get started with the new APIs."
Developers and users will likely have mixed opinions on these new features. What about you? Which of these new enhancements do you feel will provide a better Google Play experience?
Image courtesy of: Wikimedia Commons
[cf]skyword_tracking_tag[/cf]
Comments
comments