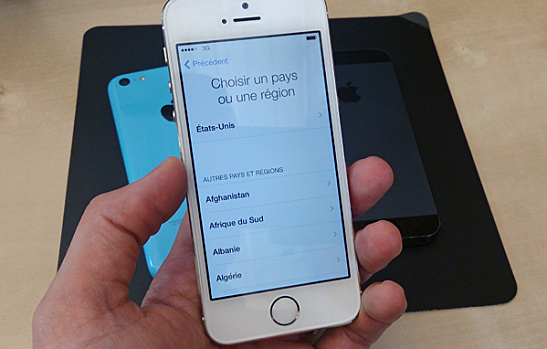 The latest iPhone 6 rumors hint at some big changes coming to the world most popular handset, the iPhone. Samsung released new details on the next Galaxy S5 at CES last week, and now it's Apple's turn to strike fear in the heart of the competition.
Same 8MP Sensor, Improve Image Stabilization
The latest iPhone 6 rumors regarding the camera on the next iPhone point to Apple using the same 8MP sensor produced by Largon Precision found in the previous generation. Although this sounds disappointing to some, a bigger sensor size does not always account for better picture quality. The good news is many improvements will come in the image stabilization part of the sensor. This report comes from an analyst at Nomura Securities who indicates that, while the iPhone 6 should see some camera improvements such as enhanced optical image stabilization, the device will continue to use an 8-megapixel sensor rather than a higher-resolution sensor in the 12-16 megapixel range.
"According to Nomura Securities, Largan's recently lagging performance in the market is caused by rumors that Apple may adopt an 8 mega-pixel (MP) camera with improved optical image stabilization on its upcoming handset, instead of the 16 MP upgrade anticipated by industry observers. Apple's decision is based on the design requirement to retain the handset's more portable form factor, said Nomura Securities." via –macrumors

With devices like the Xperia Z1s sporting a 20MP sensor, and the next Galaxy S5 a 16MP, the iPhone 6 better knock peoples socks off in terms of other new features if they plan to keep the smaller megapixel camera.

Pegatron Could Manufacture Half Of Apple's iPhone 6 Handsets
A recent report out of Asia claims Taiwanese manufacturer Pegatron may be responsible for assembling more than half of the supply for the next iPhone. Pegatron is responsible for assembling Apple's iPad mini and iPhone 5c, while supplier Foxconn manages iPhone 5s assembly. Pegatron is also set to open a new plant in Shanghai satellite city Kunshan in anticipation of an iPhone 6 manufacturing deal. This Tawainese company is not a small player when it comes to consumer electronics. They currently produce game consoles, television sets and computers for Sony, Toshiba and other brand-name vendors. If a bigger iPhone is coming from Apple, they will need all the manufacturing power they can find.
iPhone 6 Expected Release Date
The biggest rumor surrounding each and every iPhone is always the date. Some analysts have already been sharing their thoughts and predictions around an earlier release date. With the last 3 iPhones coming out in the Fall (September or October), new reports now point to May and June. Piper Jefferies analyst Peter Misek says that there will be a June 2014 release for the iPhone 6. With the expected launch of two completely redesigned models, I would say we won't see new devices from Apple until the late Fall. If the rumors are true and we get a 5″ and 4.7″ model, display leaks would need to arrive by mid April to early May. My best guess is early October or late September.
When do you think we will see the new iPhone 6 launch? Leave your comments below.
[cf]skyword_tracking_tag[/cf]
Comments
comments