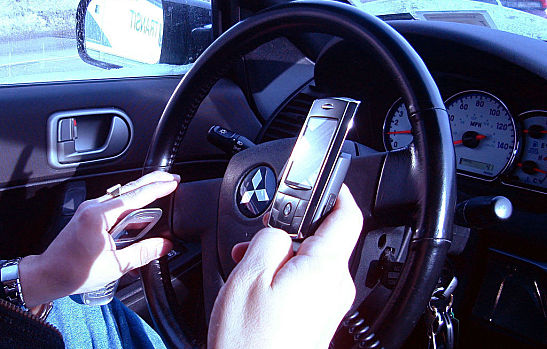 Silent Circle and Geeksphone are expected to launch Blackphone, an Andriod-based phone that prioritizes privacy and security, at Barcelona's Mobile World Congress (MWC) Feb. 24. As Mashable reports, this new smartphone could garner particular interest from consumers seeking a more secure way to communicate and to transmit data at a time when privacy has become a hot topic in the mobile world. Not surprisingly, both companies bring to the partnership valuable knowledge in the mobile and privacy circles: Silent Circle is focused on encryption, and Geeksphone develops mobile devices running the Firefox OS.
The Blackphone Vision
According to CBR, the new smartphone "comes preinstalled with all the tools you need to move throughout the world, conduct business, and stay in touch, while shielding you from prying eyes." The unlocked smartphone works across a range of GSM carriers, and allows users access to normal Android-based apps. Only the phone owners have full control of their digital footprints. Users can make and receive calls, send text messages, store files, video chat, and browse the Internet privately.
The Creators
Headed by Phil Zimmerman, Silent Circle is one of the world's biggest providers of encrypted email. It has a fine record in the field of encryption, with three products: Silent Text, Silent Mail, and Silent Phone. The company isn't a large software company, but its past record in encryption software is proof that the company knows what it's doing.
The Spanish start-up Geeksphone is known for creating the developer preview smartphones running the Firefox OS. Blackphone is built on the same foundation as Firefox OS, and will be a truly open smartphone environment free of any carrier, Android, or iOS domination. Geeksphone is likely responsible for influencing these open source initiatives and the open environment that users and developers will enjoy with the new smartphone.
The smartphone will be powered by a customized Android OS version called PrivatOS, which is a truly carrier- and vendor-independent OS. At the moment, there are very few details available about the phone, but reports indicate that the hardware and software will likely be able to communicate with each other and will have to include an open source baseband (the chip that processes the signals and transmissions) in order to be truly snoop-proof. This will enable complete control of what information is shared while supporting various modifications to the source code.
Would you be interested in purchasing a phone designed to be more private?
Image courtesy of Wikimedia Commons.
[cf]skyword_tracking_tag[/cf]
Comments
comments