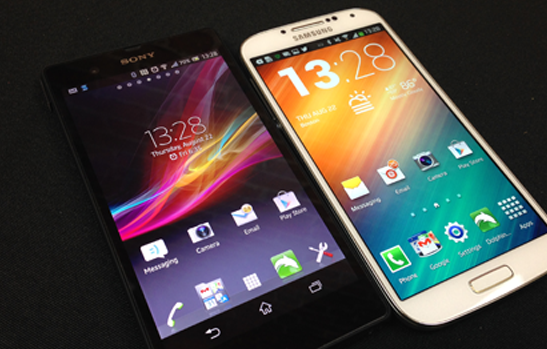 Check out all the biggest tech news and rumors coming from Apple and Android last week in this edition of "Last Week In Tech".
Top Tech News & Rumors:
Google buys Nest Labs
Sony Xperia Z1s lands at T-Mobile
Bigger iPhone 6 coming soon?
Moto G Google Play Edition is here
LG to make OLED display for iWatch

LG to provide curved OLED display for the Apple iWatch
According to a recent report from the Korean tech site, Digital Daily, Apple has selected LG Display as a sole supplier of 1.52-inch panels for the upcoming iWatch. The report from Digital Daily speculates that LG will begin mass production of these screens mid-summer, with initial volume set at around 2 million units. The story has since been pulled from the site.
The Apple iWatch may replace your iPod, and act as a standalone interface between you and your other iOS devices. Other rumors point to the addition of home automation and health monitoring features, but nothing is confirmed. Stay glued to The Horn as we will continue to cover all the breaking news surrounding the iWatch.
Google Buys Nest for $3.2 billion
Search giant, Google, has made it's second biggest acquisition ever with the purchase of Nest Labs. The $3.2 billion deal falls behind the Motorola buyout, which cost Google a hefty $12.5bn. Nest Labs is the maker of the Nest Learning Thermostat and Protect Smoke detector and was founded in 2010 by ex-Apple executive Tony Fadell. Fadell is considered is considered by many to be the true "father of the iPod". Mr. Fadell said in a statement: "Google will help us fully realize our vision of the conscious home and allow us to change the world faster than we ever could if we continued to go it alone." According to sources, Nest was closing in on a funding round worth some $150, which would have given the company a valuation of more than $2 billion. Google Ventures, a venture capital arm of Google, invested in Nest in 2011 and again in 2012.

Sony Xperia Z1s arrives at T-Mobile
The smartphone that took CES by storm arrived at T-Mobile already. The recently announced Sony Xperia Z1S smartphone is available to order online from T-Mobile USA. Sony's new flagship device will also be available to purchase at select T-Mobile retail locations starting on January 22nd.
The new Z1S can be picked up with zero down payment and $22 per month over two years. If the financing option is not for you, the device will cost you $528 up front. The Z1S features a 5-inch full high definition display that has a resolution FHD Triluminos display of 1920 x 1080 pixels. The device is powered by a Snapdragon 800 processor and features 2GB of RAM. If you're looking to grab a Z1s now, you may actually want to wait until after Mobile World Congress event in late February that takes place in Barcelona. Sony is said to release a newer flagship (Xperia Z2) at the event.
iPhone 6 set to arrive in June?
The biggest mystery surrounding each new iPhone is the launch date. Analyst and tech bloggers alike have always had their opinions (guesses) on when the iPhone will actually launch. It looks like some analysts have already been sharing their thoughts and predictions around a summer release date in 2014. With the last 3 iPhones coming out in the Fall (September or October), the latest iPhone 6 rumors point to May or June. Piper Jefferies analyst, Peter Misek, says that there will be a June 2014 release for the iPhone 6. With the expected launch of two completely redesigned models, I would say we won't see new devices from Apple until the late Fall. If the rumors are true and we get a 5″ and 4.7″ model, display leaks would need to arrive by mid April to early May. My best guess is early October or late September.
Motorola Moto G Google Play Edition now on sale
Looking to pick up and ultra affordable Android device for under $200? Look no further than the new Moto G from Motorola and Google. This budget smartphone will now give you all the latest Google updates thanks to the new Play Edition model. The Moto G is packed with a 4.5-inch display, quad-core processor, 5MP camera and 8GB of storage all for under $200 (with no contract). The device will cost $179 with no contract required. The Moto G is actually one of my 10 best Android phones on the market right now thanks to the new Google Play Edition model.
[cf]skyword_tracking_tag[/cf]
Comments
comments